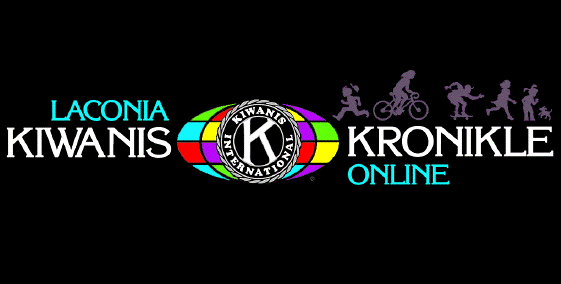 News That Concerns Kiwanians and Their Families
Attendance:
27

Invocation:
Adam Cote
Guest:
Paul Singh - possible future member - guest of Dick Breton
Kevin Irish - possible future member - guest of Betty Ballantyne
Don Haddock - possible future member - guest of Warren Mitchell
John Markland - returning member - guest of Roger Landry
Bonnie Ashworth - Key Club Advisor
Beth Teichert - Key Club President
Abby Teichert - Key Club Vice President
Emily Maddox - Key Club member
Shannon Robinson-Beland - Guest Speaker

| | | | | |
| --- | --- | --- | --- | --- |
| | | | | |
| | | | | |
| | | | | |
| | | | | |
| | | | | |
| | | | | |
| | | | | |
| | | | | Shannon Robinson-Beland |
News from the Prez:
President Roger was pleased to report the return of John Markland…welcome back!
News from the Key Club Prez:
Beth Teichert reported the Key Club is planning a Habitat for Humanity project this spring in Washington D.C.  The Key Club is currently devising ways to raise money and some of the ideas they have come up with include:
• Hosting a Kiwanis Club Meeting and providing the meal
• "Green Recycling" that sells recyclable technology products like cell phones, ipods, etc.
• Teacher talent show
50 50:    
John Walker won $31.


GOT CHANGE?
After donations, John demonstrates his net winnings.
Photo by W. Stephen Loughlin
Happy Dollars:


$5 from John Walker, one for the new year and $1 each for the 4 Key Clubbers who attended to nights meeting
$1 from Roger Landry for the good attendance at tonight's meeting, specifically returning members, prospective members and guests
$3 from John Markland: $1 for retiring, $1 for returning to the club and $1 for working working for Pres. Roger at the "Meredith NAPA"
$1 from Bonnie Ashworth because former Key Club Advisors Seth and Ivy Leavitt-Carlson recently celebrated the birth of an 8lb 4 oz. baby boy named Oliver John
$1 Betty Ballantyne welcoming Kevin Irish from LRGH
$2 from Scott Laurent to celebrate the milestone that his twins are now potty trained

Fines:
Phil Bonafide was late. He is appealing the decision.
Free Meal:  Joe Adrignola
Food Pantry:  $31


Guest Speaker:

Betty Ballantyne introduced Guest Speaker Shannon Robinson-Beland Community Support Coordinator at the Family Resource Center, which is part of the Lakes Region Community Services. Shannon's responsibilities include community outreach, parent education, grant writing and early learning initiatives.
Shannon spoke about one of those inititiatives: READY! for Kindergarten, an early learning initiative in Laconia. Ready! for Kindergarten is a research-based program that shares information with parents about preparing their child for the first day of kindergarten. READY! provides tools and training to parents, legal guardians, and care givers of children ages birth to five year olds. READY!'s primary focus is basic reading, math, and social-emotional reading skills.
For more information on the Ready! program as well as other sevices provided through the Family Resource Center at the Lakes Region Cummunity Services click here. Fo
L to R: Betty Ballantyne and Shannon Robinson-Beland
Photo by W. Stephen Loughlin

Tonight's meeting was adjourned at 7:19 pm.
IN THE NEWS:
Greetings From Leo and Claire Sasseville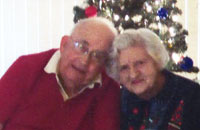 Dick Breton was kind enough to share a Christmas card he received from Leo and Claire Sassevile. Leo Sassevile was president of the Laconia Kiwanis Club in 1979-80. Although Leo and Claire have slowed down in recent years, their continued sense of humor is evident in the message contained in their Christmas card. You can read their card by "clicking" here.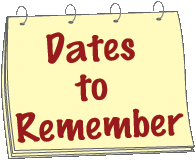 DURING THE MONTHS OF JANUARY AND FEBRUARY WE MEET AT THE BEANE CONFERENCE CENTER. FOR DIRECTIONS "CLICK" HERE.
Monday January 23rd
Club Meeting - Guest Speaker to discuss the PSNH Northern Pass Transmission Project

Monday February 13th
Club Meeting - Guest Speaker to be announced
Monday February 27th
Club Meeting - Guest Speaker to be announced

WANT MAIL?
If you are not on the Kiwanis Bulletin e-mail list (and would like to be) please give Steve Loughlin your e-mail address. Also, if you are reading this bulletin and are not presently on the mailing list (and would like to be), "click" here.


"Click" here to get back to the top of the page.
Kiwanis Kronikle is publication of the Kiwanis Club of Laconia, P.O. Box 757, Laconia, NH 03247-0757.
We meet the second and fourth Monday at 6:15 p.m. at the Pheasant Ridge Country Club, Country Club Road, Gilford
Please call your President or Secretary about any member or family member in case of illness. Email: Roger Landry or Steve Loughlin

CLICK BELOW TO VISIT OUR FINE PATRONS