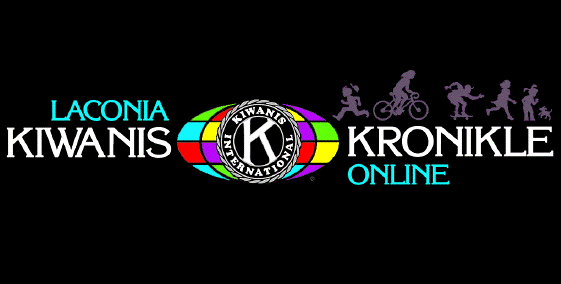 News That Concerns Kiwanians and Their Families
Attendance:
12 members 1 guest

Invocation:
Joe Adrignola
Guest Speaker:
Captain Matt Canfield, Laconia Police Dept.


| | | | | |
| --- | --- | --- | --- | --- |
| | | | | |
| | | | | |
| | | | | |
From the President:
In lieu of a meeting on January 26th, we will be holding a Kiwanis 100th Birthday Bash on Wednesday, January 21st, from 6-8 PM at the Belknap Mill. Our next regular Club meeting will be held Monday night, February 9th at the LHS Huot Center Cafeteria. It will be prepared for us by the Key Club.
President John briefed the Club on the new changes to the Kiwanis International Bylaws and the Board vote concerning the changes. The membership then voted unanimously to adopt the new Bylaws.

From the Members:
First VP Meredith briefed the Club on the preparations underway for the Jan 21st birthday. Executive Counselor Joe Kenney plans to be in attendance. Pres. John, First VP Meredith Horton presided. Photo by W. Stephen
Food Pantry: $45 was collected
Free Meal: Muff Walker

Happy Dollars:


$1 from Meredith Horton for being pleased with the way the Birthday Bash is shaping up
$2 from John Walker for the LNH Children's Auction granting Got Lunch! Laconia a sum of $30,000 for summer 2015
$1 from Kathy Calvin for her daughter's successful knee surgery last week
$1 from Roger Webster just for being here
$1 from Betty Ballantyne for our days now being 19 minutes longer since the solstice.
A total of $14 was collected.
Fines: Betty, $1 for being late. Her trusted Counsel paid her tab.


Guest Speaker:
Betty Ballantyne introduced Captain Matt Canfield of the Laconia Police Department.
Captain Canfield began his career in law enforcement while working for the Meredith and Center Harbor Police Departments. He joined the Laconia Police Department in March of 1997 and has served as a field-training officer, Sergeant, Lieutenant, and most recently as a Captain overseeing the Operations Division. Additionally, he has been a member of the regional SWAT team and is a firearms and tactics instructor having taught numerous different in-service classes.
Captain Canfield briefed the Club on his attendance at a 10-week FBI National Academy in Quantico, VA this past fall. Only one NH police officer gets accepted per quarter. Matt reported it was five days per week of intense masters level classes, with PT mixed in three days per week. Each class consists of 250 senior police officers from around the country and world. Law enforcement officers from 27 countries were in this class. Matt stated he learned the most in his Leadership course and really enjoyed the overall experience.
Matt Canfield at the FBI National Academy in Quantico, Virginia
Photo from Powerpoint slide show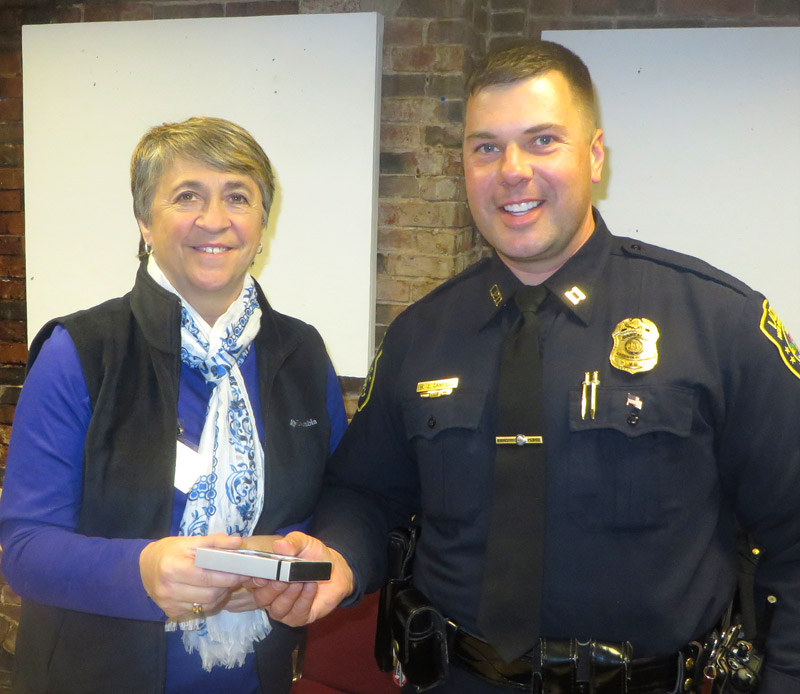 Betty Ballantyne thanks Captain Matt Canfield for his informative presentation.
Photo by W. Stephen Loughlin

Tonight's meeting was adjourned at 7:40 p.m.
Meet at the Belknap Mill:
Our next meeting is Wednesday January 21. We will meet at the Belknap Mill to celebrate the 100th birthday of Kiwanis.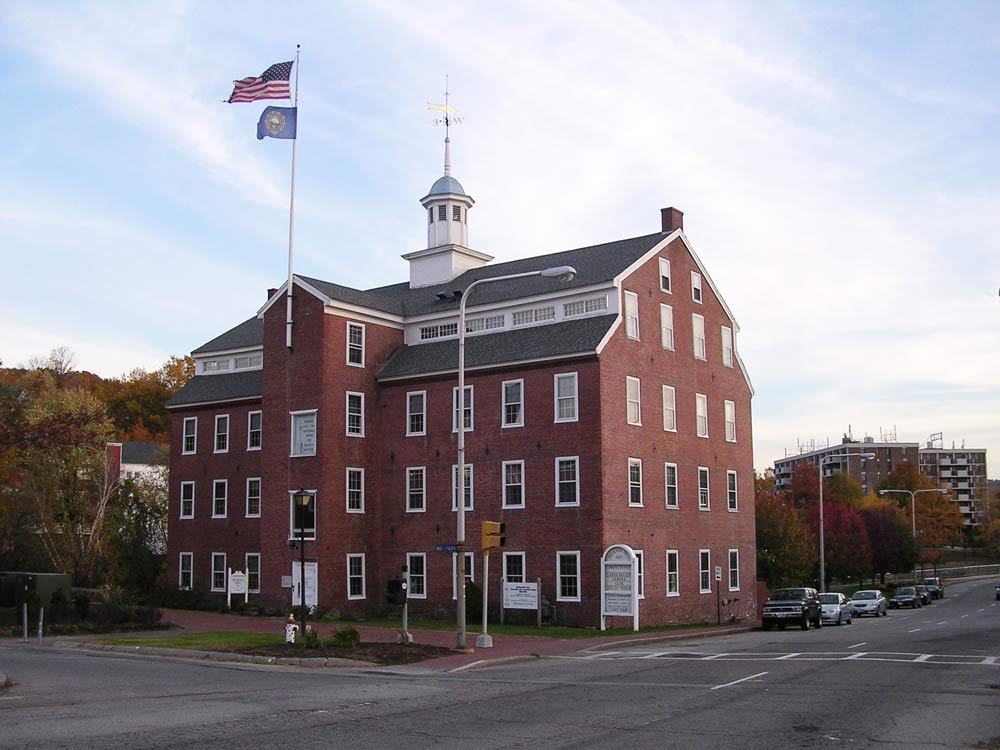 This is the place to be, Wednesday January 21st, for our next meeting and the 100th birthday celebration of Kiwanis.
Photo by W. Stephen Loughlin

IN THE NEWS:
The Laconia Kiwanis Club is pleased to congratulate Kathy Calvin as the 27th recipient of the Debra Bieniarz Memorial Award.  The annual award recognizes a local individual who has excelled in serving the youth in the Lakes Region.  In addition to her service to youth, as a 20-year member of the Laconia Kiwanis Club, Kathy has served local children in many ways.  You can read the story about Kathy that appeared in the Laconia Daily Sun by "clicking" below.
Laconia Daily Sun: December 23, 2014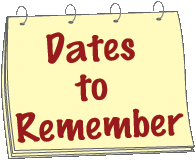 Wednesday - January 21th - WE MEET AT THE BELKNAP MILL
Club Meeting - We celebrate the 100 year birthday of Kiwanis International
Monday - January 26th
NO CLUB MEETING - This meeting is replaced by the meeting of January 21st at The Belknap Mill
Monday - February 9th -WE MEET AT LACONIA HIGH SCHOOL - HUOT CENTER
Club Meeting - Laconia Key Club will host
Monday - February 23- WE MEET AT ONE MILL PLAZA
Club Meeting -
Monday - March 9th - WE MEET AT LACONIA HIGH SCHOOL - HUOT CENTER
Club Meeting - Laconia Key Club will host
Monday - March 23rd - WE ARE BACK TO THE PHEASANT RIDGE COUNTRY CLUB
Club Meeting - Guest Speaker: Ed Pierce - feature writer for the Laconia Citizen

WANT MAIL?
If you are not on the Kiwanis Bulletin e-mail list (and would like to be) please give Steve Loughlin your e-mail address. Also, if you are reading this bulletin and are not presently on the mailing list (and would like to be), "click" here.


"Click" here to get back to the top of the page.
Kiwanis Kronikle is publication of the Kiwanis Club of Laconia, P.O. Box 757, Laconia, NH 03247-0757.
We meet the second and fourth Monday at 6:15 p.m. at the Pheasant Ridge Country Club, Country Club Road, Gilford
Please call your President or Secretary about any member or family member in case of illness. Email: John Walker or Steve Loughlin

CLICK BELOW TO VISIT OUR FINE PATRONS