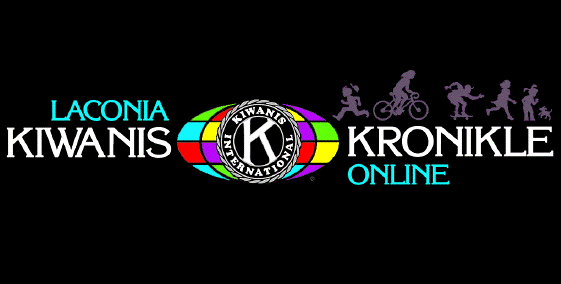 News That Concerns Kiwanians and Their Families
Venue: Huot Technical Center at Laconia High School
Attendance: 24
9 members, 1 guest speaker, 3 parents, 10 Key Club members and 1 sibling
Our Hosts for the Evening:
Laconia High School Key Club
Key Club Members: L to R: Dominic Cannuli, Chelsey Drouin, Michaela Sorrell, Becca Sirois, Alexyah Dethvongsa,
Ashley Richardson, Nikki Fain, Panthavy "Pan" Pradachith, Mohammad Abu Zaid, and Brandon Thammavongsaetty
Photo by W. Stephen Loughlin

Invocation:
Muff Kruse
...one nation under God...with Liberty and Justice for all.
Photo by W. Stephen Loughlin
Guests:
Jim McCollum, Laconia High School Principal - guest speaker
Derinda Carpenter, Mother of LHS Key Club member, Nikki Carpenter
Nikki Cutter, Mother of LHS Key Club member, Dominic Cannuli and mother of Isabelle Cannuli
Tim Cutter - husband of Nikki Cutter
Isabelle Cannuli - sister of Dominic Canulli and student at Memorial Middle School


| | | | | |
| --- | --- | --- | --- | --- |
| | | | | |
| | | | | |
| | | | | |
| | | | | |
| | | | | |
| | | | | |
From the President:
President John reminded members that our next Club meeting is next Monday, February 23, at Joe's Place, the Busiel Mill Community room. Our first meeting in March, is March 9th, back here at the Huot cafeteria, again our hosts will be the Key Club. John also stated that since it was late, and we have another meeting in 1 week, we will forgo any other business until then.
From the Members:
Bill Gile reported many of the Key Club members in attendance wanted to go on the April school vacation Key Club Habitat for Humanity trip to the Virginia Beach area. 7 Key Clubbers delivered testimonials as to why they personally wanted to go. President John reminded the Club that this presentation was a fund-raising effort. Individual and Club donations to support this trip are strongly encouraged.
redith Horton presided. Photo by W. Stephen

Happy Dollars:


None this week
Fines: None this week


Guest Speaker:

Betty Ballantyne introduced our guest speaker, Jim McCollum, the Principal of Laconia High School since 2012. Prior to that he was the Principal of the Laconia Middle School (2005 to 2012), the Principal of Newfound Middle School (2003 to 2005), the Asst. Principal of Laconia High School (2000 to 2003), and Program Director of Mt. Washington Academy (1994 to 2000)
Jim briefed the Club on the Academic Opportunities at LHS, and progress being made on several initiatives the Club was briefed on last year. Jim stated that currently 40% of all LHS students are enrolled in at least Honors course. This is up from 25% just 3 years ago. Advanced Placement course attendance is the highest in 10 years. Jim also briefed that this is the second year of the Running Start program where students can take a Community College course, which, if they pass, they will get college credit. Participation is low due to the fact, each course costs $150, and, in our economically stressed area, that is a lot of money. To support that opinion, Jim stated that 61% of Laconia's students qualify for free or reduced price lunches. Jim further described other programs that are helping to make LHS a well known and highly respected school not only in our state, but our country.
Betty Ballantyne thanks Jim McCollum for his informative presentation.
Photo by W. Stephen Loughlin

Tonight's meeting was adjourned at 7:22 p.m.
Meet at the Belknap Mill:
Our next meeting is Monday, February 23rd. We will meet at Joe's Place....One Mill Plaza.

This is the place to be, Monday February 23rd, for our next meeting
Photo by W. Stephen Loughlin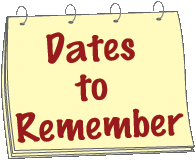 Monday - February 23- WE MEET AT ONE MILL PLAZA
Club Meeting - Laconia Fire Chief Ken Erickson will be our guest speaker
Monday - March 9th - WE MEET AT LACONIA HIGH SCHOOL - HUOT CENTER
Club Meeting - Laconia Key Club will host
Monday - March 23rd - WE ARE BACK TO THE PHEASANT RIDGE COUNTRY CLUB
Club Meeting - Guest Speaker: Ed Pierce - feature writer for the Laconia Citizen

WANT MAIL?
If you are not on the Kiwanis Bulletin e-mail list (and would like to be) please give Steve Loughlin your e-mail address. Also, if you are reading this bulletin and are not presently on the mailing list (and would like to be), "click" here.


"Click" here to get back to the top of the page.
Kiwanis Kronikle is publication of the Kiwanis Club of Laconia, P.O. Box 757, Laconia, NH 03247-0757.
We meet the second and fourth Monday at 6:15 p.m. at the Pheasant Ridge Country Club, Country Club Road, Gilford
Please call your President or Secretary about any member or family member in case of illness. Email: John Walker or Steve Loughlin

CLICK BELOW TO VISIT OUR FINE PATRONS