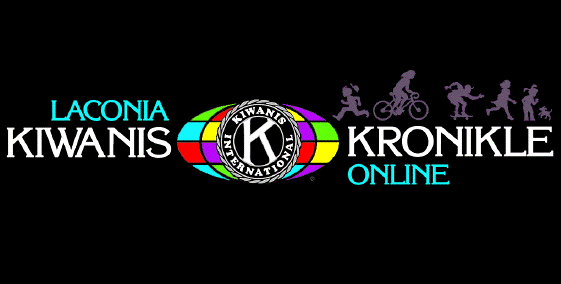 News That Concerns Kiwanians and Their Families
Venue: One Mill Plaza a/k/a Joe's Place
Attendance: 9
8 members and 1 guest speaker

Invocation:
Bill Gile
Guest:
Laconia Fire Chief Ken Erickson - guest speaker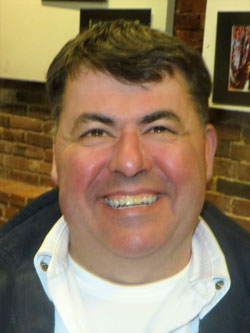 From the President:
President John briefed the Club on the March Madness Raffle ticket sales. We are currently at 86 sales and need 131 to break even. Kathy has set up three sale periods at both Vista Foods and Bank of NH. Help is needed to man a sales table at the Bank of NH on Friday, March 6 from 2 PM – 5 PM. Contact Kathy for further details and to sign up.
John reminded the Club that our next regular Club meeting is Monday, March 9th, as guests of the Key Club at the Laconia High School Huot Center cafeteria.
John briefed the Club on the health of two members, Roger Landry and Meredith Horton. We hope to see both at meetings during the month of March. (Scroll down to the bottom of the page for more details on Roger Landry.)
From the Members:
Bill Gile reported there will be a fund-raiser at Laconia High School on Friday, March 20th, with proceeds to be shared by Stand-Up Laconia and the Key Club. The event will be a dance-a-thon that goes from 1:30 PM to 5 AM. Chaperones are needed. Please contact Bill Gile if you can help the Key Club with this event.
Kathy Calvin reported that there are two K.A.R.E.S. events coming up, Monday, March 2nd at Pleasant Street School at 9 AM, and Friday, March 6th at Woodland Heights School from 1 PM – 2:30. Help is needed for the Friday event.
Free Meal / Food Pantry: Kathy Calvin/$34

Happy Dollars:


$1 from Bill Gile for being on school vacation
$1 from Betty Ballantyne for Chief Erickson joining us
$1 from Steve Loughlin for Chief Erickson being with us
$2 from Kathy Calvin for her daughter having a site visit and interview at Morepark College outside LA for a curriculum in training tigers
$3 from John Walker: $1 for those who came out on a brutally cold night being here, $1 for his upcoming 11 week road trip, and $1 for receiving a Fire Department patch from Chief Erickson which will be gifted to a special Kiwanian in our District.
John Walker shows the patch donated by Ken Erickson that will be given to a special Kiwanian.
Photo by W. Stephen Loughlin
Fines: None this week


Guest Speaker:
Steve Loughlin introduced our guest speaker, Laconia Fire Chief Ken Erickson. Ken, who previously spoke to the Kiwanis Club in 2004 and 2011, has been a firefighter for 36 years and Chief of the Laconia Fire Department since November 2001.
Chief Erickson gave a fascinating presentation on his Fire Department complete with statistics, pictures, and data. This included a brief overview of the new $4.3 million department expansion.
Chief Ken Erickson discusses the new fire station which is now under construction.
For a close-up rendering of the new station, "click" here.
Photo by W. Stephen Loughlin
Some of interesting statistics on the Laconia Fire Department included:
• 627 calls since 1 January of this year
• One 72-hour period recently had 69 9-1-1 calls
• New hires have helped reduced the lost time due to injury substantially
• Currently nine firefighters always on duty
• Laconia is the 8th busiest and 15th largest department in NH
• 48% of residents in Laconia are renters
• LRGH partnership has paid big dividends in equipment
• 3,896 emergency calls in 2014
• EMS has a 48% survival rate among cardiac calls while the state average is below 10%.
Chief Erickson discusses major fires in the city.
Photo by W. Stephen Loughlin
At the conclusion of his presentation, Chief Erickson fielded several questions. This included a question regarding the possibility of some of his employees competing in this summer's Kiwanis Home Run Derby. Chief Erickson welcomed the idea.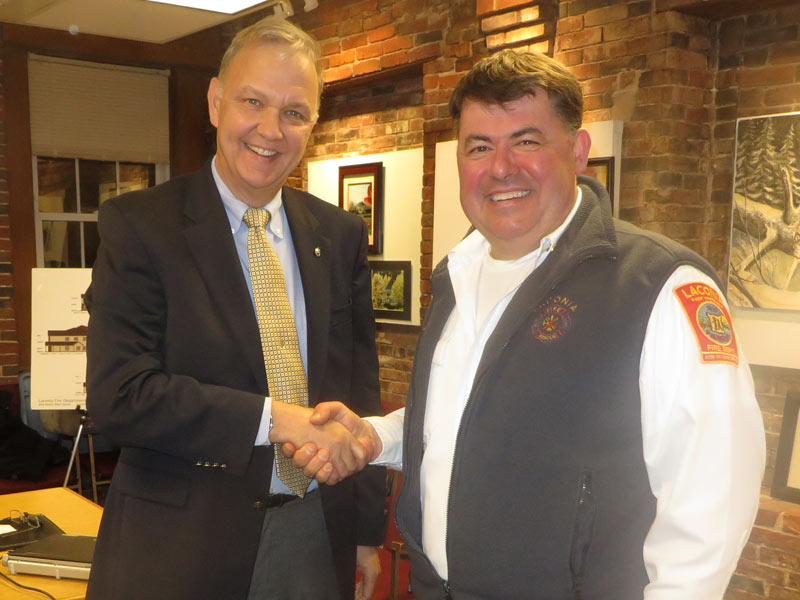 Steve Loughlin congratulates Ken Erickson for his informative presentation.
Photo by Betty Ballantyne

Tonight's meeting was adjourned at 8:11 p.m.
ALL SCREWED UP!
Steve Loughlin had the occasion of speaking with Roger Landry earlier in the week. The bad news is: Roger was severely injured in a snow mobile accident several weeks ago. At that time, he broke his wrist in 30 places, broke his arm and injured his hip. The good news is: Roger is on the mend and in very good spirits. We hope to see him at one of our March meetings.

Nuts bolts and a brace keep this guy together.
For a close-up of Roger's wrist read on.
Caution the next picture may be too graphic for those who are squeamish.
For a close up of Roger's wrist, "click" here."
Photo by W. Stephen Loughlin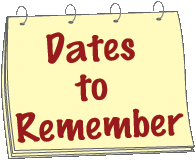 Monday - March 2nd
Board of Director's Meeting - Irwin Motors Conference Room at 5:30 p.m.
Monday - March 9th - WE MEET AT LACONIA HIGH SCHOOL - HUOT CENTER
Club Meeting - Laconia Key Club will host
Monday - March 23rd - WE ARE BACK TO THE PHEASANT RIDGE COUNTRY CLUB
Club Meeting - Guest Speaker: Ed Pierce - feature writer for the Laconia Citizen

WANT MAIL?
If you are not on the Kiwanis Bulletin e-mail list (and would like to be) please give Steve Loughlin your e-mail address. Also, if you are reading this bulletin and are not presently on the mailing list (and would like to be), "click" here.


"Click" here to get back to the top of the page.
Kiwanis Kronikle is publication of the Kiwanis Club of Laconia, P.O. Box 757, Laconia, NH 03247-0757.
We meet the second and fourth Monday at 6:15 p.m. at the Pheasant Ridge Country Club, Country Club Road, Gilford
Please call your President or Secretary about any member or family member in case of illness. Email: John Walker or Steve Loughlin

CLICK BELOW TO VISIT OUR FINE PATRONS