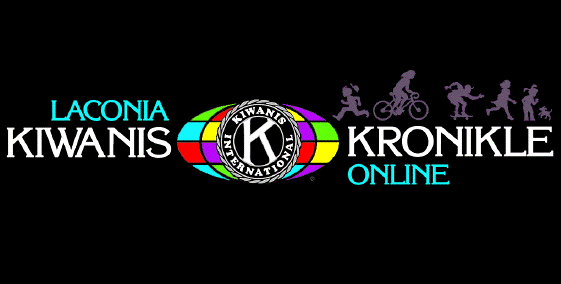 News That Concerns Kiwanians and Their Families
Venue: One Mill Plaza
Attendance: 16
12 members, 4 guests

Invocation:
Kathy Calvin

Guests:
Mike Seymour - guest speaker
Peter Cassell - guest of John Walker
Roger Legendre - guest of John Walker
Sue Janes - guest of Betty Ballantyne

| | | | | | | |
| --- | --- | --- | --- | --- | --- | --- |
| | | | | | | |
| | | | | | | |

News From The President:
President Jack commented on the non-profit fair of last week hosted by Fusion. Unfortunately the weather precluded a lot of community folks from attending but the non-profits that were there had a great opportunity to network and compare notes. The Kiwanis table had only a few folks stop to inquire about the club, but our presence was good.

L to R: Scott Laurent and Meredith Horton
Photo by W. Stephen Loughlin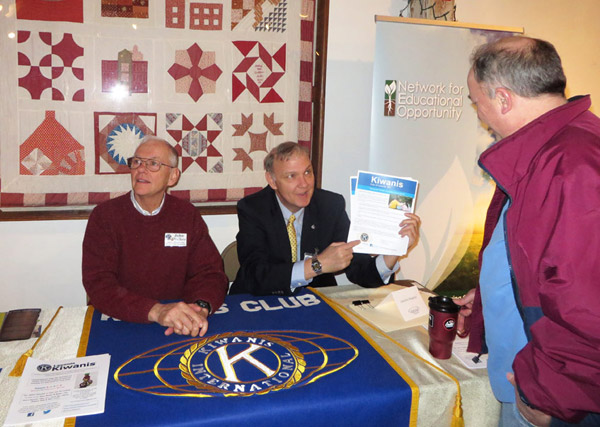 L to R: John Walker and Steve Loughlin
Photo by Meredith Horton


News From The Members:
Kathy Calvin mentioned she needs help at the K.A.R.E.S. event March 7th at Woodland Heights School from 9-10:30. Pleasant Street School will be from 10 - 11:30 on March 13.
Meredith Horton briefed the club on the initial planning meetings for both the Bike Rodeo/Safety day and the Home Run Derby. The Rodeo date is May 10, from 10 - 2 at Opechee Park, and Scott briefed that the Home Run Derby is looking more and more like May 31st at 1 PM.


50 50:
None this week


Happy Dollars:


$3 from John Walker for his two guests and for our guest speaker
$1 from Scott Laurent for the brisk sale of his Little League calendars
$2 from President Jack for the weekend bowling tournament being over, and for 3 of his bowlers qualifying for the state tournament this upcoming weekend.
$1 from Kevin Irish for Phil Bonafide being a great sergeant-at-arms
$2 from Betty Ballantyne: $1 for her friend Sue joining her this evening and $1 for a good visit with Ed Merski where she was joined by another stroke survivor

Fines:
$4, missing pins by Kevin Irish (paid $2 including $1 for the prior meeting), Dick Breton, and Scott Laurent

Guest Speaker:

Kiwanian-of-the-Year, John Walker, introduced our guest speaker: Mike Seymour, former two term Laconia Mayor.
Mike shared some of the personal aspects of his life before talking of his four years as Laconia's Mayor. He stated he came into office with two main objectives; clear up the process that seemed almost obstructive to business owners trying to start a new business or expand a current one, and also to a proactive strategic plan. He feels he succeeded on both counts. Mike noted that Laconia City government is a City Manager form of government and the Mayor's position is largely ceremonial, only getting to vote at Council meetings in the event of a tie. He went on to say that, although it is supposedly a ceremonial job, it was much more than that, also making him Chairman of a few other entities in town. Mike also mentioned that current goals include monthly recognition for properties being visually enhanced in town, and doing more to protect and promote the three lakes that border Laconia.
Mike also commented on:
• the impact the Huot Technical Center is having and will have on our community
• the new athletic fields are bringing more visitors to the city for weekend tournaments
• Discussions on regionalizing is ongoing to possibly combine assets between towns
• recycling is a success.
• the State School property will probably not be purchased by the city due to the tens of million in dollars in clean-up costs associated with it
• the Colonial Theater is probably near the end of its life due to water damage and refusal to sell by current owner.

L to R: John Walker and Michael Seymour
Photo by W. Stephen Loughlin

Tonight's meeting was adjourned at 7:44 p.m.
In The News:
The Laconia Kiwanis Club was recently in both the Laconia Citizen and Laconia Daily Sun for our donation to the Central NH VNA. "Click" below to read each story.
Laconia Citizen - February 18, 2014
Laconia Daily Sun - February 21, 2014

Calvin's Color Coordinated Cast:

Blue Monday: Kathy shows off nine blue things in this picture.
Photo by W. Stephen Loughlin
NOTE: Thanks to Brian Winslow for finding nine blue things.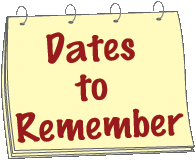 Monday - March 10th WE MEET AT PHEASANT RIDGE COUNTRY CLUB
Club Meeting - Guest Speaker: Brian Cashman - NCIS
Board of Directors Meeting will follow
Monday - March 24th
Club Meeting - Guest Speaker: Tamara McGonagle - Director of Programs, and Superintendent Daniel Ward from Belknap County Departments of Corrections
Monday - April 14th
Club Meeting - Guest Speaker: Rebecca Sims, Laconia Middle School Instructor - Topic: Mentoring Together
Board of Directors Meeting will follow
Monday - April 28th
Club Meeting - OPEN

WANT MAIL?
If you are not on the Kiwanis Bulletin e-mail list (and would like to be) please give Steve Loughlin your e-mail address. Also, if you are reading this bulletin and are not presently on the mailing list (and would like to be), "click" here.


"Click" here to get back to the top of the page.
Kiwanis Kronikle is publication of the Kiwanis Club of Laconia, P.O. Box 757, Laconia, NH 03247-0757.
We meet the second and fourth Monday at 6:15 p.m. at the Pheasant Ridge Country Club, Country Club Road, Gilford
Please call your President or Secretary about any member or family member in case of illness. Email: Roger Landry or Steve Loughlin

CLICK BELOW TO VISIT OUR FINE PATRONS