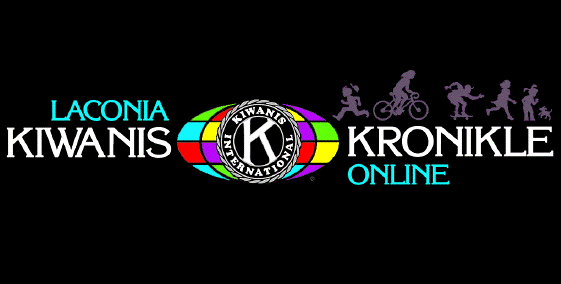 News That Concerns Kiwanians and Their Families
Venue: One Mill Plaza
Attendance: 12 members and 1 guest

Invocation: Steve Loughlin

Guest:
Shelly Batchelder - guest of Jack Batchelder

News From The President:
Scott announced the receipt of a nice thank you note from Betsy of Contigiani's for our Christmas gift card to her.
To read Betsy's thank you message, "click" here.
Scott announced our next meeting, March 11, will be held at the Gilford Youth Center, located behind to the Gilford Community Church. Contigiani's will cater dinner. A presentation and tour of the Center will be conducted by the Scott Hodson, Program Director.

For directions to the Gilford Youth Center, "click" here.
On March 25, we will resume holding our meetings at Pheasant Ridge Country Club.
Scott reported on a conversation with Dick Breton concerning the fact we have done nothing as a club to support the Capital Campaign to support the new Laconia High School athletic field. Following a round-table conversation, it was decided that during meetings during March and April, we will pass-the-hat, ask members to dig deep, and at the end of April either buy an engraved brick ($250) or engraved paver ($1,000) to support the campaign.
News From The Members:
Kathy reported the receipt of a large stack of thank you notes from Pleasant Street School, and announced the next two Kiwanis KARES events are March 11 at Woodland Heights at 9:45 AM, and March 14 at Pleasant Street School at 10 AM. One additional member is needed on March 11, and 3-4 for March 14. PLEASE consider. Kathy also announced a Key Club Habitat for Humanity trip to New Jersey in April that she will be participating in.
The meeting then evolved into a free-flowing discussion about membership, fund-raising, and brain-storming. Dick Breton feels we are a much different club now than we have been. Jack Batchelder shared his memories of the powerful club he witnessed as a Key Clubber (last century),which was noticeably energized by an active and vocal Sergeant-at-Arms. Steve Loughlin encouraged us to consider seasonal social functions. Larry Murphy encouraged us to start buying tables at local events to get our name out into the community more. John Walker asked about a color tri-fold brochure we could have as a hand-out at any event to assist in publicity too. Dick Breton suggested designating a future meeting to which all past presidents are invited.
Jack Batchelder briefed the club on the progress being made regarding the Home Run Derby. There is a lot of interest at the high school level, which is encouraging.

50 50:
In lieu of the norm, a raffle was held for a 6-pack of home brew and a bottle of Bailey's, resulting in $37 going to the general Fund. Steve Loughlin and Phil Bonafide won the beer. Guest Shelly Batchelder won the Bailey's.
| | | |
| --- | --- | --- |
| | | |
| Steve Loughlin and Phil Bonafide win the brew. | | Shelly Batchelder wins a bottle. |
| Photo by Shelly Batchelder | | Photo by W. Stephen Loughlin |
Free Meal:
Jack Batchelder
Happy Dollars:


$1 from Ed Merski for his "official" retirement from Gunstock Ski Area.
Tonight's meeting was adjourned at 7:43 p.m.
IN THE NEWS:
Congratulations to Jack Batchelder and his LHS Bowling Team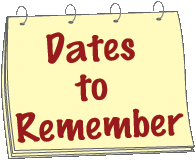 Monday - March 11th
WE MEET AT THE GILFORD YOUTH CENTER
Scott Hodsdon, Program Director of The Gilford Youth Center, will give us a presentation and tour of the facility.
Monday - March 25th
WE MEET AT THE PHEASANT RIDGE COUNRY CLUB
OPEN
Monday - April 1st
Board of Directors Meeting 5:30 p.m. at One Mill Plaza - all members are invited!
This is not a regular meeting. There will be no dinner served


WANT MAIL?
If you are not on the Kiwanis Bulletin e-mail list (and would like to be) please give Steve Loughlin your e-mail address. Also, if you are reading this bulletin and are not presently on the mailing list (and would like to be), "click" here.


"Click" here to get back to the top of the page.
Kiwanis Kronikle is publication of the Kiwanis Club of Laconia, P.O. Box 757, Laconia, NH 03247-0757.
We meet the second and fourth Monday at 6:15 p.m. at the Pheasant Ridge Country Club, Country Club Road, Gilford
Please call your President or Secretary about any member or family member in case of illness. Email: Roger Landry or Steve Loughlin

CLICK BELOW TO VISIT OUR FINE PATRONS