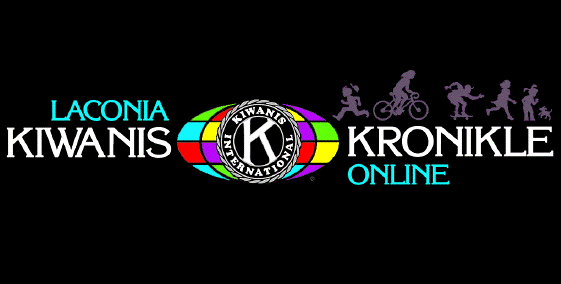 News That Concerns Kiwanians and Their Families
Attendance:
13
Invocation:
Adam Cote
Roger Landry "pinch hits" for Mike Marsh:
Vice President Roger Landry presided over this evenings meeting as President Mike was with his new baby, Taylor Ann Marsh.

Roger informed the club that Jim Nute from Camp Mayhew will be joining us on March 14th. He also asked the club to take a look at the LRGH speakers bureau brochure for any subjects that we might be interested in.


News from Sec. Kathy:
Kathy Calvin reminded the club that she is in need of help for the March 9th Woodland Heights Kiwanis KARES event which starts at 9:15am. Please let Kathy know if you can help. Kathy also let us know that Kiwanis KARES has an event at Elm Street School on March 22nd 9-10am.  Kathy then shared thank you notes from Elm Street School students.


Kathy Calvin shows her winning hand of "thank you" letters.
Photo by W. Stephen Loughlin
REMINDER:

Next week's meeting will be back at Pheasant Ridge Country Club in Gilford. Thanks to Joe Adrignola and his staff at One Mill Plaza for letting us use their building and the Community Room for the last two months.
50 50:
$13 to John Markland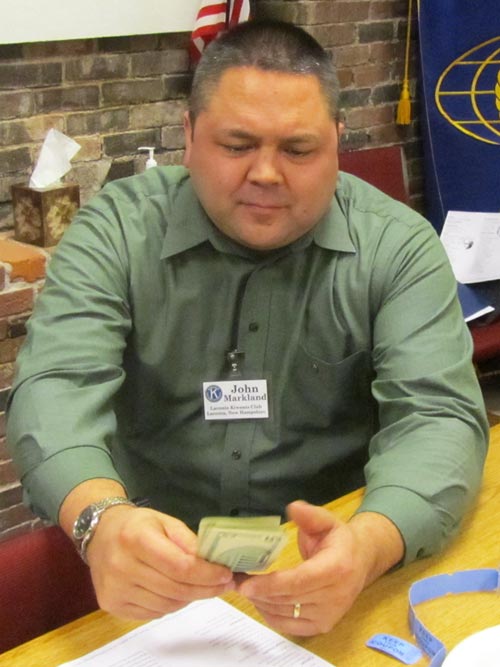 Is that a counterfeit?
Photo by W. Stephen Loughlin
Happy Dollars:


$2 from from John Markland for winning
$1 from Larry Murphy because 2010 was a good "tax year"
$2 from Brian Winslow and Roger Landry in honor of Mike's new baby Taylor Ann Marsh

Guest Speaker: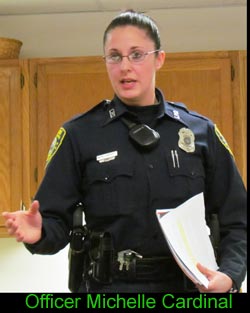 Vice President Roger introduced Michelle Cardinal, Laconia Police Department's DARE Officer. 

Michelle currently teaches D.A.R.E (Drug Abuse Resistance Education) to 5th and 7th grade in Laconia.  She works at the three public schools as well as Holy Trinity and Laconia Christian.  D.A.R.E. is a 10 week program that runs M-F 8am-4pm.  The D.A.R.E. program is more than just drug prevention education; it teaches students good decision making skills to help them avoid high-risk behavior to ensure they grow up healthy, safe and secure. (In addition, Michelle also covers bullying as part of her curriculum).  D.A.R.E. was founded in 1983 in Los Angeles and has proven so successful that it is now being implemented in 75 percent of our nation's school districts and in more than 43 countries around the world.

The D.A.R.E. curriculum is designed to be taught by police officers whose training and experience gave them the background needed to answer the sophisticated questions often posed by young students about drugs and crime. Prior to entering the D.A.R.E. program, officers undergo 80 hours of special training in areas such as child development, classroom management, teaching techniques, and communication skills.  Michelle tells us that DARE is really all about making a "Community Connection" for kids and Law Enforcement.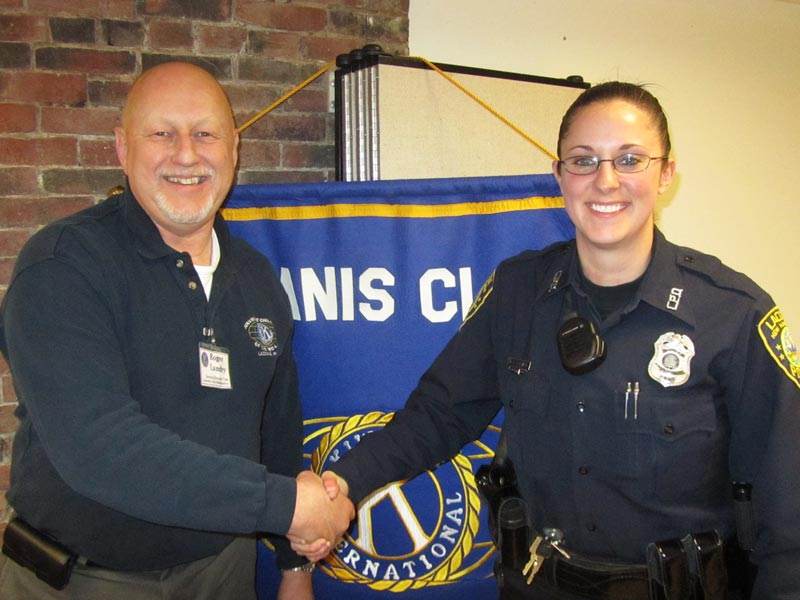 Roger Landry and Michelle Cardinal
Photo by W. Stephen Loughlin

Tonight's meeting was adjourned at 7:15 pm.
Photo Ops:
Meet Taylor Ann Marsh: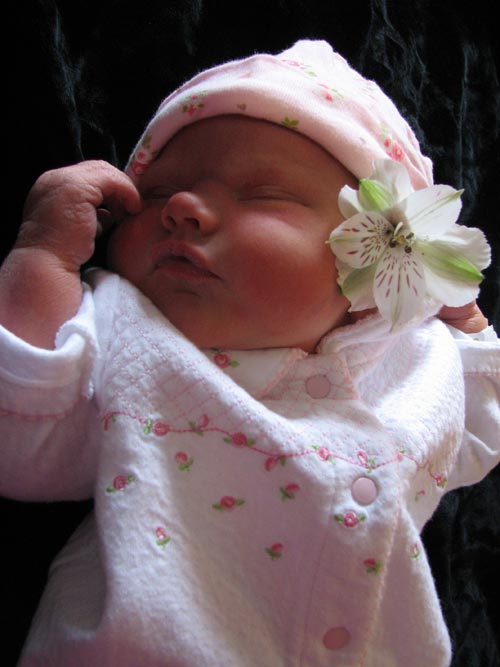 Taylor Ann weighed in at 8lbs 15oz and measured 20 and 3/4 inches
Photo by Mike Marsh
Feelin' Fine in Florida: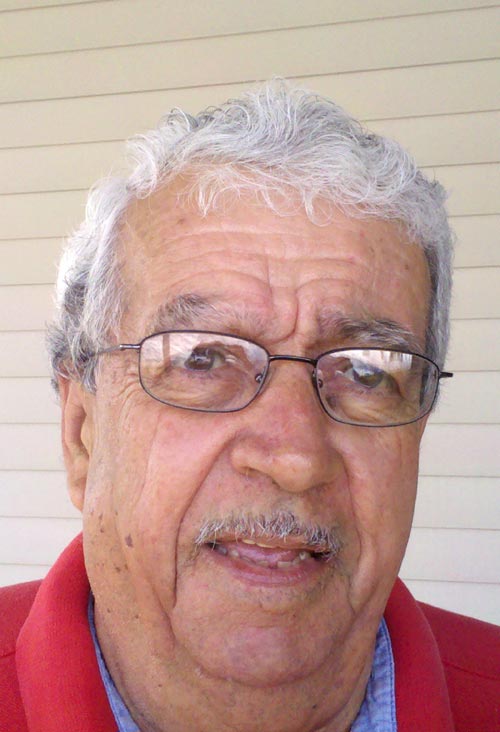 Jim Fortier shows off his full head of curly hair
Photo by Suzie Fortier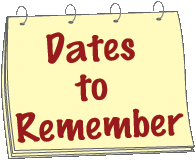 DON'T FORGET: NEXT MEETING WE RETURN TO THE PHEASANT RIDGE COUNTRY CLUB!
Monday March 14th
Club Meeting - Jim Nute will speak on the Mayhew Program
Board Meeting will follow regular meeting
Monday March 28th
Club Meeting - Ernie Bolduc will speak about Christmas Village

Monday April 11th
Club Meeting - Captain William Clary of the Laconia Police Department will speak about DataDots, a state of the art identification and anti-theft security system
"Click" here to get back to the top of the page.
Kiwanis Kronikle is publication of the Kiwanis Club of Laconia, P.O. Box 757, Laconia, NH 03247-0757.
We meet the second and fourth Monday at 6:15 p.m. at the Pheasant Ridge Country Club, Country Club Road, Gilford
Please call your President or Secretary about any member or family member in case of illness. Email: Joe Collie or Steve Loughlin

CLICK BELOW TO VISIT OUR FINE PATRONS