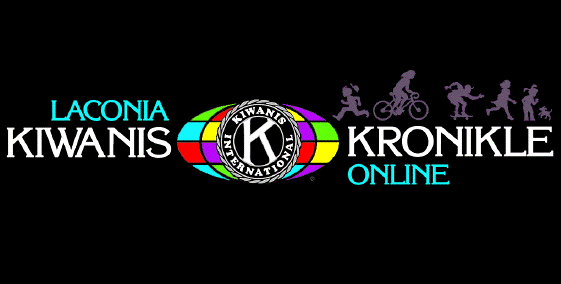 News That Concerns Kiwanians and Their Families
Venue: Huot Center at Laconia High School
Attendance: 11
6 members, 3 guests and 2 hosts

Invocation:
Steve Loughlin
Hosts:
Laconia Key Club including second shift members Emilie Maddocks and Alex Cammack
| | | |
| --- | --- | --- |
| | | |
| | | |
Guests:
Kitty Kiefer - guest speaker
Mike Gagnon - guest of Meredith Horton
Rob Reid - guest of Scott Laurent

| | | | | |
| --- | --- | --- | --- | --- |
| | | | | |
| | | | | |
From the President:
In the absence of President John, First Vice President Meredith conducted the meeting
Meeting Highlights:
• March Madness Raffle – We need to sell about 30 more tickets to break even. Please continue to sell, sell, sell!! The drawing will be held at the mayor's office at City Hall at 12:00 on Monday, March 16th. Kiwanis members are encouraged to attend.
• Bike Rodeo – Tentative date set for May 16th. Meredith will be attending the Parks & Rec Commission Meeting on Monday, March 16th for approval. We are in need of committee members.
• Membership – In order to sustain our service projects and annual events, we need to continue to grow. All members should be talking about Kiwanis when out in the community and talking to individuals that they think would be a good fit for the club.
• Committees – A list of committees and descriptions was distributed at the meeting. It was determined that Betty was the Chair of the Boys & Girls Committee, although the committee list did not reflect that. Meredith will update it and re-distribute by email. We have some vacancies on other committees and are in need of members for the fund raising committee.
• Kiwanis K.A.R.E.S – We are in need of more volunteers. We have had some no-shows and last minute cancellations. Please consider donating two hours out of your time to assist with this.
• Key Club – Emilie Maddocks had the floor and talked about the dance-a-thon. Key Club is in need of chaperones. See sign-up genius for the list of help needed. Sponsoring a dance team is also welcomed.
Happy Dollars:


$3 from Scott Laurent for being happy about the snow, the good snowmobiling season and to welcome more snow in March
$3 from Betty Ballantyne for Mike Gagnon, Rob Reid and Kitty Kiefer joining us tonight

Fines: None this week


Guest Speaker: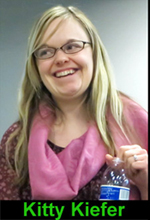 Betty Ballantyne introduced Kitty Kiefer, the Education and Outreach Coordinator at New Beginnings. Kitty has been involved with New Beginnings and efforts to end domestic and sexual violence for 10 years. She started off originally as a volunteer and later as an intern, while still in college. She graduated from Marlboro College using her internship experience at New Beginnings to complete an undergrade thesis earning a Bachelor's in Political Theory and Writing. She has participated in many local committees and initiatives, including serving as coordinator of the Belknap County Sexual Assault Resource Team and a community advisor on the Laconia Health and Wellness Academy Committee.
New Beginnings – Without Violence & Abuse - is dedicated to ending sexual, domestic, and stalking violence through the provision of safe and effective services, including emergency refuge and support; and works toward social change by promoting an effective community response to violence.
For more information on New Beginnings, "click" here to visit their website.
Kitty Kiefer is congratulated by Key Club President, Emilie Maddocks, on her presentation.
Photo by W. Stephen Loughlin

Tonight's meeting was adjourned at 7:49 p.m.
Next Meeting:
We are back at Pheasant Ridge Country Club. We will be discussing and planning the annual Bike Rodeo. All members are asked to participate.

Pheasant Ridge Country Club is the place to be for our meetings.
Photo by W. Stephen Loughlin
MARCH MADNESS RAFFLE:

On March 16th, Mayor Ed Engler drew the winning ticket on the 55 inch television. The winner was Roger Gagne of Laconia.
Photo by W. Stephen Loughlin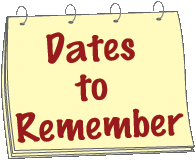 Monday - March 23rd WE ARE BACK TO THE PHEASANT RIDGE COUNTRY CLUB
Club Meeting - Topic for the membership - Bike Rodeo
Monday - April 13th WE MEET AT PHEASANT RIDGE COUNTRY CLUB
Club Meeting - Guest Speaker: Photographer Alan MacRae - Topic: "The Faces of Laconia"
Monday - April 27th WE MEET AT PHEASANT RIDGE COUNTRY CLUB
Club Meeting - Guest Speaker: Ed Pierce - feature writer for the Laconia Citizen
Monday - May 11th WE MEET AT PHEASANT RIDGE COUNTRY CLUB
Club Meeting - Guest Speaker: Bob Durfee - Topic: Covered Bridges
Saturday - May 16th
Bike Rodeo - Opechee Park Parking lot

WANT MAIL?
If you are not on the Kiwanis Bulletin e-mail list (and would like to be) please give Steve Loughlin your e-mail address. Also, if you are reading this bulletin and are not presently on the mailing list (and would like to be), "click" here.


"Click" here to get back to the top of the page.
Kiwanis Kronikle is publication of the Kiwanis Club of Laconia, P.O. Box 757, Laconia, NH 03247-0757.
We meet the second and fourth Monday at 6:15 p.m. at the Pheasant Ridge Country Club, Country Club Road, Gilford
Please call your President or Secretary about any member or family member in case of illness. Email: John Walker or Steve Loughlin

CLICK BELOW TO VISIT OUR FINE PATRONS