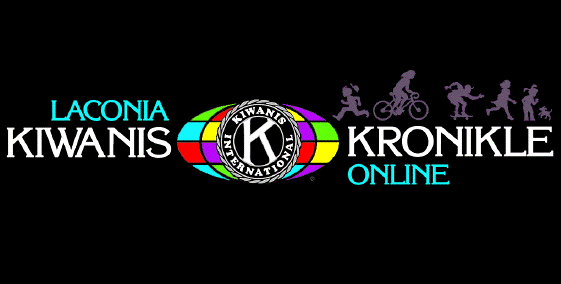 News That Concerns Kiwanians and Their Families
Attendance:
19

Invocation:
Warren Mitchell
Guest:
Detective Scott Roy

News from the Prez:
President Mike read a thank you from Jim Nute and the Mayhew Program.
Mike reminded the club that the annual Laconia Kiwanis Bike Rodeo is scheduled for May 7th, from 10am – 1pm at Opechee Park.  We need helpers especially those who are familiar with fitting bicycle helmets.
News from our Korean War veteran:
Roger Webster reported that Howard Bacon is now at home and receiving excellent care from a well respected local home care agency. Howard recently had a mild stoke.

Roger also reminded the club that the Belknap County 4H fair is still looking for volunteers to help this summer.
News about Kiwanis Alumni:
Dick Breton reported on the status of three past Laconia Kiwanis members. 

Past President (1999-2000) Marty Hirshberg is very ill is nearing end of life; our thoughts are with him and his family. 

Past Vice President (2004-2006) Jane Thibault , who had recently considered rejoining the club, is in rehab in Concord suffering from Guillain-Barre syndrome.

On a positive note, Dick reported he recently ran into Past President (1990-1991) David Varney and advised him of the changes regarding meeting attendance. David expressed renewed interest in the Club. Dick will follow-up with Dave and attempt to bring him back as a guest. Dick also suggested there may be other members we lost in recent years that may reconsider joining the club.
File Photos by W. Stephen Loughlin
News from our Secretary:
Kathy Calvin reported on Kiwanis KARES: The event at Pleasant Street School has been rescheduled to May 5th at 10:50am.  Also Elm Street School is looking for Alumni participants to take part in "Writing Night" on April 19th 5:30 – 6:30.

News from our Treasurer:
Joe Adrignola reminds the club that local elementary teachers, librarians and the key club are invited to the May 23rd meeting.  It is a good meeting to bring a guest!

50 50:
$19 to Joe Adrignola



Two weeks in a row.
Photo by W. Stephen Loughlin
Free Meal winner:
Phil Bonafide
Food Pantry Collection:
$28.00
Happy Dollars:


$1 from President Mike because his daughter is now sleeping through the night in her own bed.
$1 from Phil Bonafide…his dad just turned 97 and he is also sleeping in his own bed.


Pete Bonafide: Still a charmer at 97
Photo by W. Stephen Loughlin

$1 ftom Steve Loughlin…happy that Brian Winslow is at tonight's meeting (and is taking notes for the bulletin)
$2 from Joe Adrignola for winning two weeks in a row

Fines:
None

Guest Speaker:

First VP Roger Landry introduced, Detective Scott Roy from the Laconia Police Department.
Scott has been with the LPD for 12 years and previously served in Franklin.  He currently lives in Sanbornton and spoke about a new technology that LPD is considering called "Data Dots".
Data Dots is a personal home item identification system.  They are microscopic tags that mark and help to track down lost valuables.  It has been used in other places around the world (US, UK South Africa and Australia) but originated in Australia.  A data dot is a microscopic tag that has been laser etched with a personal identification number and that number is registered and maintained on an international database. 
Data Dots technology can mark almost anything with the use of a high strength resin glue.  It takes a 30X viewer to read the info on a dot.  Individuals can tell if an item is marked because it will shine under a black light.  Data dots can help prove that recovered theft items belong to someone.  They are seldom removed (or at least all of them are seldom removed) and because of this, they make a good investment for individuals wishing to tag their valuables.  This is especially good for summer residents that don't stay on property all year round.
Laconia Police Department is looking to purchase a number of Data Dot home identification kits to be available to the general public.

L to R: Detective Scott Roy and VP Roger Landry
Photo by W. Stephen Loughlin
Tonight's meeting was adjourned at 7:45 pm.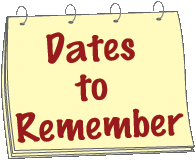 Monday April 25th
Club Meeting
Monday May 9th
Club Meeting
Monthly Board of Directors meeting will follow regular meeting.
Monday May 23rd
Club Meeting - Sarah Dunham, Co-Program Director/Environmental Educator of Prescott Farm


"Click" here to get back to the top of the page.
Kiwanis Kronikle is publication of the Kiwanis Club of Laconia, P.O. Box 757, Laconia, NH 03247-0757.
We meet the second and fourth Monday at 6:15 p.m. at the Pheasant Ridge Country Club, Country Club Road, Gilford
Please call your President or Secretary about any member or family member in case of illness. Email: Joe Collie or Steve Loughlin

CLICK BELOW TO VISIT OUR FINE PATRONS