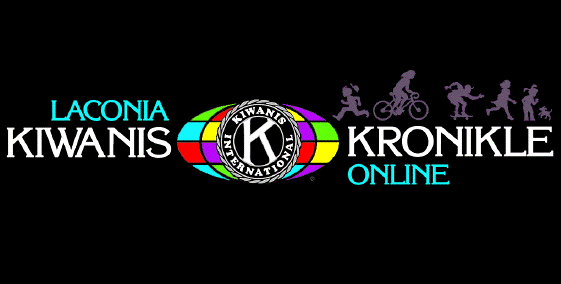 News That Concerns Kiwanians and Their Families
Venue: Pheasant Ridge Country Club
Attendance: 13
9 members, 4 guests

Invocation:
Bill Gile
Guest:
Alan MacRae - guest speaker
Jim Ball - guest of Kathy Calvin
Emilie Maddocks - Key Club - President
Josh Chandler - Key Club - grandson of Joe Adrignola


| | | | | | | |
| --- | --- | --- | --- | --- | --- | --- |
| | | | | | | |
| | | | | | | |
Meeting Highlights:
• Fusion Non Profit Fair Tuesday 4/21 – Kiwanis will have a table in hopes of attracting new members.
• Bike Rodeo – Helmets have been ordered. Bike will be purchased next week. We are in need of volunteers to help at the event which is scheduled for Saturday May 16th. See Meredith for more info.
• Bike Week – Brian Winslow will be away for both weekends, therefore, we will need volunteers.
• Gaming Update – We will end up with a profit of $14 thousand. Funds will be reviewed by the board to determine where they should be disbursed / donated to.
• Home Run Derby – Scheduled for July. Exact date will be determined later as this will need to be coordinated with Laconia Little League. Committee will be organized next month once bike rodeo is over.
• K.A.R.E.S – Is in need of volunteers.
• Fusion Non-Profit Fair – We have the opportunity to participate again this year. It will be on 4/21 at The Belknap Mill from 3-6. Fee is $20 to reserve a table. The decision was made by membership that we should have a table again this year. Meredith has submitted the registration form and will request payment at the next board meeting.
Items from Members and Guests:
• Meredith Horton met with the Development Director of the Concord Boys & Girls Club, who just recently acquired the Lakes Region Boys & Girls Club. They are hoping to partner or collaborate with us at some point in the future, and would love some support with promoting their activities. Meredith has invited them to the bike rodeo, and will report more news as things develop. This could be a great collaboration for us in the future since both organization's common interest is helping children.
• Meredith Horton & Steve Loughlin updated the club on Russ Beane's progress as he was recently involved in a snowmobile accident. He is doing better and is resting at home. He is working with physical therapy to work through his injury.
• Josh Chandler updated the club as to why Joe Adrignola could not attend the meeting. Vi recently underwent surgery for heart issues, but is resting comfortably at home. Joe has been caring for her during this time.
• Emilie Maddocks informed everyone that the habitat trip was cancelled due to lack of adult volunteers. A local habitat trip has been planned for Nashua on April 30th.
• Bill Gile addressed the club to discuss the Key Club's latest fundraiser, a raffle calendar.
Free Meal Winner: Bill Gile
Food Pantry Dollars: $19 collected
Happy Dollars: $5 collected
Guest Speaker: Alan MacRae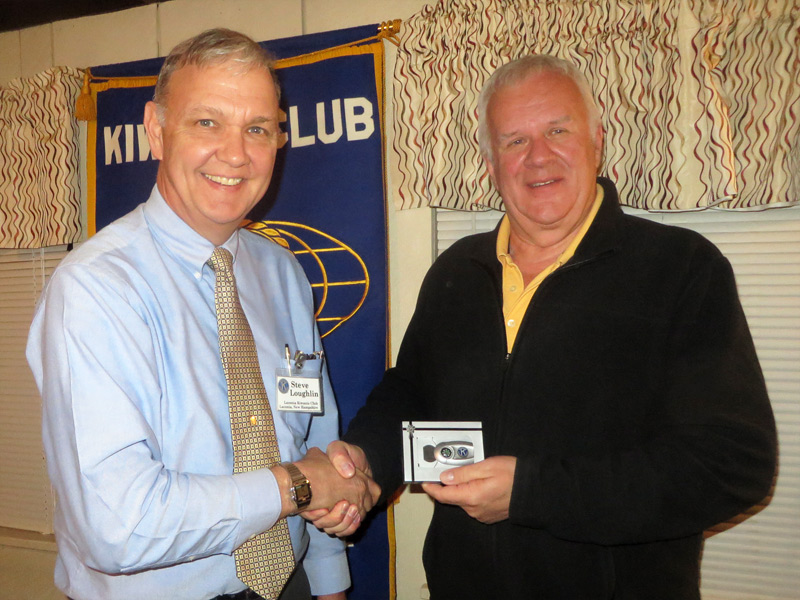 Steve Loughlin thanks Alan MacRae for his pictorial presentation.
Photo by Betty Ballantyne

Tonight's meeting was adjourned at 7:49 p.m.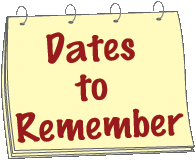 Monday - April 27th WE MEET AT PHEASANT RIDGE COUNTRY CLUB
Club Meeting - Guest Speaker: Ed Pierce - feature writer for the Laconia Citizen
Monday - May 11th WE MEET AT PHEASANT RIDGE COUNTRY CLUB
Club Meeting - Guest Speaker: Bob Durfee - Topic: Covered Bridges
Saturday - May 16th
Bike Rodeo - Opechee Park Parking lot

WANT MAIL?
If you are not on the Kiwanis Bulletin e-mail list (and would like to be) please give Steve Loughlin your e-mail address. Also, if you are reading this bulletin and are not presently on the mailing list (and would like to be), "click" here.


"Click" here to get back to the top of the page.
Kiwanis Kronikle is publication of the Kiwanis Club of Laconia, P.O. Box 757, Laconia, NH 03247-0757.
We meet the second and fourth Monday at 6:15 p.m. at the Pheasant Ridge Country Club, Country Club Road, Gilford
Please call your President or Secretary about any member or family member in case of illness. Email: John Walker or Steve Loughlin

CLICK BELOW TO VISIT OUR FINE PATRONS