BWS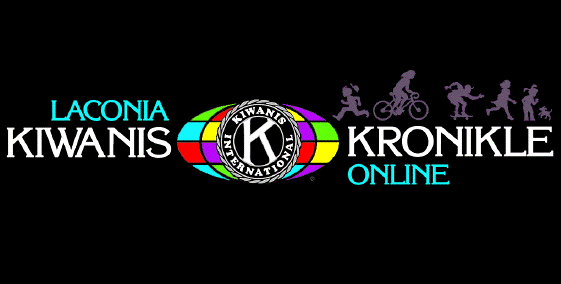 News That Concerns Kiwanians and Their Families
SPECIAL MEETING:
A TRIBUTE TO THE LHS KEY CLUB MEMBERS AND ADVISORS
Date of Meeting: April 19, 2022
Venue: The Huot Career and Technical Center adjacent to Laconia High School

The Huot Career and Technical Center
Photo by W. Stephen Loughlin
The Huot Career and Technical Center was named after former Laconia Kiwanis Club member J. Oliva ("Ollie") Huot.
In addition to his membership in the Laconia Kiwanis Club (from the early 1960's through the late 1970's), Ollie Huot was a member of the Laconia Board of Education (1953–1959). He served as Mayor of Laconia (1959-1963) and was a member of the United States Congress (1965 –1967).
Ollie Huot, who passed away in 1983, was a native and life-long resident of Laconia.
Attendance: 41 in attendance: 8 members, 33 guests

MEMBERS AND GUESTS:
Kiwanis Members:
Bill Gile - President
Phil Bonafide
Ray Chambers
Steve Loughlin
Meredith Michaud
Tara Shore
Kara Stanley
Bob Willey

Guests:
Russell Beane – former Kiwanis Club member and grandfather of Key Club member Kathryn Beane
Paula Chambers – wife of Ray
Aidan Coulette – son of Kara Stanley
Paula Gile – wife of Bill
Muff Kruse – friend of Kiwanis and former Kiwanis Club member
Rosemary Murphy – Honorary Kiwanian
Corrine Parent – friend of Kara Stanley
John Walker – Honorary Kiwanian and former Kiwanis Club member and past president
Paula Ferenc - guest speaker - Belknap House, Executive Director/Development
Tom Sica - guest speaker - Belknap House, House Manager
Russell Beane

Paula Chambers

Aidan Coulette

Paula Gile

Muff Kruse

Rosemary Murphy

Corrine Parent

John Walker

Paula Ferenc

Tom Sica

Above p

ho

tos by W. Stephen Loughlin
Key Club Members and Guests:
Karen Abraham – Key Club Co-Advisor
Bonnie Ashworth – Key Club Co-Advisor
Jilli Paul – incoming Key Club Advisor

Ella Muller – President
Madison Brooks – Vice President
Emina Ramic - Secretary
Katie Westcott - Treasurer

Kathryn Beane
Camden Harriman
Bailee Laramie
Gloria Lodiong
Hannah Lowell
Shelby Luther
Paxton Pearly
Cam Whitty

Karen Abraham

Bonnie Ashworth

Jilli Paul

Ella Muller

Madison Brooks

Emina Ramic

Katie Westcott

Kathryn Beane

Camden Harriman

Bailee Laramie

Gloria Lodiong

Hannah Lowell

Shelby Luther

Paxton Pearly

Cam Whitty

Above p

ho

tos by W. Stephen Loughlin

Heather Beane – Kathryn's mom
Sara Laramie – Bailee's mom
Lisa Lowell – Hannah's mom
Allen Luther – Shelby's dad
Tiffany Luther – Shelby's mom
Carolyn Muller – Ella's mother
Jonathan Muller – Ella's dad
Marie Whitty- Cam's mom
Heather Beane

Sara Laramie

Lisa Lowell

Allen Luther

Tiffany Luther

Carolyn Muller

Jonathan Muller

Marie Whitty

Above p

ho

tos by W. Stephen Loughlin
SPECIAL DELIEVERY:


David Hendrick, owner of the 405 Pub & Grill, is busy setting up the food buffet for the evening.
Photo by W. Stephen Loughlin
Bill Gile called the meeting to order at 6:08 pm
Master of Ceremonies: Phil Bonafide

Invocation & Pledge:
Invocation: performed by Paula Gile
Pledge of allegiance: led by Bill Gile
The Pledge

President Bill followed the Pledge of Allegiance by reading the Objects of Kiwanis.

President Bill Gile reads the Objects of Kiwanis.

CHOW TIME:

LHS Key Club members at the Chow Line

From The President:
President Bill reported the following:
• Earth Day Cleanup: On Saturday, April 16th, 14 volunteers including Key Club members, Kiwanis members family & friends demonstrated their care and compassion for the Laconia community by cleaning up Tardif Park. The volunteers worked together removing 18 bags of debris and leaves from around the building, basketball court, flower beds and rain garden.

FOR A PICTORIAL SUMMARY OF THE PARK CLEAN-UP, SCROLL DOWN TO THE BOTTOM OF THIS PAGE.


• Next General Meeting: will be on Tuesday, May 17th at the Belknap Mill. Larry Frates will be our guest speaker.

Note: The date has been changed to Tuesday, May 24th.


• Bike Week: will be held June 11th through June 19th. The Kiwanis hydration station will be located in the same spot as it has been in previous years. PLEASE SIGN UP FOR ONE OR MORE SHIFTS BY "CLICKING" HERE.


President Bill then called on Meredith Michaud to report on Bike Rodeo.

Michaud addresses the group on the upcoming Bike Rodeo.

For details on the Bike Rodeo scroll down to the

yellow poster

at the bottom of this page.

President Bill then called on Key Club Co-Advisor, Karen Abraham, for her report on the LHS Key Club.

Karen Abraham makes her report.

Karen Abraham acknowledged the accomplishments of the Key Club and then called up the senior members of the Key Club for a special gift from the Kiwanis Club. With the assistance of Meredith Michaud, the nine outgoing senior Key Club members were thanked for their service to the community and were each presented with a $10 Gift Card to the Happy Cow Ice Cream Shop.

FRONT ROW: L to R: Cam Whitty and Madison Brooks

REAR ROW: L to R: Meredith Michaud, Emina Ramic, Hannah Lowell, Ella Muller,

Bailee Laramie, Gloria Lodiong, Katie Westcott and Camden Harriman

Karen Abraham then reported that she and Bonnie Ashworth will be both stepping down as co-advisors and that Jilli Paul will be taking over as the new Key Club Advisor. President Bill then complimented Karen and Bonnie for their long-term dedication to the LHS Key Club.

President Bill praises Karen Abraham and Bonnie Ashworh for their many years of service to the Key Club.

On behalf of the Kiwanis Club, Paula Gile presented Karen and Bonnie each with a dish garden of succulents from Cackleberries.

L to R: Karen Abraham, Paula Gile, and Bonnie Ashworth

On behalf of the Key Club, Ella Muller and Bailee Laramie presented Karen and Bonnie each with a bouquet of flowers.

L to R: Bonnie Ashworth, Ella Muller, Bailee Laramie and Karen Abraham

From The Lt. Governor:
Bob Willey explained the origin and mission of Kiwanis. He noted the original motto for almost 100 years was We Build. However, in 2005, with the growth of the organization worldwide, the motto was changed to Serving The Children of The World. He noted Kiwanis clubs are now in over 80 countries with over 500,000 members.

Lt. Governor Bob Willey

NEW KEY CLUB LEADERSHIP

L to R: Shelby Luther-Key Club Co-President, Jilli Paul-Key Club Advisor, Kathryn Beane-Key Club Co-President

CONGRATULATING THE NEW KEY CLUB CO-PRESIDENTS

L to R: Kathryn Beane, Kiwanis Club President Bill Gile and Shelby Luther

THE INCOMING KEY CLUB CO-PRESIDENTS ENJOY A FAMILY MOMENT.

L to R: Heather Beane, Kathryn Beane, and Russ Beane

L to R: Allen Luther, Shelby Luther, and Tiffany Luther

Above p

ho

tos by W. Stephen Loughlin
Emcee Phil Bonafide leads the call for contributions to the Food Pantry and for Happy Dollars.
Food Pantry: $96 was collected
Happy Dollars: $63 was collected
GUEST SPEAKERS:
Bile Gile introduced our guest speakers from the Belknap House: Paula Ferenc and Tom Sica. Bill noted the following:
Paula Ferenc has been dedicated to effecting positive change in the lives of New Hampshire's children and families for more than 30 years. Her commitment to make a difference, cultivate partnerships, and grow successful and unique organizations, supports her position as the Executive Director/Development at Belknap House. As the Executive Officer of Belknap House, she is responsible for the overall management and direction of the organization in accordance with its vision and mission. Paula has been with Belknap House since October 2019.
As House Manager, Tom Sica serves a significant role managing the Belknap House community. Tom works directly with families, providing them with guidance and oversight on their goals, action plans and housing applications. Additionally, being responsible for the day-to-day operations of the shelter, Tom works tirelessly hiring and managing shelter staff; the House Assistants, who provide 24/7 coverage of the shelter, are a vital support system for families. Tom has been with Belknap House since January 2020.
The mission of the Belknap House is to provide families in Belknap County a safe shelter, when children are particularly at-risk during homelessness, and to empower families to become self-sufficient and independent by providing opportunities of education and resources available to them. For more information on the Belknap House, visit their website by "clicking" here.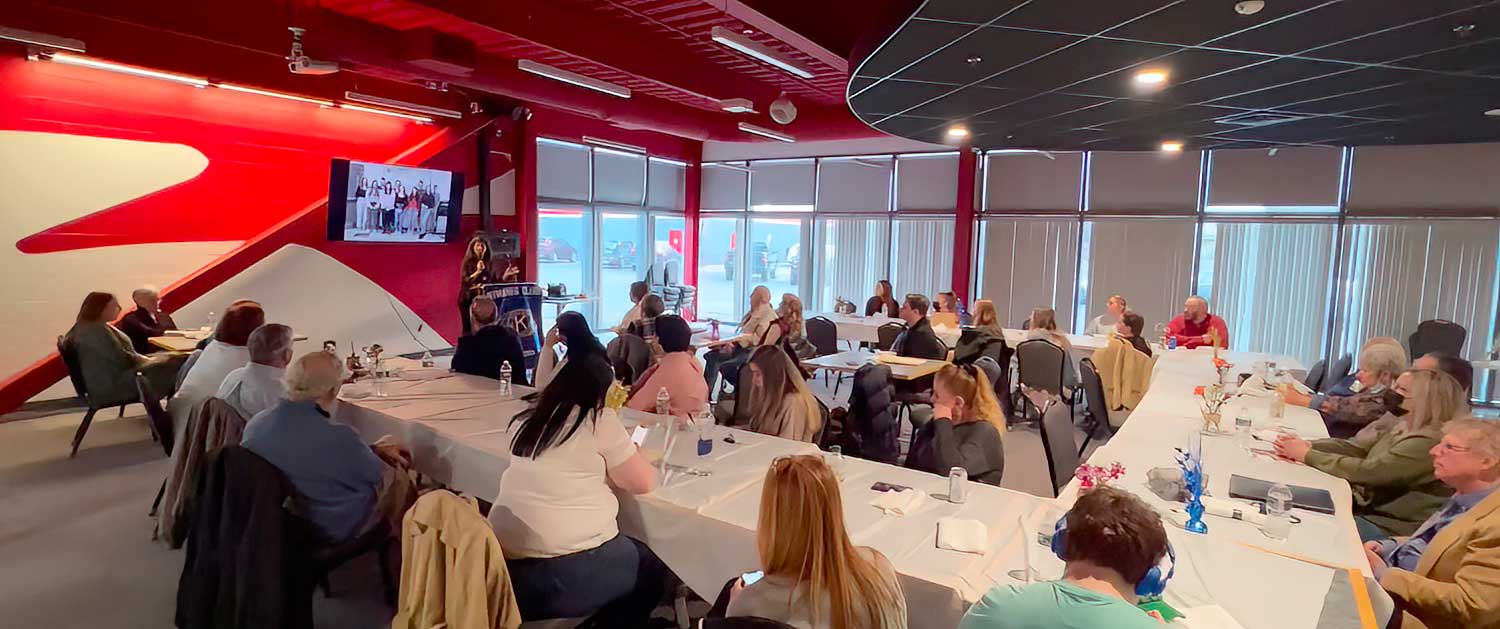 Paula Ferenc addresses the group
Tom Sica with a lighter moment
At the conclusion of the presentation, President Bill Gile was pleased to present Paula and Tom with a donation from the Laconia Kiwanis Club to the Belknap House.
L to R: President Bill Gile with Paula Ferenc and Tom Sica
P
ho
to by W. Stephen Loughlin

President Bill adjourned the meeting at 7:32 pm.
A SIGN OF APPRECIATION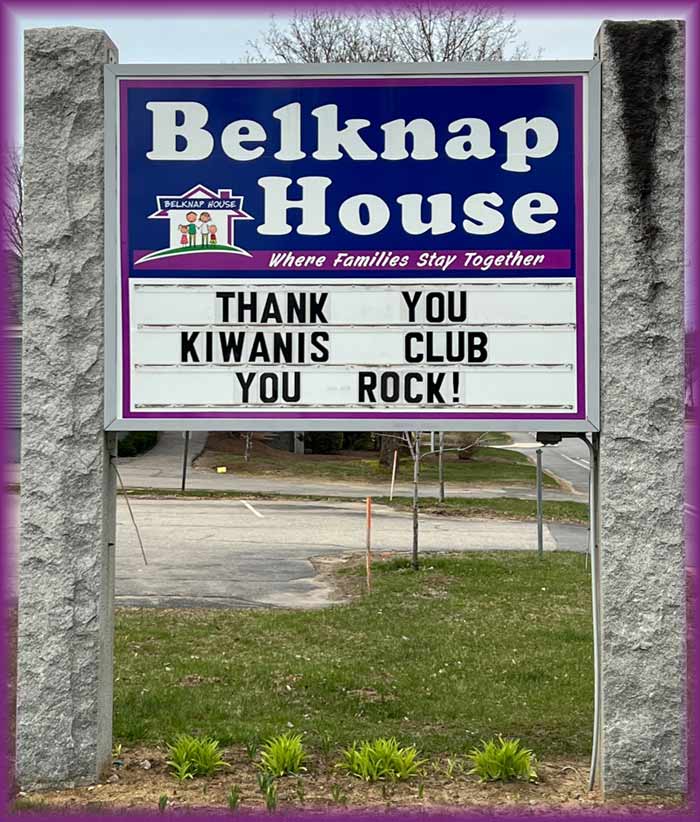 P
ho
to by W. Stephen Loughlin
A SPECIAL THANK YOU TO….

...David Henrick and the 405 Pub & Grill for donating the entire meal inclusive of plates, utensils and napkins. The meal included a full tray of chicken, broccoli Alfredo on pasta, a full tray of meatball on pasta, a full tray of chicken tenders, a half tray of mac n cheese & garlic bread and a half tray of salad with ranch dressing.

...Calise Houle and the Happy Cow Ice Cream Shop for donating the ice cream that was enjoyed at our dinner AND for the $10 gift cards that were presented to our senior Key Club members.
...Zach Dea for preparing and overseeing the Power Point presentation honoring the LHS Key Club. The slides, which ran during our dinner meeting at the Huot Center, are available for viewing (in a PDF format) by "clicking" here. (Note: Download of the document may take up to 60 seconds.)
HIGHLIGHTS OF EARTH DAY PARK CLEAN-UP

On Saturday, May 16th, members of the Laconia High School Key Club and


the Laconia Kiwanis Club along with family and friends participated in a pre-Earth Day cleanup of Tardif Park.

Key Club Volunteers:

L to R: Katie Westcott, Gloria Lodiong, Ella Muller, and Hannah Lowell

Key Club Motto

Community Service with a Smile

Group Effort

Working Hard

Monkeying Around

L to R: Abbie Horton and Betty Ballantyne

L to R: Bill Gile and Zach Dea

L to R: Nancy Nicholas (Bill Gile's sister), Abbie and Emma Horton (Meredith's daughters), Meredith Michaud,

Betty Ballantyne, Corrine Parent, Kara Stanley, Katie Westcott, Ella Muller, Bill Gile, Hannah Lowell, and Gloria Lodiong

(Absent from group picture: Zach and Alex Dea)

Above p

ho

tos by W. Stephen Loughlin
THANK YOU:
Many thanks to Joe Adrignola, Betty Ballantyne, Phil Bonafide, Zach Dea, Bill Gile, Ella Muller, and Brian Winslow for their assistance with this bulletin.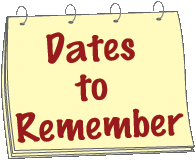 Tuesday - May 3rd - Venue: ZOOM MEETING
6:00 pm - Board of Directors Meeting
Saturday - May 14th: Venue: Laconia Middle School Parking Lot, 150 McGrath St., Laconia
Time: 9:30 am - 12:30 - Bicycle Safety Rodeo
Tuesday - May 24th: Venue: The Belknap Mill - Downtown Laconia
6:00 pm - General Meeting - Larry Frates will be our Guest Speaker

WANT MAIL?
If you are not on the Kiwanis Bulletin e-mail list (and would like to be) please give Steve Loughlin your e-mail address. Also, if you are reading this bulletin and are not presently on the mailing list (and would like to be), "click" here.


"Click" here to get back to the top of the page.
"CLICK" ON ANY GRAPHIC BELOW TO VISIT THE HOME PAGE OUR FINE PATRONS.