WS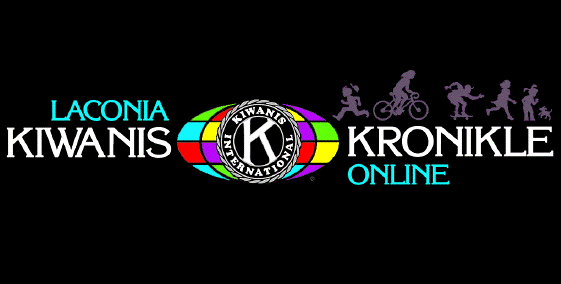 News That Concerns Kiwanians and Their Families
BOARD MEETING
AND OTHER KIWANIS NEWS
On May 5th we held a Board meeting on line using Zoom Video Communications. In attendance were: President Meredith Michaud, Betty Ballantyne, Phil Bonafide Bill Gile, Steve Loughlin, Kara Stanley and John Walker. Not in attendance was Scott Laurent.
The Laconia Kiwanis Club Board of Directors continue to maintain social distancing when holding their monthly meetings. However, in addition to maintaining physical distancing, the picture below indicates the Board members have distanced themselves in time.
BOARD MEMBERS PARTICIPATING IN OUR ZOOM MEETING:


"Click" on the above picture to see the board members as they appear today.
Design by W. Stephen Loughlin

President Meredith Michaud opened the meeting and welcomed the Board members.
TREASURES' REPORT:
Kara Stanley made a brief treasurers' report and showed the Board the current balances in the operating account and charity account.
THANK YOU, KIWANIS:
We received three thank you letters from recent contributions to community organizations. To read those letters, "click" on the name of the organization below:
• Boys & Girls Club
• Got Lunch! Laconia
• Special Olympics New Hampshire

DONATIONS:
The Board voted to make the following donations:
• $100 donation to the Kiwanis Children's Fund
• $250 donation to the Kiwanis Foundation of New England which will used to benefit the Kiwanis Pediatric Trauma Institute at Tufts Medical Center in Boston

OTHER ITEMS DISCUSSED:
Steve Loughlin advised the Board of the names of scholarship recipients that will be awarded to current and past high school graduates through the Lakes Region Scholarship Foundation. The names of this year's recipients as well as pertinent information on them will be included in next month's bulletin.
Meredith reported that Zack Day, a local gentleman who participated in Connect at Patrick's last month, has expressed interest in making a donation to our Club and that his employer will match. Meredith will maintain contact with him.
The possibility of taking a video of Got Lunch! Laconia in action and posting it on Facebook was discussed. No action was taken at this time.
John Walker has contacted Kathy Calvin regarding a Virtual Kiwanis KARES. Bill Gile and Betty Ballantyne will be working together to take the program forward.
Due to the Coronavirus outbreak, the following Kiwanis activities have been cancelled or postponed:
• Kiwanis KARES, scheduled for this month, was cancelled.
• Lakes Region Casino remains closed and no information regarding opening is currently available.
• Motorcycle Week, originally scheduled for June 13 - June 21 has been postponed until August 22 - August 30. The Club will reserve their usual spot on the Boardwalk but our participation will be determined at a later date based upon health conditions at that time.
Meeting adjourned at 7:10 p.m
IN OTHER NEWS...

KEY CLUB NEWS: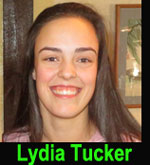 Laconia High School Key Club member, Lydia Tucker, who is now the New England and Bermuda District Governor of Key Club International, gave her first Governor's Greeting in the May issue of the District newsletter. You can read that newsletter by clicking "here."
Congratulations to the Laconia High School seniors who were recently recognized by name on the unique display in front of their school. Special recognition is extended to Key Club members: Heather Ausevich, Maci Howland, Tyler Richter and Nicole Turpin


Laconia High School as of 5/2/2020
Photo by W. Stephen Loughlin

Laconia High School as of 5/5/2020
To view a larger version of this picture,"click" here.
Photo by W. Stephen Loughlin


CONGRATULATIONS to Laconia High School Key Club members: Heather Ausevich, Maci Howland, Tyler Richter and Nicole Turpin!
Photo by W. Stephen Loughlin

REMEMBERING DICK METZ:
It is with sadness that we report the passing of former Kiwanis member, Dick Metz on May 5, 2020. Dick joined the Club in 2006 and served as president during the 2009-2010 term.
To read a celebration of Dick's life, "click" here.
The following is a pictorial tribute to past Laconia Kiwanis Club President, Dick Metz.

Managing the Monday meeting

Christine and Dick Metz with Howard and Shirley Bacon

All smiles with Roger and Pam Landry

Ringing the bell with fellow Kiwanian, Paul Cotton

Poking fun at Roger Landry as Joe Collie looks on

Take a chance on an ATV

Dick Breton and Dick Metz

Sharing a smile with Steve Loughlin

A memorable moment with Red Sox legend Johnny Pesky

Unless otherwise noted, all Dick Metz p

ho

tos by W. Stephen Loughlin
DATE OF NEXT KIWANIS MEETING:
Our next regular meeting at the Shang Hai Chinese Restaurant will be announced once restrictions are lifted so we may meet again in a group setting. Members will be advised via email and on the Laconia Kiwanis Club Facebook page.

Photo and graphic by W. Stephen Loughlin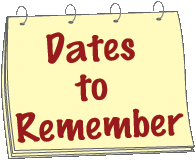 Tuesday - June 2nd -
6:00 pm - Board of Directors Meeting - MEETING TO BE HELD REMOTELY VIA ZOOM VIDEO

WANT MAIL?
If you are not on the Kiwanis Bulletin e-mail list (and would like to be) please give Steve Loughlin your e-mail address. Also, if you are reading this bulletin and are not presently on the mailing list (and would like to be), "click" here.


"Click" here to get back to the top of the page.
CLICK BELOW TO VISIT OUR FINE PATRONS