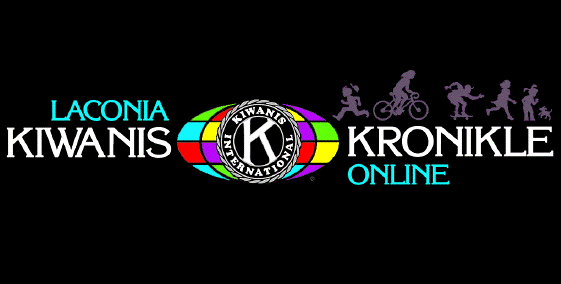 News That Concerns Kiwanians and Their Families
Venue:
405 Pub & Grill
Invocation/Pledge:
Steve Loughlin
Future Leadership:


In the absence of President John, Bill Gile conducted the meeting.
Photo by W. Stephen Loughlin

Attendance: 13
9 members, 4 guests

Guests:
Carroll Stafford, Jr. - former 44-year member of the Laconia Kiwanis Club
Sandra Stafford - spouse of Carroll
Sue Nelson – spouse of Don
Jim Nute – Guest Speaker
| | | | | | | |
| --- | --- | --- | --- | --- | --- | --- |
| | | | | | | |
| Carroll Stafford | | Sandra Stafford | | Sue Nelson | | Jim Nute |
| | | | | | | |
Welcome Back:
Don Nelson, Jim Fortier and Kathy Calvin


From The President:
Bill Gile reported on recent Board meeting noting the Board approved:
• A $250 contribution to the Lakes Region Scholarship Foundation Spelling Bee of which $150.00 will fund participation of a Key Club team and $100.00 will fund an ad in the program
• A $100 contribution to fund food supplies at the upcoming Key Club Rain Garden project at Tardif park
Bill then reported on the Rain Garden project, which took place at Tardif Park on Saturday, May 15, 2016.
NEWSPAPER STORIES ON THE RAIN GARDEN
Elections:
By unanimous vote, the following were elected effective October 1, 2016:
President: John Walker
First Vice President: Bill Gile
Second Vice President: Meredith Michaud
Treasurer: Scott Laurent (replacing Kathy Calvin)
Director: Phil Bonafide (replacing Joe Adrignola)
From The Members:
Betty announced, on May 19, Irwin Ford is sponsoring a "Drive for your School" event at Laconia High School that will pay $20 per test drive. The Key Club is one of the recipients of this event. Please support this worthwhile event.
Kiwanis Club members and friends are needed for our annual Bike Rodeo/Safety Day to be held at Opechee Park on May 21st. Help is needed for set-up and participation. The event will run from 10 am to 1.
This is the place to be this Saturday, May 21.
Photo by W. Stephen Loughlin

Food Pantry: $31 was collected
Happy Dollars:



A total of $15 was collected.
$2 from Betty Ballantyne: $1 for the efforts of the Key Club with their Rain Garden project, $1 to remind fellow Kiwanians on May 19th between 3 and 7 pm, Irwin Motors will again be presenting Drive For Your School at Laconia High School. For every test drive, the dealership will be making a $20 donation to Laconia High School of which part will go to the Laconia Key Club
$2 from Jim Fortier for being back from Florida
$3 from Steve Loughlin: $1 because he was happy to see Jim Fortier and Sue & Don Nelson back, $1 in honor of Jim Nute returning as a speaker, and $1 in honor of Carroll and Sandra Stafford coming to our meeting
$5 from Sue Nelson in honor of her grandson who is going to graduate and for being back in the Lakes Region
$1 from Bill Gile thanking everyone for the successful day with the Rain Garden project at Tardif Park
$1 from Carroll Stafford for seeing his Kiwanis friends again
$1 from Phil Bonafide because, just as he was leaving his house for tonight's Kiwanis meeting, he witnessed a truck blow up and catch fire in front of his house and, after calling 911, he was still able to make it to the Kiwanis meeting


Guest Speaker:
Steve Loughlin introduced Jim Nute, Executive Director of the Mahew Program. Steve noted that Jim has been a guest speaker of the Laconia Kiwanis Club several times in the past including 2011, 2010, 2007 and 2003.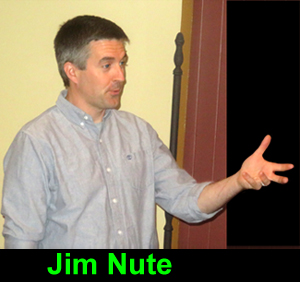 Mayhew is a non-profit program that strives to encourage the positive social, emotional, physical, and behavioral development of at-risk New Hampshire boys, so that they can become happy, successful, and contributing members of their communities.
Jim Nute has been working with the Mayhew Program since the summer of 1990. He graduated from the University of Maine with a BS in English in 1991and started working fulltime as part of the outreach staff. In 2001, after he finished his MS in counseling, he briefly left Mayhew to work as a school counselor in Rochester and Amherst. In 2003, he rejoined the Mayhew Program.
Mayhew challenges and helps at-risk New Hampshire boys to believe in themselves, work well with others, and find their best. Candidates for Mayhew are 10- and 11-year-old New Hampshire boys from low-income, single-parent families. School officials, youth counselors, and social workers typically make referrals to the program. The ideal candidate for Mayhew is a boy who will respond to the positive support of the Mayhew community; who will appreciate the opportunity to learn new skills and to share group experiences; who needs a boost of self-confidence; and who is eager to make a new start for himself.
Before beginning his involvement with Mayhew, each boy must make a commitment to try his hardest, to try everything, and to try to get along with others. Once enrolled, boys have the opportunity to be formally involved with the program for up to six years. And, thanks to the incredibly generous support of many, participation in the program is always tuition-free for the boys and their families.
For more information on the Mayhew Program, "click" here.

L to R: Carroll Stafford, Jim Nute, Steve Loughlin
Photo by Bill Gile

Meeting adjourned at 7:45 p.m.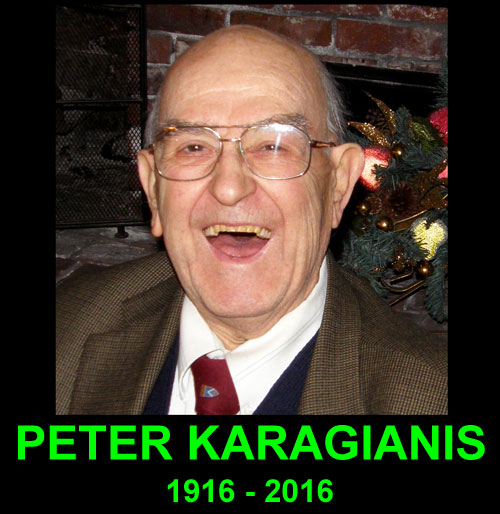 PP
It is with sadness that we report the passing of long time Kiwanian Peter Karagianis. Peter joined the Laconia Kiwanis Club in 1949 and was a member of the Club for 63 years. During that term, he served many times as a Board member as well as an advisor to the Laconia High School Key Club. For a celebration of Peter's life, "click" here.
NEWSPAPER STORIES ON PETER KARAGIANIS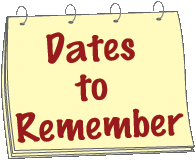 Saturday - May 21st - Venue: Opechee Park Parking Lot
Annual Bike Rodeo
Monday - May 23rd - Venue: 405 Pub & Grill - 405 Union Ave., Laconia
Club Meeting - Guest Speaker - Laconia/Belmont Fire Chief Ken Erickson - Topic: Safety Management for the upcoming Laconiafest
Monday - June 16th - Board of Directors Meeting - Irwin Motors Conference Room - 5:30 pm

Monday - June 13th - NO MEETING - members to staff Boardwalk for Bike Week

Monday - June 27th - Venue: 405 Pub & Grill - 405 Union Ave., Laconia
Club Meeting - Guest Speaker - Lt. Gov. District 6 Dan Andrews

WANT MAIL?
If you are not on the Kiwanis Bulletin e-mail list (and would like to be) please give Steve Loughlin your e-mail address. Also, if you are reading this bulletin and are not presently on the mailing list (and would like to be), "click" here.


"Click" here to get back to the top of the page.
Kiwanis Chronicle is publication of the Kiwanis Club of Laconia, P.O. Box 757, Laconia, NH 03247-0757.
We meet the second and fourth Monday at 6:15 p.m
Please call your President or Secretary about any member or family member in case of illness. Email: John Walker or Steve Loughlin

CLICK BELOW TO VISIT OUR FINE PATRONS