BWS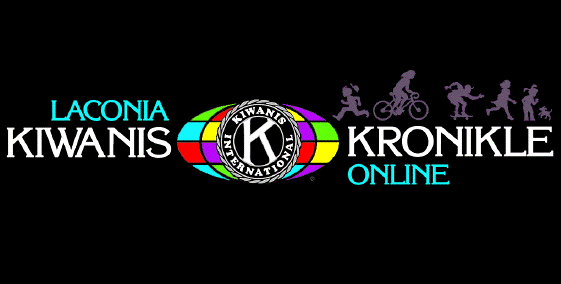 News That Concerns Kiwanians and Their Families
SPECIAL MOTORCYCLE WEEK EDITION



Date of Meeting: June 8, 2021
Venue: Rotary Park - Downtown Laconia

Attendance: 12 in attendance: 7 members, 4 guests and 1 special guest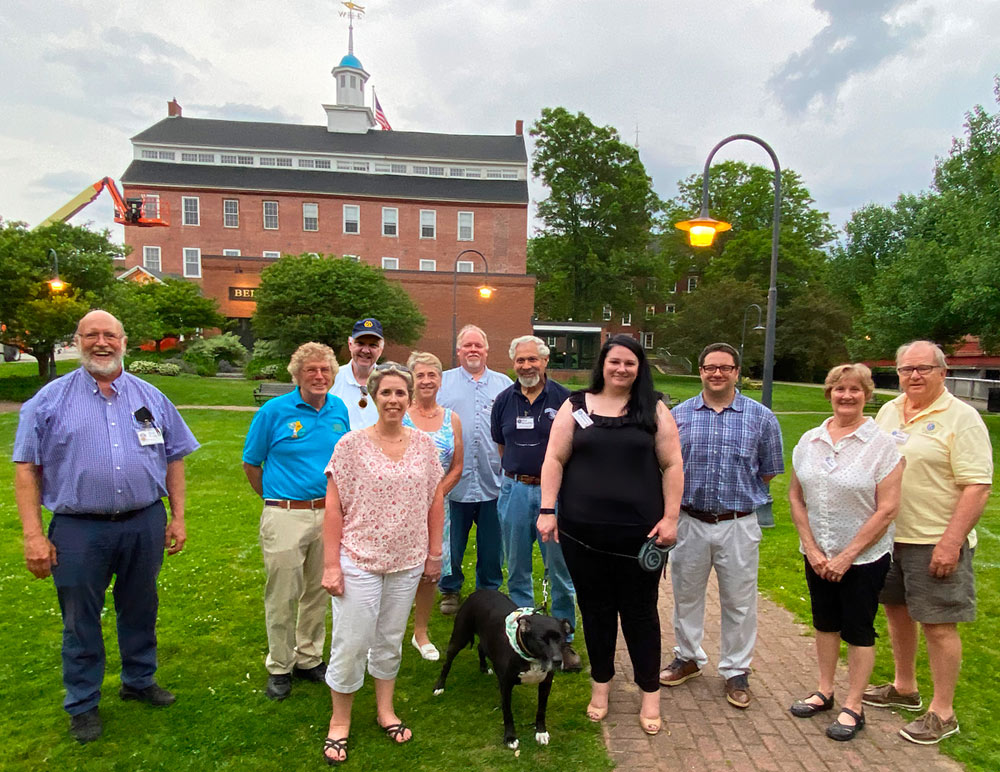 Photo by W. Stephen Loughlin with assistance from Phil Bonafide

MEMBERS AND GUESTS:
Kiwanis Members:
President Meredith Michaud
Betty Ballantyne
Phil Bonafide
Bill Gile
Steve Loughlin
Don Nelson
Brian Winslow
Guests:
Zach Dea - guest of Meredith Michaud (installed as member during meeting)
Sue Nelson – Honorary Member and spouse of Don Nelson
Tara Shore – guest of Bill Gile (installed as member during meeting)
Bob Willey – guest of Betty Ballantyne (installed as member during meeting)
Special Guest:
Lulu Michaud – guest of Meredith

A woman's best friend
Photo by W. Stephen Loughlin

WELCOME BACK!
P

ho

tos by W. Stephen Loughlin
Invocation, Pledge of Allegiance, and Patriotic Songs:
Invocation: performed by Phil Bonafide
Pledge of Allegiance: led by President Meredith
Songs: America (My Country 'Tis of Thee) and God Bless America: led by Don Nelson

Don Nelson lead the group in song.
Photo by W. Stephen Loughlin
MEMORABLE MEETING!
This month's meeting was very memorable for two reasons.  It was the first time since 1/21/20, that we met together in person AND we were happy to welcome three new members into the Laconia Kiwanis Club: ZACH DEA, TARA SHORE, and BOB WILLEY.
ZACH DEA is a graduate of Laconia High School (class of 2001) and a graduate of Rensselaer Polytechnic Institute (class of 2004) with a bachelor's degree in Computer Science. Shortly after graduating college, Zach moved to New Jersey where he was employed for several years as a computer software developer and a software architect. Zach is presently employed as a Product Director for Shadow Financial Systems (A Broadridge Company). In the summer of 2019, he moved back to Laconia where he resides with his wife, Sara, and two children.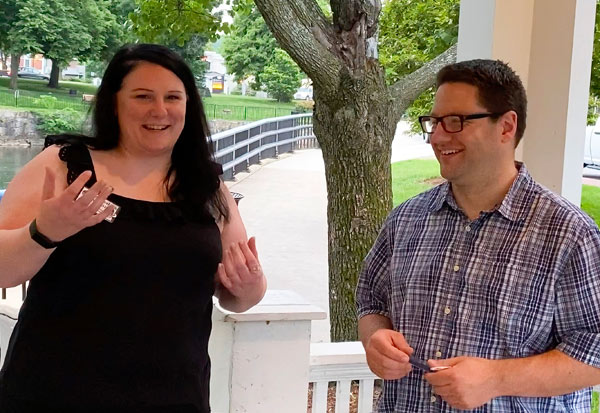 President Meredith introduces Zach Dea to the club.
P
ho
to by W. Stephen Loughlin
TARA SHORE is a from Vernon, Vermont and is a graduate of Brattleboro Union High School (class of 1988) and Quinnipiac College (class of 1992) where she majored in Business. From 2007 to 2015, Tara served as a Paraprofessional at Laconia's Woodland Heights Elementary School. Since September 2015, she has been employed as the Program & Operations Manager at the Belknap Mill. Tara resides in Laconia with her husband, Michael, and her two children.
Tara Shore with her sponsor, Bill Gile
P
ho
to by W. Stephen Loughlin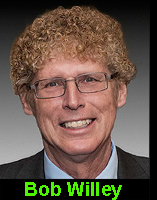 BOB WILLEY was born and raised in Scotia, New York and graduated from Scotia-Glenville High School (1972). He subsequently received an Associates Degree in Accounting from the State University of New York at Cobleskill. In 1977, he received a Bachelor of Science degree in Business Management from the State University of New York at Plattsburg. It was also at SUNY Plattsburg that he met his future wife, Sue. Bob worked for over thirty years in the Food Industry. He spent 18 years with a local meat manufacturer (Jac Pac Foods) as the Marketing and Sales Director. He also worked 12 years with a Food Broker and served as the Director of Marketing and Customer Service. He retired in 2017.
Bob joined the Hooksett Kiwanis Club in 2015 and assumed the role of Vice President for the 2016-2017 term. He served as President Elect in 2017-2018 and then as President of the club in 2018-2019. During that three-year period, the Hooksett Kiwanis Club brought in 45 new members. He presently serves as the Lt. Governor Division 6 in the Kiwanis New England & Bermuda District. Next year, he will be taking on the role of Lt. Governor for Division #5. Bob resides in Hooksett with his wife, Sue. He has two adult children and three grandchildren.
Bob Willey with his sponsor, Betty Ballantyne
P
ho
to by W. Stephen Loughlin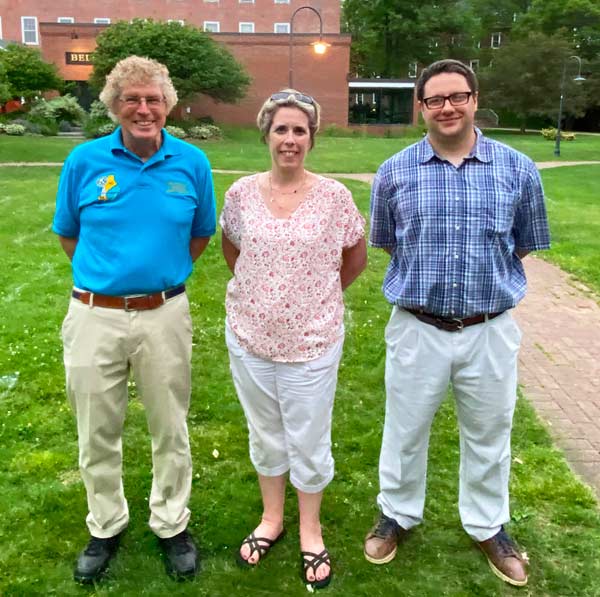 L to R: Bob Willey, Tara Shore, and Zach Dea
P
ho
to by W. Stephen Loughlin
Meeting was adjourned at 7:26 pm.
OTHER KIWANIS NEWS:
K.A.R.E.S. (Kids and Reading Equals Success)
Emily Giambastini, Pleasant Street School Library Media Specialist, reported, on June 9th, PSS hosted the last Kiwanis K.A.R.E.S. of the semester. Children were able to take home two new books to start off their summer reading.
The Kiwanis K.A.R.E.S. program, which was started by the Laconia Kiwanis Club in 2002, has been motivating local children by making reading a fun and beneficial part of everyday life.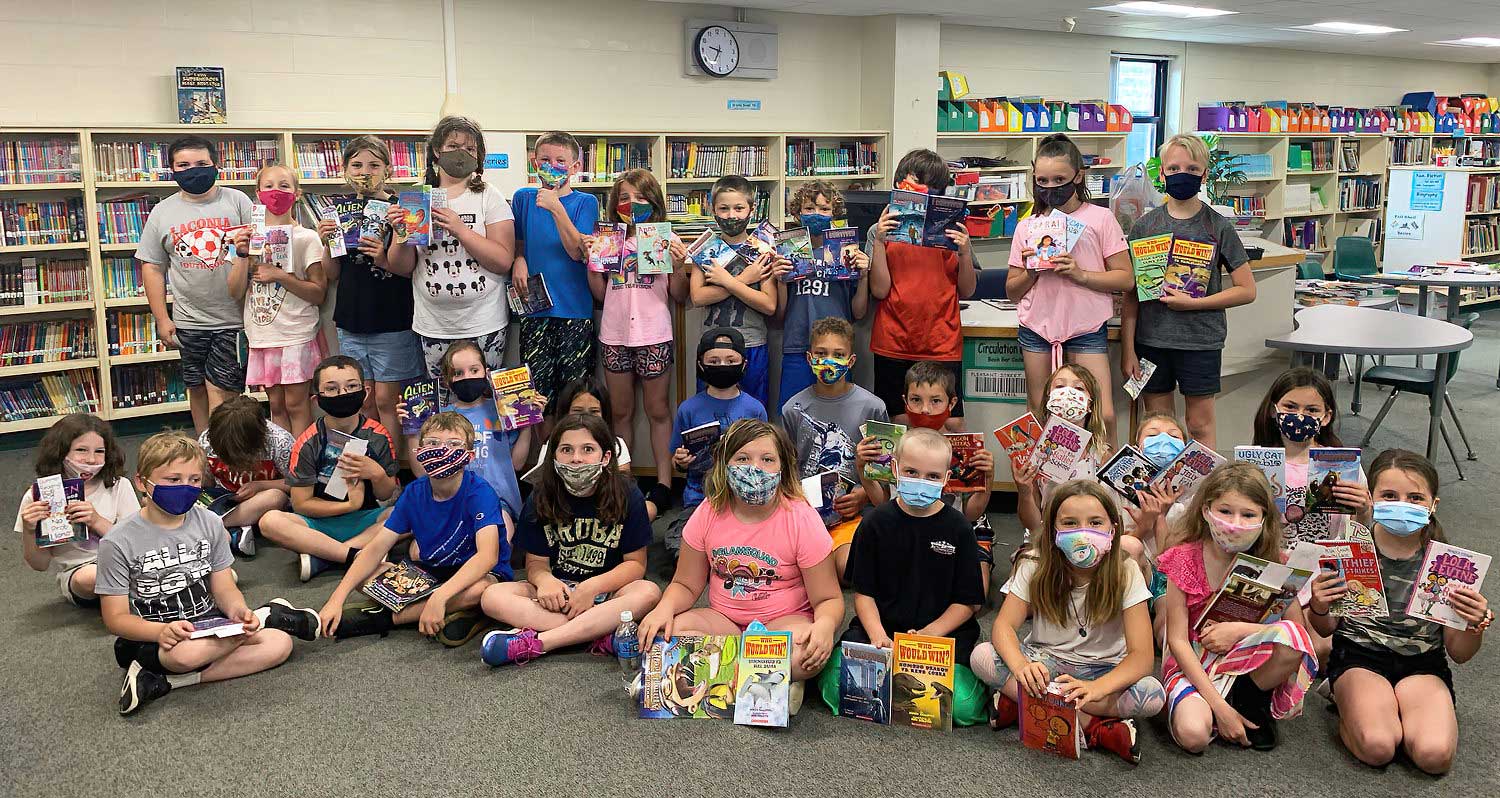 Photo by Ms. Emily Giambastini
LACONIA KIWANIS CLUB AWARDS SCHOLARSHIPS:
The Laconia Kiwanis Club, through the Lakes Region Scholarship Foundation, has been awarding scholarships for college bound seniors annually for 65 years. When Lakes Region Scholarship Foundation was founded in 1956, the Laconia Kiwanis Club was one of the original eight donors!  At that time, the Club donated a total of $200 to two recipients. In most cases, scholarships from the Laconia Kiwanis Club are awarded to active LHS Key Club members and Kiwanis related students. This year, the Laconia Kiwanis Club awarded 12 scholarships totaling $7,500.  A portion of this award was funded through the generosity of Priscilla Breton wife of the late Dick Breton, a long time Kiwanian. Recipients of this year's scholarships included current graduates Brendan Allen, Katie Allen, Aidan Eldridge, Lydia Tucker, Brian Winslow as well as seven recent graduates.  
Since the inception of the Lakes Region Scholarship Foundation in 1956, the Laconia Kiwanis Club has awarded scholarships totaling $129,475.
| | | | | |
| --- | --- | --- | --- | --- |
| | | | | |
| | | | | |
| | | | | |
| | | | | |
| | | | Rensselaer Polytechnic Institute (RPI) | |
| | | | | |
| | | | Industrial & Management Engineer | |
| | | | | $1,500 |
| | | | | |
| | | | | |
| | | | | |
| | 2021 | 2020 | | 2019 |
| | University of New Hampshire | | | Plymouth State University |
| | | | | |
| | | | | |
| | $500 | $500 | $250 | $250 |
| | | | | |
| | | | | |
| | | | | |
| | 2019 | 2019 | 2018 | 2017 |
| | | | | Plymouth State University |
| | | | | |
| | Communications and Entrepreneur | | Int'l. Relations & Public Health | |
| | $500 | $500 | $1,000 | $5$500 |
The Laconia Kiwanis Club handles the administration of the Smith Memorial Scholarship, which was established in honor of Charlie Smith. Charlie Smith was a Laconia Kiwanis Club member during the 1970's into the early 1990's.
Because of his active participation and hard work, Charlie Smith was recognized as Kiwanian of the Year in 1982 and again in 1988. Charlie was renowned and respected as an agriculturist and specialist in soils, grasses and hays. While still a student at UNH, he opened Smith's Apple Orchard in Belmont, which later became one of the area's first "pick your own" orchards. (The orchard was sold to Rob and Wende Richter in 1985.)
As a Laconia City Councilman during the 1980's, Charlie was a major proponent for upgrading the outdated cinder track at Opechee Park. The new track was named Smith Track for Charlie Smith and Erwin Smith (former Laconia track coach) "in honor of their years of service and dedication to youth."
Since its inception in 1997, the Charles M. Smith – Kiwanis Club of Laconia Award has awarded scholarships totaling $17,000 which includes scholarships to this year's recipients - Nick Arenstam and Noah Mousseau.
| | | |
| --- | --- | --- |
| | | |
| | | |
| | | |
| | | |
| | Plymouth State University | |
| | | |
| | | |
| | | |
KEY CLUB NEWS:
The Laconia Kiwanis Club is proud to applaud former LHS Key Club President Aidan Eldridge for his outstanding service in designing adaptive features of a kiddie car to assist a special needs student at Laconia's Elm Street School. Details of Aidan's service were highlighted on the front page of the 6/24/21 edition of The Laconia Daily Sun. To read that story, "click" here.
C
"CLICK" ON ANY OF THE PICTURES BELOW TO VIEW A LARGER PICTURE

Kathy Clavin with Hooksett Kiwanis Club members:
David Dickson (Secretary) and Judy Barrett (incoming District Secretary)

President Meredith Michaud with Phil Bonafide

Kathy Calvin and Vice President Bill Gile

Betty Ballantyne, Ray Chambers and Steve Loughlin

Above p

ho

to by Phil Bonafide

Happy customer with Meredith Michaud and her daughter, Emma

Ray Chambers made this woman smile

Betty Ballantyne with a happy customer

Betty Ballantyne with two happy customers

Betty Ballantyne with three happy customers

Above p

ho

to by Phil Bonafide

Meredith Michaud and Emma

Above p

ho

to by Kara Stanley

A biker with Moe the Dog and Monty the Python

Steve Loughlin with Monty the Python

Above p

ho

to by Betty Ballantyne

SHARING A SMILE WITH MOTORCYCLE WEEK ASSOCIATION DIRECTORS

Charlie St. Clair (Motorcycle Week Association Executive Director) and Betty Ballantyne

Steve Loughlin with Jennifer Anderson (Motorcycle Week Association Deputy Director)

)

Above p

ho

to by Kathy Calvin

Patrol Officers: Evan Shaheen, Tyler Rouse, B Hinton, Kira Goodheart and Karlyn Brown

LPD Sergeants Robert Sedgley and Michelle Cardinal with Betty Ballantyne

UNH (and part-time LPD) Police office Don Kimtis enjoys a moment with Betty Ballantyne and Ray Chambers

All Bike Week p

ho

tos by W. Stephen Loughlin except where noted
THANK YOU:
Many thanks to Betty Ballantyne, Phil Bonafide, Zach Dea, Bill Gile, Emily Giambastini, Meredith Michaud,Tara Shore and Bob Willey for their assistance with this bulletin.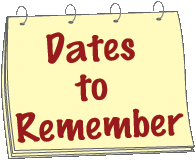 Tuesday - July 13th Venue: Fratello's Restaurant in Lakeport
6:00 pm - Board of Directors Meeting
THERE WILL BE NO REGULAR MEETING IN JULY


WANT MAIL?
If you are not on the Kiwanis Bulletin e-mail list (and would like to be) please give Steve Loughlin your e-mail address. Also, if you are reading this bulletin and are not presently on the mailing list (and would like to be), "click" here.


"Click" here to get back to the top of the page.
"CLICK" ON ANY GRAPHIC BELOW TO VISIT THE HOME PAGE OUR FINE PATRONS.