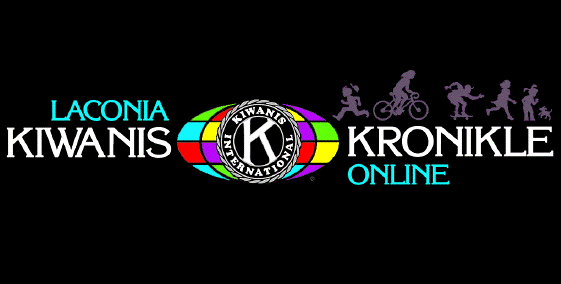 News That Concerns Kiwanians and Their Families
Attendance:
18

Invocation:
Adam Cote
Pinch Hitter:
VP Roger Landry led the meeting in the absence of Pres. Mike Marsh
Guests:
John Walker - incoming member
Tim Goossens- guest speaker


| | | |
| --- | --- | --- |
| | | |
| John Walker | | Tim Goossens |

Many THANK YOU's acknowledged by VP Roger:
Roger took a moment to thank all of those individuals who were involved in helping with the Bike Week raffle. Despite some weather issues, we successfully held our spot on the boardwalk for another year.  Roger reports that the first place winner ($1000 Heritage Harley Davidson Gift Certificate) was Charmaine Wyatt of Belmont. The second place winner ($500 Gift Basket from Heritage Harley Davidson) was Kathy Hutchins. Both winners purchased their tickets on Sunday, June 19th. For a pictorial summary of Bike Week, scroll halfway down the page or "click" here.


Thanks, Kiwanis
The Laconia Kiwanis Club received a thank you from Jim Nute of the Mayhew Program, and a thank you from Marilyn Johnson (Kiwanis KARES teacher). To read each thank you, "click" on the respective icon below. Once open, "click" on the picture a second time to make it large enough to read.
We're invited:
Members of the Kiwanis Club are invited to a Creative Collaboration between the Circle Program and the Women's Caucus for Art - New Hampshire Chapter.
Place: The Studio 84 Union Ave (factory building), 2nd floor, Laconia
Date: July 7, 2011
Refreshments Served
For more information email: info@circleprogram.org
Update on Howard Bacon:
Roger Webster gave a quick update on Howard Bacon. If you would like to visit Howard he lives at Taylor Community at 27 Kinsmen Drive.
Update on Leo Sasserville:
Dick Breton updated the club on Leo Sasserville and informed the club that Leo's son recently passed away unexpectedly.

Meet our newest member: John Walker!

John Walker is welcomed by Brian Winslow (left) and Joe Adrignola (right).
President Elect Roger Landry, Immediate Past President Brian Winslow and Past President and current Treasurer Joe Adrignola inducted new member John Walker.  John Walker is a retired navy Reserve Captain and a retired American Airlines Pilot.  John lives in Laconia with his wife Muff and is very actively volunteering for the WOW trail and Central New Hampshire VNA & Hospice. 
WELCOME John !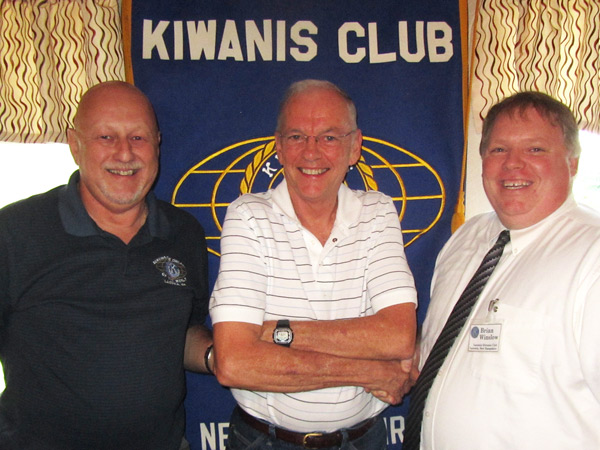 Roger and Brian give John Walker the straight jacket handshake.
Photo by W. Stephen Loughlin
50 50:    
$22 to John Walker

John Walker demonstrates beginners luck.
Photo by W. Stephen Loughlin

Happy Dollars:


$2 from winner John Walker for being at the meeting tonight.
$1 from Brian Winslow because he now has a working bathroom at his camp in Bethel, ME


Guest Speaker: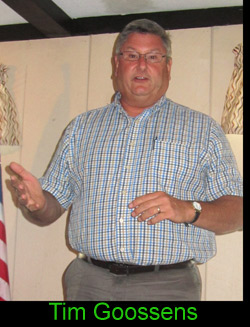 Betty Ballantyne introduced our guest speaker, Timothy Goossens, Director of Food Service from the Laconia School District.
Tim graduated from UNH in 1983 with a degree in Food Service Management.  Currently, Tim oversees a budget of $1.1 million and feeds almost 2,500 students every day in Laconia (five schools plus Holy Trinity).

Currently about 59% of students in the Laconia School District qualify for free or reduced lunch placing Laconia in the top 20% in the state of NH.  Tim stated that he makes 114,000 breakfasts, over 200,000 lunches and 22,000 after school snacks every year.  This doesn't include the "Free Fruit and Vegetable" program at elementary schools.
Laconia School District takes advantage of the national School Lunch Program which will reimburse the district $2.72 for every free meal that is awarded.  To get this reimbursement the school must offer five elements in each lunch: 2 oz. of meat, ¾ cub of fruit, ¾ cup of vegetable, 8 oz. of milk and eight servings of bread/week.  Laconia is just one of three districts in New England to exceed these standards.
You can read about the Lunch Program news article that appeared in the Laconia Daily Sun on 1.3.11 by "clicking" here.

Tim Goossens and Betty Ballantyne
Photo by W. Stephen Loughlin
"CLICK" on the pictures below to see a larger picture

Jack and Joe look for a sale.

Betty Ballantyne draws a crowd

Charlie St. Clair and Jennifer Anderson

Erica Cross, Key Club President (2008-09) with Charlie and Jennifer

Officer Don Kimtis draws the wining tickets

Officer Don Kimtis with second place winer, Kathy Hutchins

To return to Many THANK YOU's acknowledged by VP Roger, "click" here.
Tonight's meeting was adjourned at 7:25 pm.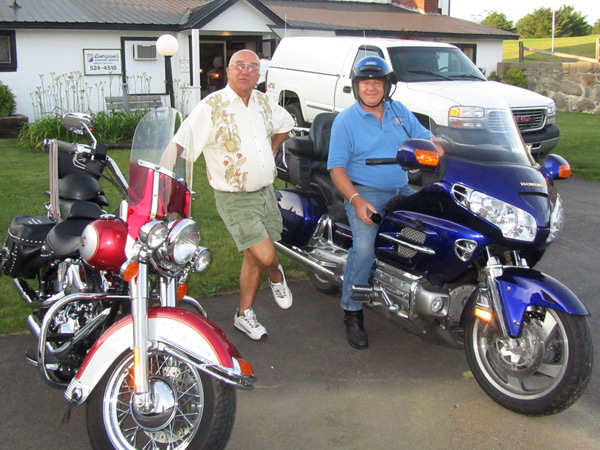 Big Boys and their Big Toys
Photo by W. Stephen Loughlin
NEWSWORTHY:

Kiwanis makes $1,000 donation to the 4th of July Committee:
Jim Fortier accepts our donation on behalf of the 4th of July Committee.
Photo by W. Stephen Loughlin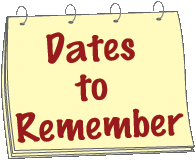 Monday July 11th
Club Meeting - Michele Andrews- Gilford High School Robotics Team
Monday July 25th
Club Meeting - TBA


"Click" here to get back to the top of the page.
Kiwanis Kronikle is publication of the Kiwanis Club of Laconia, P.O. Box 757, Laconia, NH 03247-0757.
We meet the second and fourth Monday at 6:15 p.m. at the Pheasant Ridge Country Club, Country Club Road, Gilford
Please call your President or Secretary about any member or family member in case of illness. Email: Joe Collie or Steve Loughlin

CLICK BELOW TO VISIT OUR FINE PATRONS