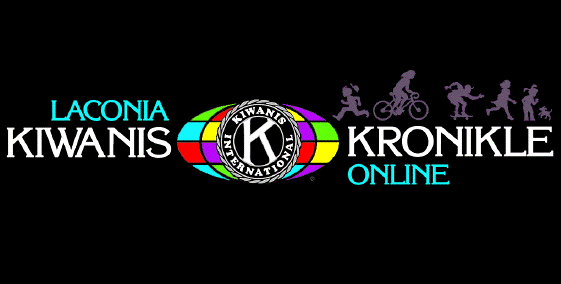 News That Concerns Kiwanians and Their Families
Attendance:
24

Invocation:
Warren Mitchell
Pinch Hitter:
VP Roger Landry led the meeting in the absence of Pres. Mike Marsh
Guests:
From the Gilford FIRST Robotics team:
Emily Arnold - team member
Evan Andrews - senior team member
Chris Drever - mentor
Mike Andrews - lead mentor


| | | | | | | |
| --- | --- | --- | --- | --- | --- | --- |
| | | | | | | |
| | | | | | | |
News from VP Landry:
Roger let the club know that there is no program scheduled for the July 25th meeting, if anyone has any ideas please speak up. 

Update:
VP Roger reported we received a thank you note from the Got Lunch! program. To read that thank you, "click" here.

John Walker, our newest member, reports the Got Lunch! program, now in its 4th week, is running smoothly thanks to generous donors and volunteers.  They have fed over 4,000 lunches so far this summer.
Fourth of July Report:
Jim Fortier gave an update on how well the July 4th celebration went this year.  The organizers are very pleased estimating that between 8 and 10 thousand people attend the fireworks.  Joe Adrignola reported that the parade was great and that the Kiwanis Club was mentioned in a couple of follow-up newspaper articles.
On the Road in August:
Dick Breton lets the club know that the August 8th meeting will be at the Laconia Water Works on Stark Street. A sign-up sheet was passed around for those planning to attend. That sheet will also be available at our next meeting. As of Monday night, 13 members have already signed up.
Lakes Region Scholarship:

Steve Loughlin gave a report on the recipients of scholarships funded by the Laconia Kiwanis Club. He noted that applicants given priority are students that participated in Key Club or are children on Kiwanis members. The following received $500 scholarships:
| | | | | |
| --- | --- | --- | --- | --- |
| | | | Status | Major |
| Erica Cross | | | Junior | Nursing |
| Vincent Denaris | | | Fr | Criminal Justice |
| Simone Henderson | | | Soph | Educ. Early Childhood |
| Meghan Hubbard | | | Fr | Educ. Spanish |
| Benjamin Perkins | | | Sr | Educ. History |
Steve also reported that the Kiwanis Club received a thank you card from Benjamin Perkins. To read that thank you, "click" here.
50 50:    
$28 to Mike Andrews

Geeks Rule!
Photo by W. Stephen Loughlin

Happy Dollars:


$1 from Brian Winslow because he now has a working shower at the camp in Bethel…next comes hot water.
$2 from John Walker…one because he has already lost his K-Pin but Sergeant at Arms Larry Murphy didn't fine him and the other as a down payment for a new pin
Free Meal:    
Betty Ballantyne
Food Pantry:    
$58
Guest Speakers: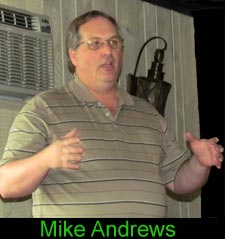 Roger Landry introduced our guest speakers from the Gilford FIRST
Robotics Team: Mike Andrews, Chris Drever, Emily Arnold and Evan Andrews.

Dean Kamen is an inventor, entrepreneur, and tireless advocate for science and technology. His passion and determination to help young people discover the excitement and rewards of science and technology are the cornerstones of FIRST (For Inspiration and Recognition of Science and Technology).

Chris explained to the club that FIRST was founded in 1989 to inspire young people's interest and participation in science and technology. Based in Manchester, NH, the 501 (c) (3) not-for-profit public charity designs accessible, innovative programs that motivate young people to pursue education and career opportunities in science, technology, engineering, and math, while building self-confidence, knowledge, and life skills.
 
Emily then described how the Robotics Team and the competitions have had a positive impact on her life.  She feels more confident and comfortable expressing her ideas and speaking in public, she feels that she is much more determined and focused and now has been exposed to many other individuals and friends than if she had not participated.
The club watched a video of a robotics competition at the Verizon Center in Manchester.  Mike explained that there are 42 regional competitions and the Manchester one is one of the more prestigious ones.

The FIRST Robotics Club receives funding from the Town of Gilford and they also fundraiser to cover their costs.  Currently, they are selling LED light bulbs and using the profits to fund their activities.  Evan explained that the light bulbs gave of 450 lumens of brightness and used 7 watts of energy.  They cost $19.95 each but only cost about $0.84/year to operated. The money saved will pay for the light bulb in only 8 months and they last up to 9 years.  They also contain no lead, no mercury and there are no special disposal requirements.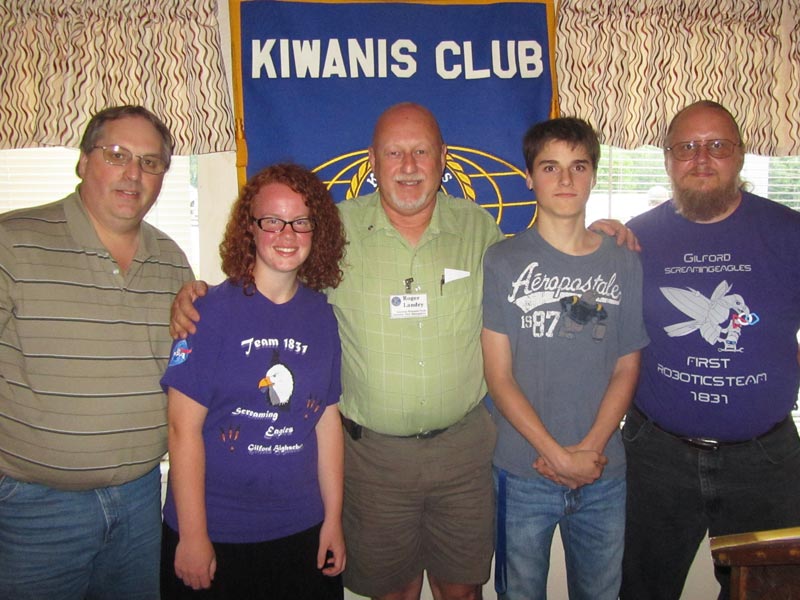 An Egghead surrounded by the Brain Trust
Photo by W. Stephen Loughlin
Tonight's meeting was adjourned at 7:35 pm.
IN THE NEWS: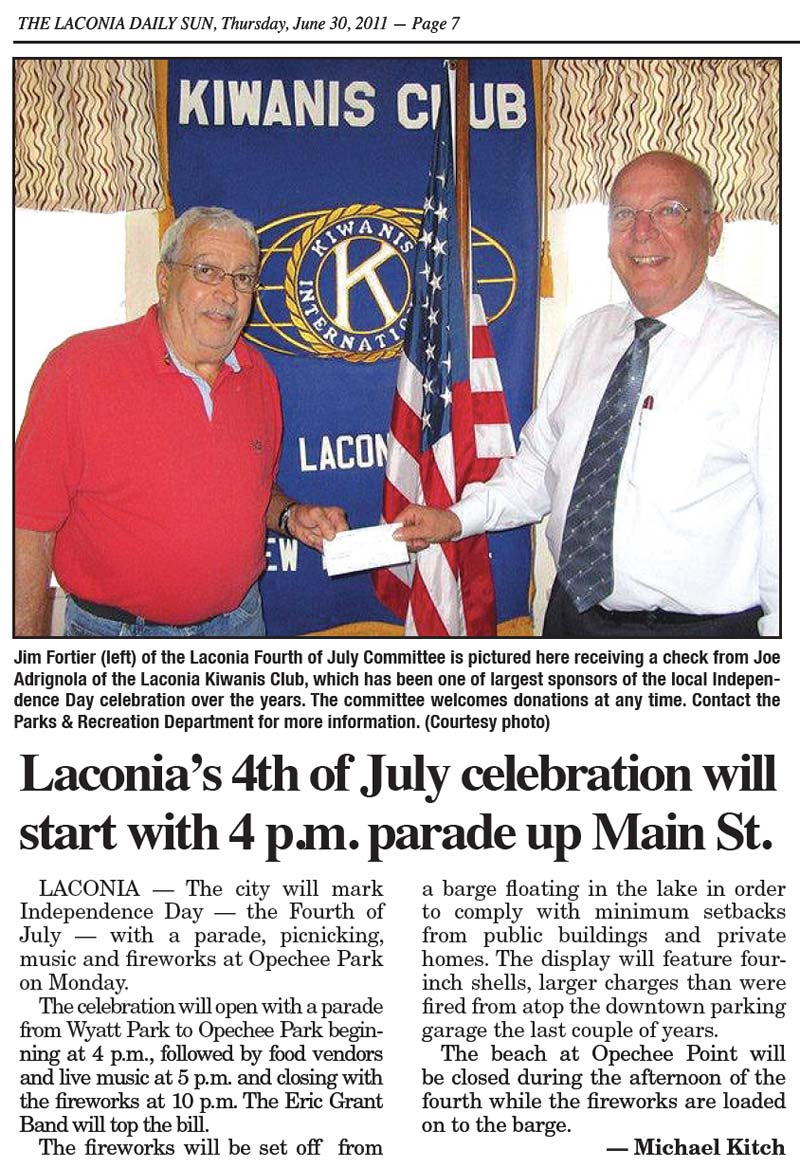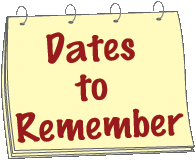 Monday July 25th
Club Meeting - Annie Forts - Lakes Region "Goodwill Ambassador" - UP Syndrome

Monday August 8th
Club Meeting - We meet at the Laconia Water Works on Stark Street (off Union Ave.)


"Click" here to get back to the top of the page.
Kiwanis Kronikle is publication of the Kiwanis Club of Laconia, P.O. Box 757, Laconia, NH 03247-0757.
We meet the second and fourth Monday at 6:15 p.m. at the Pheasant Ridge Country Club, Country Club Road, Gilford
Please call your President or Secretary about any member or family member in case of illness. Email: Joe Collie or Steve Loughlin

CLICK BELOW TO VISIT OUR FINE PATRONS