WS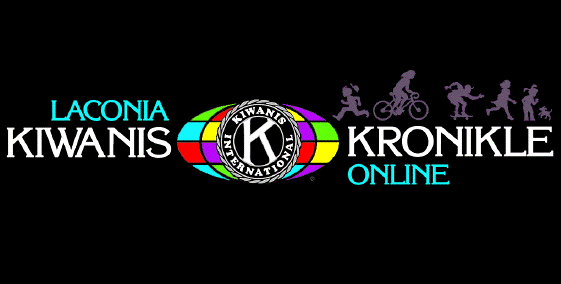 News That Concerns Kiwanians and Their Families
GENERAL MEETING FOLLOWED BY A BOARD MEETING

On July 14th, we held a General meeting and a Board meeting on line using Zoom Video Communications.
Members in attendance were Betty Ballantyne (joined the meeting at 6:45 PM), Phil Bonafide, Bill Gile, Muff Kruse, Steve Loughlin, Kara Stanley and John Walker. Not in attendance were President Meredith Michaud and Scott Laurent. In President Meredith's absence, Bill Gile led the meeting.
We were pleased to welcome guests Paula Gile, and Tara Shore to a pre-board meeting social which included a discussion of Kiwanis Club and Key Club current events.
BOARD MEMBERS PARTICIPATING IN OUR ZOOM MEETING:

Pictures
by W. Stephen Loughlin
THANK YOU, KIWANIS:
Steve Loughlin reported we recently received thank you cards from students who received scholarships from the Laconia Kiwanis Club. To read each thank you, "click" on the respective cards below.
| | | | |
| --- | --- | --- | --- |
| | | | |
| | | | |
We also received a thank you card from a student who received a Smith Memorial scholarship, established in honor of Kiwanian Charlie Smith, which is handled by the Laconia Kiwanis Club. To read that thank you, "click" on the card below.
Thank you notes were also received for donations the Laconia Kiwanis Club made to various organizations. To read each thank you, "click" on the name of the respective organization below:
GOT LUNCH! LACONIA
Kiwanis Foundation of New England
Kiwanis Children's Fund
Lakes Region Scholarship Foundation
REMEMBERING JIM FORTIER:
The Kiwanis Club received donations in various amounts in honor of long-time Laconia Kiwanis Club member Jim Fortier who passed away on May 20, 2020.  The donations, which will be used to support Laconia Kiwanis charities, were made by: Michael Long (of Plymouth), Betty O'Donnell (of Laconia) and Martha Perry (of New Hampton).
KEY CLUB NEWS:
Laconia High School Key Club member, Lydia Tucker, has been very busy in her new position as District Governor of the New England and Bermuda District of Key Club International. Lydia reported the District board had a virtual board meeting on July 15th and the board is planning to continue virtual meetings for the next few months. Lydia attended a virtual International Convention called "Summer Leadership Conference" which was held July 1 through July 3. Additionally, on July 16th, she attended the "Thirst Project Legacy Summit" online.
Locally, LHS Key Club President, Adidan Eldridge reports the Key Club is in the preliminary stage of planning a car wash to be held in August with the bulk of the proceeds to be donated to Got Lunch! Laconia.
The Laconia High School Key Club is the second oldest Key Club in the New England & Bermuda District. (It is second only to the Lewiston High School Key Club of Lewiston, Maine - charted in 1946).
The LHS Key Club, which was sponsored by the Laconia Kiwanis Club, was chartered November 23, 1948. Today there are 175 active Key Clubs in the District.
Holding leadership positions for the 1948-49 term were Angus Ross, president; Robert McGrath, vice president; Charles Morrison, secretary-treasurer; William Beauchaine, Richard Picard, and Thomas Mooney, directors; Eddie Cantin, chairman of projects; Douglas Hounsell, program chairman; Rodney Munsey, chairman of publicity; and Loren Percy, director of vocational activities. The first project tackled by the club was the handling of basketball programs.
MEET THE MEMBERS OF THE FIRST LACONIA HIGH SCHOOL KEY CLUB
"Click" on the picture below to view a larger picture.

First Row: Thomas Mooney, William Beauchaine, Angus Ross, Robert McGrath, Charles Morrison, Richard Picard.
Second Row: Raymond Smith, Donald Hamel, Henry Clow, Richard Lacasse, Douglas Hounsell, William Huggins, Raymond Hamel, Arthur Carrier, John Clarke.
Third Row: Sheldon Dow, Rodney Munsey, Peter Nelson, Arthur Saltmarsh, Bernard O'Brien, Lewis Aldrich, Bernard Smith, Clifford Miller, Donald Woodworth.
Fourth Row: James Dow, Edward Hodges, Irving Gozonsky, Eddie Cantin, Gordon Gifford, Thomas Crowther, George Sobliros, Loran Percy, Kenneth MacIver.
Photo by Achber Studios and copied from the 1949 Laconia High School Yearbook
Many thanks to Lydia Tucker (LHS Key Club member & New England and Bermuda District Governor of Key Club International) and Aidan Eldridge (LHS Key Club President) for their assistance with this report.
BOARD OF DIRECTORS MEETING
When the general meeting concluded, at about 6:45, our guests said goodbye and a Board of Directors meeting was convened. At about this time, board member Betty Ballantyne joined the meeting.
TREASURES' REPORT:
Due to our meeting being held one day prior to the tax-filing deadline, a formal Treasurer's Report was dispensed with to give Kara a break. There was little or no financial movement in the past month as well.
Due to the Coronavirus outbreak, the following Kiwanis activities have been cancelled, postponed or modified:
Bike Week has been postponed until August 22-30. A decision was made to not participate as a Club this year due to Covid-19 concerns pending a decision by the City that we be able to retain our spot on the Boardwalk. Subsequent to this meeting Nancy Brown of the City Manager's office confirmed we would be able to retain our space. Phil and Betty reported that they will make up a sign Laconia Kiwanis Will See You Here, Next Year, and place it on our spot.
Additional Board discussion centered on the Kiwanian of the Year award. It was decided not to have a Kiwanian of the Year in 2020, due to our limited activity this year.
There will be no August general membership meeting . We will keep the members posted as to the date when we will resume regular meetings at the Shang Hai Chinese Restaurant.
The meeting adjourned at 7:27 p.m.
Can You Find The Oldie But Goodie In This Picture?
Veteran Kiwanian, Phil Bonafide, has entered his 1966 Pontiac GTO convertible in the "Muscle Car" category of the of the Lakes Region Rotary VIRTUAL 2020 Car Show. Please support the Lakes Region Rotary, and vote (by 4 pm on August 1st) on your favorite car by "clicking" here: https://www.lakesregionrotary.org/carshow/car-show/

Phil Bonafide proudly stands next to his 1966 Pontiac GTO convertible at the 2019 Laconia Rotary Car Show.
Photo by W. Stephen Loughlin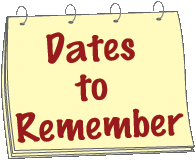 Tuesday - August 4th -
6:00 pm - Board of Directors Meeting - MEETING TO BE HELD REMOTELY VIA ZOOM VIDEO - all members invited to attend
NOTE: In order to get access to a ZOOM meeting, you will need the Zoom Application.
To get access to the Zoom App, "click" here.
For assistance with the ZOOM meeting, feel free to contact Kara Stanley at 603-520-3233.
Meeting ID# 603-520-3233 Password: 03246

WANT MAIL?
If you are not on the Kiwanis Bulletin e-mail list (and would like to be) please give Steve Loughlin your e-mail address. Also, if you are reading this bulletin and are not presently on the mailing list (and would like to be), "click" here.


"Click" here to get back to the top of the page.
CLICK BELOW TO VISIT OUR FINE PATRONS