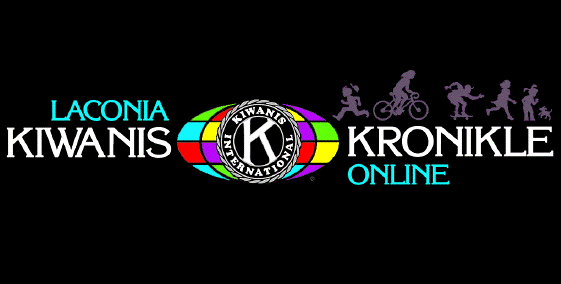 News That Concerns Kiwanians and Their Families
Venue: 405 Pub & Grill

Invocation: Phil Bonafide
Attendance: 8 members, 1 honorary member, and 1 guest

Guests:
Jim Fortier - Honorary Member
Arlene Fortier - wife of Jim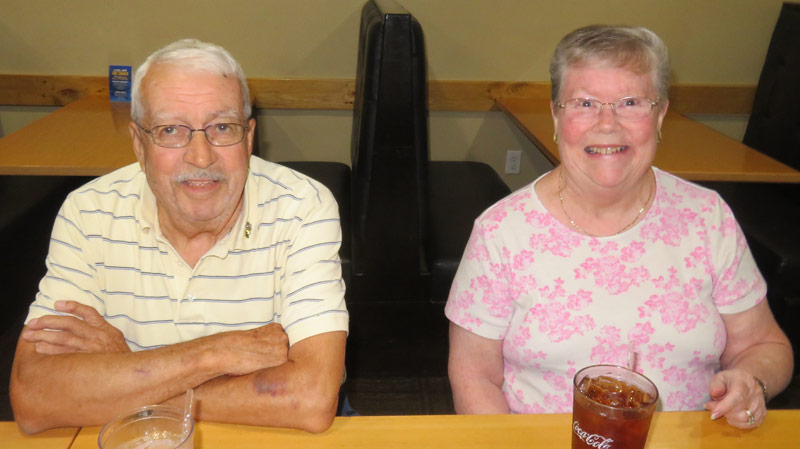 Jim and Arlene Fortier
Photo by W. Stephen Loughlin
THANK YOU KIWANIS:
President Meredith reported the Laconia Kiwanis Club received several thank you cards and letters for our donations from various recipients.
"Click" on their names below to read their messages.
Camp Spaulding - Child and Family Services
Got Lunch! Laconia
Kiwanis Foundation of New England
Laconia- Winnisquam Wolf Pack
Laconia Middle School Project Extra Extended Learning Team

Lakes Region Scholarship Foundation Recipients:
Annie Dionne
Mikayla Minor – Charlie Smith Award
HELP WANTED:
President Meredith reported the Club has been approached by "Celebrate Laconia" to determine if the Club would be interested in running a cornhole game for the day on August 19th in downtown Laconia.
Kathy Calvin reported that the Club has also been asked to participate in assisting in the City on the Lake Tri Festival (a triathlon) on August 12th and 13th.
After discussing the requests, the Club decided not to participate in either event.
MOTORCYCLE WEEK WRAP UP:

Treasurer Scott was pleased to report that sales from our Hydration Station on the Boardwalk during Bike Week has netted the club $3,650.

A pictorial summary of Bike Week is located at the bottom of this page.
ELECTION TIME AGAIN:
The following is the slate of officers and directors which has been submitted for election for the 12 month term of office beginning October 1, 2017:

President: Bill Gile
Vice President: OPEN
Treasurer: Scott Laurent
Immediate Past President: Meredith Michaud

Board Members (one year term):
Betty Ballantyne
Phil Bonafide
Steve Loughlin
John Walker
Betty Ballantyne brought the Club up to date on this annual fund-raiser and tribute to fellow Kiwanian, the late Roger Ballantye.
The event, which will be held on August 27th and begin a Rotary Park in Laconia, has several supporters. She noted that Goody Good Donuts would be donating the donuts, Kevin Halligan of the Local eatery will be donating the coffee and doing the barbeque again. The Belknap Mill is also set ready to assist us. This year we will be raffling off an 11' iRocker inflatable stand up paddle board. Ticket prices will be $5 a piece, three for $10 and eight for $20. Also discussed was a new course for the ride as well as promoting the event. Information on Roger's Ride can be found at the Laconia Kiwanis website by "clicking" here.
Publicity includes a pending press release for the paper, a poster in the Laconia Links and on Facebook, as well as a promotion on Open Mike, which is scheduled to air on WEMJ on Wednesday August 23rd at 9:05 am.
Meeting adjourned at 7:31 p.m.
WINSLOW AT WORK
Brian Winslow was recently visited by your bulletin editor in his new office at LRGHealthcare where he has been employed as Executive Director of Philanthropy since March. Brian was previously employed for 10 years as director of fund development for Central New Hampshire VNA & Hospice.
Brian Winslow on the job at LRGHealthcare.
Photo by W. Stephen Loughlin
IS THAT CHET CILLEY?
Honorary Kiwanis Member Chet Cilley was recently spotted at Shaw's. Chet, who is now retired, is extremely active refereeing numerous youth sports activities which literally keep him running.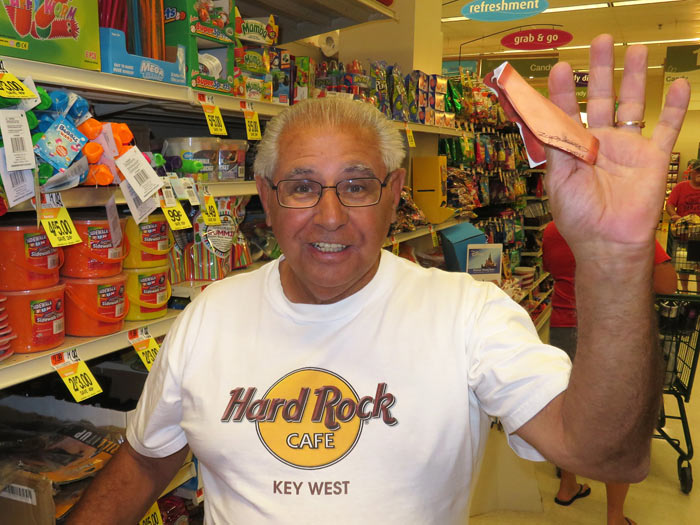 Chet Cilley extends his greetings to members of the Club.
Photo by W. Stephen Loughlin
MEET PHIL...A BONAFIDE CHARMER

Phil greets Councilman David Bownes

Phil is assisted by Barbara and David Shea
from Central New Hampshire VNA & Hospice

Steve Loughlin shares a moment with Laconia MC Week Director Jennifer Anderson

Mayor Ed Engler enjoys the day.
BIKES, BIKES, AND...

...MORE BIKES

.

ALL PACKED UP AND READY TO ROLL

Laconia MC Week Director Jennifer Anderson and Laconia MC Week Executive Director Charlie St. Clair

Unless otherwise noted, all Bike Week p

ho

tos by W. Stephen Loughlin
Prior to our selling drinks on the Boardwalk during Bike Week, the Laconia Kiwanis Club sold tickets on a new Harley Davidson motorcycle annually for seven years beginning in 2001. Below are some Boardwalk memories from the first four years of this fund-raiser.

QUIZ: In the pictures that follow, what does each Kiwanian have in common?
QUIZ ANSWER at bottom of the page. page.

"CLICK" ON THE PICTURES BELOW TO VIEW A LARGER PICTURE.

Chet Cilley makes a sale.

(from 2003)

Don Nelson shows us the money.

(from 2002)

Sheriff Dan Collis with Paul Cotton (from 2004)

Dennis Denoncourt audits Paul Cotton's cash (from 2004)

Jackie Bonafide (from 2002)

L to R: Paul Cotton, Phil Bonafide, Roger Webster, Dennis Denoncourt (from 2002)

Arlene and Jim Fortier

(from 2003)

Warren Mitchell

(from 2004)

Joe Adrignola is delighted as he makes a large sale.

(from 2002)

Phil Bonafide sings as Don Nelson sells.

(from 2003)

Roger Ballantyne shows off his bike.

(from 2004)

Meet Roger Webster chick magnet

(from 2002)

L to R: Phil Bonafide, Warren Mitchell and Paul Normandin

(from 2003)

Dianne Roberts and Sue Nelson

(from 2003)

L to R: Sue Nelson, Jackie Bonafide and Arlene Fortier

(from 2002)

All Bike Week Memories p

ho

tos by W. Stephen Loughlin

QUIZ ANSWER: Each Kiwanian cited in the above pictures has served
as a Laconia Kiwanis Club president.

In alphabetical order (and the years served), they are:
Joe Adrignola (1993-1994)
Roger Ballantyne (1986-1987)
Phil Bonafide (2001-2002)
Chet Cilley (1997-1998)
Paul Cotton (1991-1992 and 2004-2005)
Dennis Denoncourt (1985-1986)
Jim Fortier (1989-1990)
Warren Mitchell (2003-2004)
Don Nelson (2000-2001)
Paul Normandin (1976-1977)
Dianne Roberts (2007-2008)
Roger Webster (1992-1993)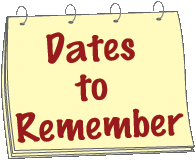 Monday - August 14th Venue: 405 Pub & Grill - 405 Union Ave., Laconia
5:30 pm - Board of Directors Meeting - all members welcome to attend
6:15 pm - Club Meeting
Wednesday - August 23rd Venue: WEMJ Radio Open Mike
9:05 am Laconia Kiwanis Club Roger's Ride to be the topic of discussion

Sunday - August 27th - 10:00 am - Venue: Rotary Park - Beacon Street East, Laconia
ANNUAL ROGER'S RIDE FUNDRAISER
Monday - September 11th Venue: 405 Pub & Grill - 405 Union Ave., Laconia
5:30 pm - Board of Directors Meeting - all members welcome to attend
6:15 pm - Club Meeting



WANT MAIL?
If you are not on the Kiwanis Bulletin e-mail list (and would like to be) please give Steve Loughlin your e-mail address. Also, if you are reading this bulletin and are not presently on the mailing list (and would like to be), "click" here.


"Click" here to get back to the top of the page.
CLICK BELOW TO VISIT OUR FINE PATRONS