WS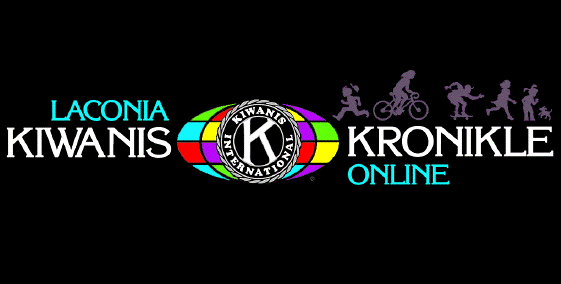 News That Concerns Kiwanians and Their Families
AUGUST NEWS
BOARD MEETING:
On August 4th, we held a Board meeting on line using Zoom Video Communications.
Members in attendance were Betty Ballantyne, Phil Bonafide, Bill Gile, Steve Loughlin, President Meredith Michaud, Kara Stanley and John Walker. Not in attendance was Scott Laurent.

Pictured Above: Clockwise from the top: Steve Loughlin, Kara Stanley,
Meredith Michaud, Phil Bonafide, Bill Gile, John Walker and Betty Ballantyne
Pictures and graphic by W. Stephen Loughlin

TREASURES' REPORT:
Kara reviewed the financials on the Club including the current balances in the operating account and charity account. She also noted that the tax returns have been filed.
DONATIONS:
The Board voted to donate $3,000 to Young Children Priority One and consider additional money in 2021 based upon incoming cash flow.
The next Board Meeting will be on Tuesday, September 1st via ZOOM. All members are invited to join in. See instructions at the bottom of this bulletin.
The Board meeting adjourned at 7:06 p.m.
IN OTHER KIWANIS RELATED NEWS...

THANK YOU, KIWANIS:
We recently received a thank you card from Nicole Turpin who received a scholarship from the Laconia Kiwanis Club. To read that thank you, "click" on the card below.
KEY CLUB NEWS:
With summer vacation in progress, there is no news to report from the Laconia High School Key Club. However, LHS Key Club members Aidan Eldridge and Lydia Tucker have been working with Kiwanis member Steve Loughlin on a special joint project. Steve Loughlin, Kiwanis Club Director; Aidan Eldridge, President of the LHS Key Club; and Lydia Tucker, District Governor of the Key Club New England & Bermuda District, anticipate this yet undisclosed project will have appeal on both a local and District basis. The three are hopeful that this project will be successfully completed within the next two months.
Stay tuned!

Steve Loughlin, Lydia Tucker and Aidan Eldridge discuss their project in Rotary Park.
Picture by Lydia Tucker's socially distanced smart phone
Due to the Coronavirus outbreak, a decision was made by the Laconia Kiwanis Club NOT to participate this year in Bike Week. Bike Week, which is normally held in June, was postponed to August 22nd through August 30th.
Annually, the Kiwanis Kronikle includes pictures of the Kiwanis Club members' participation in Bike Week as well as other pictures of this major event. However, with the decision of the Club not to participate this year, we now present an abbreviated version of Bike Week Memories for 2020.
"CLICK" ON ANY OF THE PICTURES BELOW TO VIEW A LARGER PICTURE

Entrance to Lakeside Avenue

Bikers on Lakeside Avenue

THIS YEAR, LAKESIDE AVENUE WAS OPEN TO AUTOMOBILES AS WELL AS MOTORCYCLES.

THIS YEAR, ONLY NOT-FOR-PROFIT VENDORS WERE AUTHORIZED PERMITS BY THE CITY OF LACONIA.

A view of the not-for-profit vendors on the Boardwalk

L to R: Rotarians Jim Lowell and Warren Clement show off this years Harley.

LACONIA MOTORCYCLE WEEK MANAGEMENT

Charlie St. Clair, Executive Director and Jennifer Anderson, Deputy Director

This has been the Laconia Kiwanis Club vendor site for Bike Week since 2000.

.ll

Bike Week pictures by W. Stephen Loughlin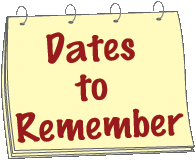 Tuesday - September 1st -
6:00 pm - Board of Directors Meeting - MEETING TO BE HELD REMOTELY VIA ZOOM VIDEO - all members invited to attend
NOTE: In order to get access to a ZOOM meeting, you will need the Zoom Application.
To get access to the Zoom App, "click" here.
For assistance with the ZOOM meeting, feel free to contact Kara Stanley at 603-520-3233.
Meeting ID# 603-520-3233 Password: 03246

WANT MAIL?
If you are not on the Kiwanis Bulletin e-mail list (and would like to be) please give Steve Loughlin your e-mail address. Also, if you are reading this bulletin and are not presently on the mailing list (and would like to be), "click" here.


"Click" here to get back to the top of the page.
CLICK BELOW TO VISIT OUR FINE PATRONS