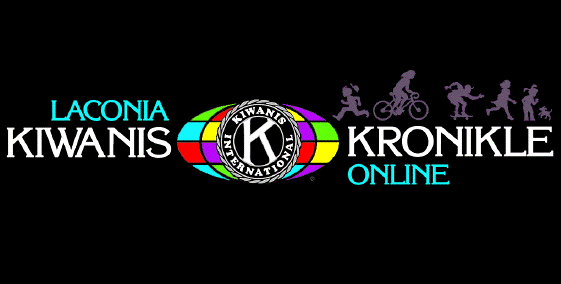 News That Concerns Kiwanians and Their Families
Attendance:
28

Invocation:
Scott Laurent
On Location:
Laconia Water Department Treatment Facility
Hosts: Personnel from the Laconia Water Department
Greg Page, Commissioner
Louis Adorno
Seth Nuttelman
Jason Bordeau
Floyd, Dungelman
Dave Canzeis

| | | | | |
| --- | --- | --- | --- | --- |
| | | | | |
| | | | | |
| | | | | |
| --- | --- | --- | --- | --- |
| | | | | |
| | | | | |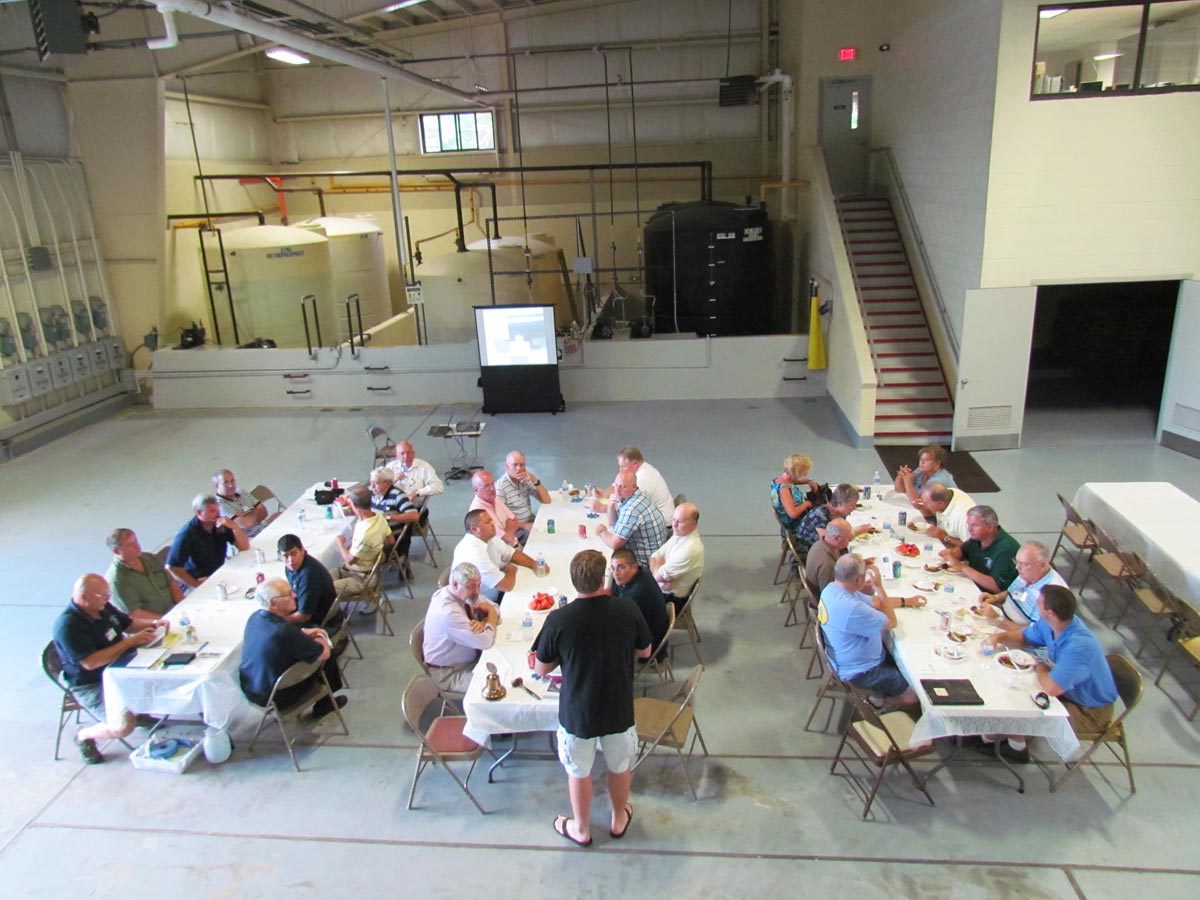 Pres. Mike addresses the group.
Photo by W. Stephen Loughlin

News from the Prez:
President Mike reminded the membership that Roger's Ride is August 28th at the Belknap Mill…Registration at 9:00am, Ride Starts at 10:00am. For more information, "click" here.
News from our members:
President Elect Roger Landry reminds the club that he is looking for a guest speaker for the August 22nd meeting and for the September 26th meeting. (Subsequent to the meeting, we found a guest speaker for August 22nd.)
Roger Webster gave a brief update on Howard Bacon.
Ed Merski reports he ran into Peter K. and he is doing well.

50 50:    
Mike Marsh won $39

Mike is the winner of the big payoff.
Photo by W. Stephen Loughlin

Happy Dollars:


$5 from Mike for winning
$2 from Brian Winslow - one for having hot water at his camp and one because his brother, John, is out of the hospital and in rehab
$3 from Betty Ballantyne thanking the club for its contribution to Roger's Ride
$1 from Lori Dickson because her niece, Britni Baron (from Gilford, NH), is the 2012 New England Patriot Cheerleader Calendar Cover girl.
xxxTo view Britni, the cheerleader, "click" here. To view Britni on the cover of the calendar, "click" here.
$2 from Scott Laurent because his sister got married
$1 from Joe Adrignola because we exceeded the 20 member minimum this evening
$5 from Steve Loughlin for his new granddaughter, Bridget Loughlin
xxxTo view Steve with Bridget (one day old) "click" here.
Free Meal:
Scott Laurent
Food Pantry Collection:
$59
Guest Speakers:
Dick Breton, veteran Kiwanian and Chairman of the Board of Commissioners of the Laconia Water Department, introduced our hosts and speakers for the evening. This included board members and staff of the Laconia Water Department.
Seth Nuttelman, superintendent, presented a little history to the club. In 1955, the City of Laconia purchased the Water Works.  It is operated under Chapter 99 through an Enterprise Fund, this means it covers its own expenses through the funds it collects. In other words, it doesn't use tax dollars to operate.  The Laconia Water Department includes a five member Board and 16 employees. 
Employees present gave the club a tour of the lab, central control, chemical application (flow process) and the new building that is currently being built.

View of the master video screen in the central control room
For a larger view of the video screen, click here .
Photo by W. Stephen Loughlin

Roger Landry is pleased that the Laconia Water Dept uses
NAPA products to keep the city's water clean.
Photo by W. Stephen Loughlin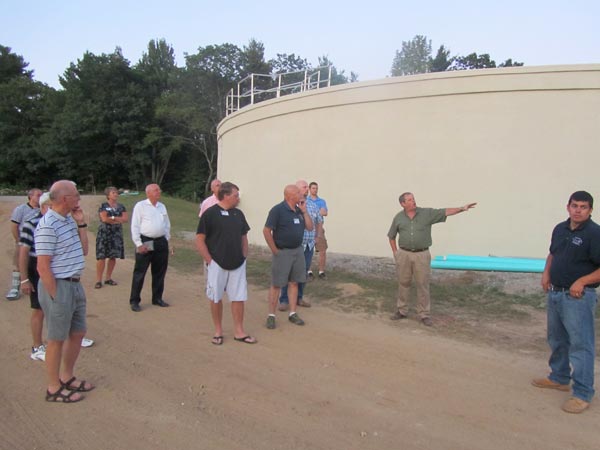 Standing in front of one of the two reservoir tanks, Seth Nuttelman
points out the construction of a new storage building.
Photo by W. Stephen Loughlin

Tonight's meeting was adjourned after 8:15 pm.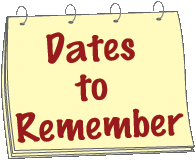 Monday August 22nd
Club Meeting - guest speaker - Chief Ken Erickson - Laconia Fire Department
Monday September 12th
Club Meeting - guest speaker - Randy Eifert - "Save Grass and Playgrounds"
Monday September 26th
Club Meeting - guest speaker - TBA
Monday October 10th
Club Meeting - guest speaker - TBA
Monday October 24th
Club Meeting - Annual installation of new officers and directors - Beane Conference Center, Blueberry Lane, Laconia


"Click" here to get back to the top of the page.
Kiwanis Kronikle is publication of the Kiwanis Club of Laconia, P.O. Box 757, Laconia, NH 03247-0757.
We meet the second and fourth Monday at 6:15 p.m. at the Pheasant Ridge Country Club, Country Club Road, Gilford
Please call your President or Secretary about any member or family member in case of illness. Email: Joe Collie or Steve Loughlin

CLICK BELOW TO VISIT OUR FINE PATRONS