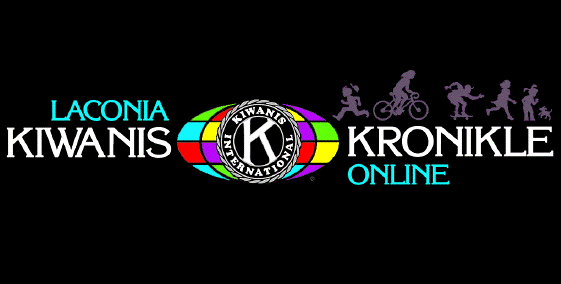 News That Concerns Kiwanians and Their Families
Attendance:
9 members and 3 guests

Invocation:
Phil Bonafide

Guests:
Misa, Maria & Brenda from Up With People


News From The President:
Meredith Horton stood in for Jack who is returning Samantha to school and asked Betty to update the Club on the upcoming Roger's Ride.


News From Our Members:
Betty Ballantyne said we have sold 1/3 of the raffle tickets for a 2-night stay at any one of the four Inns at Mill Falls, and with 13 days until the ride, the membership really needs to push the tickets. It is still early for a lot of rider registrations, but we have six early registrants. Betty shared the many details, asked for max effort by Club members that day, asked for baked goods for dessert, and again, push those raffle tickets. A final pre-ride committee meeting is scheduled for Monday, August 18th, 5:30 PM at Irwin Motors.

For more details on Roger's Ride, "click" here.
50 50: None this week.

Happy Dollars:


$3 from Betty Ballantyne for our 3 guests
$3 from Phil Bonafide for our three guests
$4 from John Walker: $3 for our three guests and $1 for finishing the 9th week of Got Lunch! Laconia
$1 from Meredith in honor of her maternal grandmother who passed away early last week

Fines:
The Sergeant-At-Arms, despite promising a firm hand beginning tonight, refused to fine the driver of an immaculate, classic 1965 Corvette parked on the lawn. It was a beaut.

Guest Speakers:


Tonight's guest speakers were Misa, Maria and Brenda, the three advance team members from Up With People. They are in Laconia until the remainder of the 100-person group arrives for a September 1-8 Laconia stay.
Up With People is a partner with Kiwanis International. In 2015 Up With People will be celebrating their 50th anniversary while Kiwanis International is celebrating their 100th anniversary.
The advance team is in town to set up additional donors and also to find host families for the 100 performers. Misa said being a host is eye-opening for all families and a wonderful treat for the performers as well. Requirements to host is breakfast, limited transportation, and dinner. Jim Fortier shared that he has hosted twice and loved it. Two 2-hour shows will be held at the Middle School Friday September 5th, and Saturday September 6th. While in the community they focus on community service and heightening awareness of the world around us. If anyone can support scholarships for local kids to attend the show, please let them know.
For more information on Up With People, "click" here.
Tonight's meeting was adjourned at 7:35 p.m.
FARWELL TO A FRIEND AND LONG TIME KIWANIAN: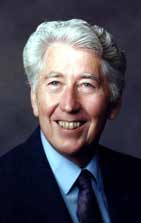 It is with the deepest regret to report on the passing Paul Normandin. To read a celebration of Paul's life, "click" here.
IN THE NEWS:
Thanks to the efforts of John Walker, Roger's Ride has received publicity in the local newspapers. To read each story, "click" below:
Laconia Daily Sun: August 12, 2014
Laconia Citizen: August 8, 2014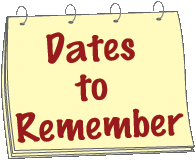 Sunday - August 24th
Roger's Ride - Belknap Mill - Downtown Laconia
Monday - August 25th
Club Meeting - OPEN

WANT MAIL?
If you are not on the Kiwanis Bulletin e-mail list (and would like to be) please give Steve Loughlin your e-mail address. Also, if you are reading this bulletin and are not presently on the mailing list (and would like to be), "click" here.


"Click" here to get back to the top of the page.
Kiwanis Kronikle is publication of the Kiwanis Club of Laconia, P.O. Box 757, Laconia, NH 03247-0757.
We meet the second and fourth Monday at 6:15 p.m. at the Pheasant Ridge Country Club, Country Club Road, Gilford
Please call your President or Secretary about any member or family member in case of illness. Email: Jack Batchelder or Steve Loughlin

CLICK BELOW TO VISIT OUR FINE PATRONS