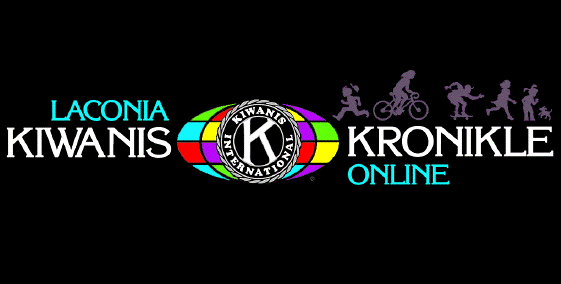 News That Concerns Kiwanians and Their Families
Attendance:
26

Invocation:
Ed Merski

Guests:
Becky Coliandris - guest speaker
Shelly Batchelder - guest of Jack
Jeff Beane - future member
Nathan Garrity - guest of Jeff Beane-0
Photos by W. Stephen Loughlin
CAUTION:
Being an officer in the Laconia Kiwanis Club my be hazardous to your health:
2 times 4 eyes, 2 bald heads, and 2 fractured limbs.


Photo by W. Stephen Loughlin
NEWS FROM THE PREZ:

• Pres. Roger announced that Jim and Arlene Fortier will be celebrating their 50th wedding anniversary in 3 weeks.

• Roger asked for an update on the condition of Charlie St.. Clair. Brian Winslow reported he had spoken with him and, at that time, he was heavily sedated. Charlie said to say hello to all his fellow Kiwanians.

• Roger announced that Jeff Beane will be installed at the 9/24 meeting.
NEWS FROM OUR MEMBERS:
• Mike Marsh reminded the membership that the 9/24 meeting will be at Stonegate Vineyards. Cost of the meal and wine-tasting is $20. A sign-up sheet was passed around.

• Kathy Calvin announced that dues should be paid by 9/17, and will be late after 9/30. Additionally, after 9/30 billing will begin for members who have not attended the required 12 meetings this year. This is a new policy recently enacted by the Board.

• Steve Loughlin read a thank you letter from Abbie Teichert for the Kiwanis scholarship money she received. Abby will be attending Bryant College in the fall majoring in Actuarial Math.
50 50:
$41 is tonight's prize.
Who will win?...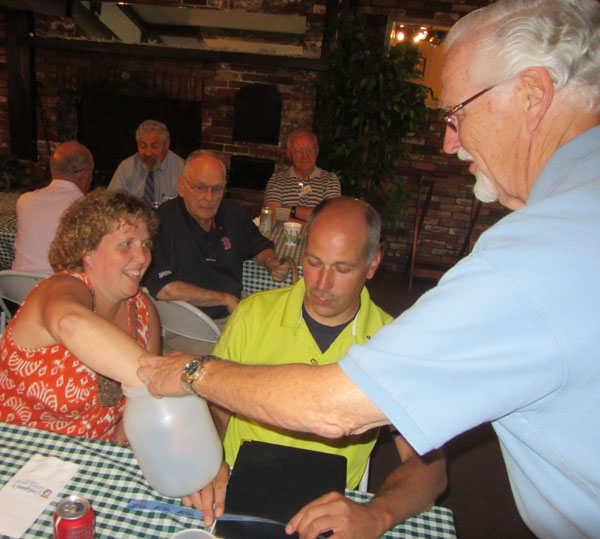 Shelly Batchelder draws the winning ticket. Jack checks his numbers.
Photo by W. Stephen Loughlin
Cautious optimism...

.
John Walker cheerfully scrutinizes his tickets for the winning number......in vain.
Photo by W. Stephen Loughlin
Do we have a winner?...

I win!
Photo by W. Stephen Loughlin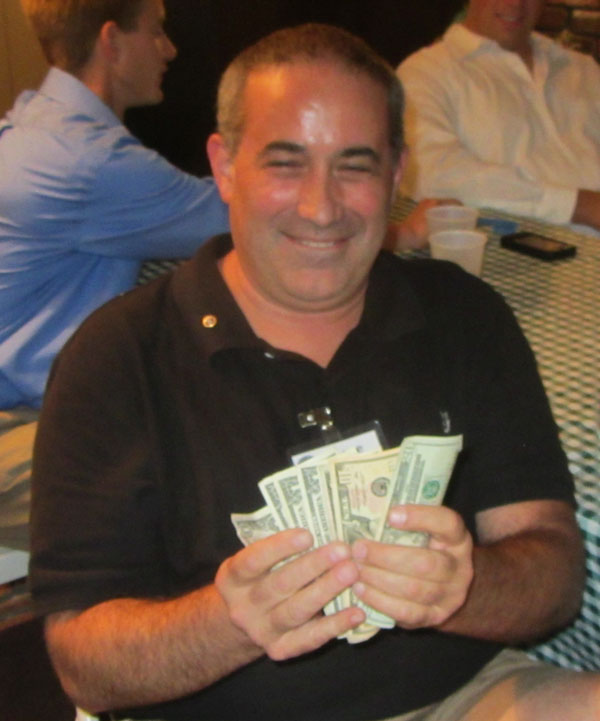 Steve Gorse shows off his winnings.
Photo by W. Stephen Loughlin
Happy Dollars:


$1 from Kathy Calvin because she delivered lunches today for
and it was an incredibly rewarding experience.
$1 from Steve Gorse for winning tonight's 50 50.
$2 from Joe Adrignola, $1 for winning the free meal, and $1 for tonight's meal which he thought was excellent.
$2 from Mike Marsh, $1 because he is going on vacation next week and $1 for watching Phil Bonifide talk people out of their money selling 50-50 raffle tickets at the antique car show.
$1 from Phil Bonifide for Mike's comment and the fact he came away from the show with a trophy for his entry.
$2 from John Walker, $1 for the Kiwanis continued support for
Laconia and $1 for the fact that to-date 19,635 lunches have been delivered.
$1 from Betty Ballantyne in honor of tonight's guest speaker.
$2 request from Larry Murphy because his sister-in-law is coming to stay for two weeks with a broken leg.
$1 from Kevin Irish for today's successful LRGH fund-raising golf tournament, in good weather.

Food Pantry:
$59 dollars was collected.
Fines:
None this week
Guest Speaker:

Betty Ballantyne introduced our guest speaker, Becky Coliandris, a Community Executive of Income Development for the American Cancer Society. She is the Staff Partner for two Making Strides Against Breast Cancer events and three Relay For Life events throughout New Hampshire.  Becky started with the Society as a volunteer at St. Vincent's Hospital in Worcester, Massachusetts where she would walk around the Oncology Department and speak to patients about the programs and services that ACS has to offer.  She has been an employee of the American Cancer Society for two years and came to speak about what the American Cancer Society has to offer and the Making Strides Against Breast Cancer Greater Lakes Region event that is coming up on October 21st.
During her presentation, Becky made us aware of a 24-hour 800 number that anyone can call with any concerns or questions about cancer. In response to several questions from the floor, Becky revealed that NH headquarters is in Bedford, and that 79% of donations in NH stays in NH. 21% is sent to National – 18% for administrative expenses. Becky also reported a large sum of the money raised goes to DHMC for research and education. Regarding the Making Strides fund-raiser, Chet Cilley noted that the best year ever raised $200,000, and they are looking to improve on that. In 2011, 600 participants were registered for this Lakes Region event. Becky also announced that there is a facebook page and asked members to "Like" them on facebook.
For more information on Making Strides Against Breast Cancer of Greater Lakes Region, "click" here.

L to R: Becky Coliandris and Betty Ballantyne
Photo by W. Stephen Loughlin

Tonight's meeting was adjourned at 7:21 p.m.
MEMORY OF A RED SOX LEGEND:
Shortly before this evenings meeting, Red Sox legend Johnny Pesky passed away at age 92. Past Pres. Mike Marsh will treasure his meeting Johnny Pesky in 2008 at the Belknap Mill.


Johnny Pesky and Mike Marsh
Photo by W. Stephen Loughlin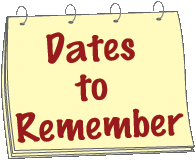 Monday - August 27th
Club Meeting - Guest Speaker: Doug Frederick from the American Police Motorcycle Museum - Anti-Bullying Team.
Tuesday - September 4th
Board of Directors Meeting 5:30 p.m. at One Mill Plaza - all members are invited!
This is not a regular meeting. There will be no dinner served.
Monday - September 10th
Club Meeting - Guest Speaker - Michelle Cardinal, Laconia police officer - Identity Theft & Fraud
Saturday - September 15th
Home Run Derby - Opechee Park major league ball field - joint fund raiser with RVYSEF
Monday - September 24th
Club Meeting - We meet at the Stone Gate Vineyard and Winery in Gilford

Monday - October 1st
Board of Directors Meeting 5:30 p.m. at One Mill Plaza - all members are invited!
This is not a regular meeting. There will be no dinner served.
Monday - October 8th - NO MEETING (Columbus Day)


Tuesday - October 9th

Club Meeting - Guest Speaker - Brenda Polodero from the Laconia Historical Society - Historical Pleasant Street Homes
Monday - October 22nd
Club Meeting - Annual Installation of new officers and directors - Pheasant Ridge Country Club


WANT MAIL?
If you are not on the Kiwanis Bulletin e-mail list (and would like to be) please give Steve Loughlin your e-mail address. Also, if you are reading this bulletin and are not presently on the mailing list (and would like to be), "click" here.


"Click" here to get back to the top of the page.
Kiwanis Kronikle is publication of the Kiwanis Club of Laconia, P.O. Box 757, Laconia, NH 03247-0757.
We meet the second and fourth Monday at 6:15 p.m. at the Pheasant Ridge Country Club, Country Club Road, Gilford
Please call your President or Secretary about any member or family member in case of illness. Email: Roger Landry or Steve Loughlin

CLICK BELOW TO VISIT OUR FINE PATRONS