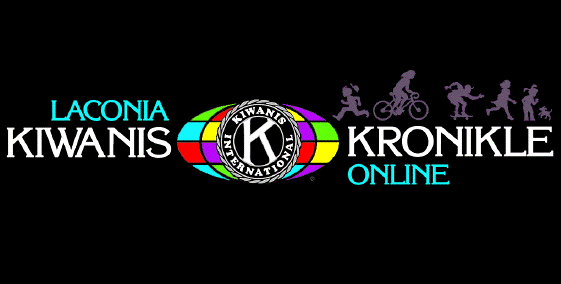 News That Concerns Kiwanians and Their Families
Venue: 405 Pub & Grill

Invocation: Bill Gile
Attendance: 7 members, 1 honorary member, and 3 guests

Guests:
Jim Fortier - Honorary Member
Arlene Fortier - wife of Jim
Sue Nelson - wife of Don

Jim and Arlene Fortier
Photo by W. Stephen Loughlin
Don and Sue Nelson
Photo by W. Stephen Loughlin
From the President:
President Meredith thanked Don and Sue Nelson for joining us.
Special recognition was given to Jim Fortier as this was his last meeting since he and Arlene will be moving to Florida. Meredith thanked Jim for his many contributions since joining the Club in 1982. (Editors Note: Jim Fortier was President of the Laconia Kiwanis Club in 1988-89. He was a three time recipient of Kiwanian of the Year having received that honor in 1985, 1993 and 1999.)
Jim Fortier is congratulated by Pres. Meredith for his 35 years of service to the Club.
Photo by W. Stephen Loughlin
Thank You, Kiwanis:
President Meredith reported the Laconia Kiwanis Club received two thank you cards from Pleasant Street School for our involvement in the Kiwanis K.A.R.E.S program. They include a very large card from the third grade students and a card from the third grade teachers.

To read each of the cards, "click" on the picture icons below:
| | | |
| --- | --- | --- |
| | | |
| Third Graders Thank You Card | | Third Grade Teachers Thank You Card |
Meredith reads the thank you card from the Pleasant Street School Third Graders.
Photo by W. Stephen Loughlin


President Meredith noted we are considering having speakers again but on a periodic basis. Several options are being considered.
She also reported we received correspondence from Laura Brusseau, who runs the Inter-Lakes High School she runs Interact Club. She wanted to know if the Kiwanis and Key Club wanted to do a sock challenge with them during the month of October. Socks would be collected and given to homeless shelters. Is this something we would be interest in? The consensus was positive pending Key Club.
Key Club News:
Bill Gile noted the Key Club is looking for perennials from home gardens for Key Clubbers to plant in their Laconia Adopt-a-Spot locations.

Betty Ballantyne updated the Club on Roger's Ride which is scheduled for Sunday, August 27th at Rotary Park in Laconia.
The following was noted:
• Tee shirts are now available for sale @ $10 (brown for adults, dark blue for kids)
• Raffle tickets sales are underway; info about the paddle board available on website
• Betty has donated the paddle board
• Paddle board should be inflated and available for view during the event
• Route determined: north side of lake through Holderness to Ossipee and return via Rt 25 (total less than 100 miles)
• Goody Good Donuts will be served
• Kevin Halligan/Laconia Local Eatery will provide BBQ at Rotary Park after ride
• Cupcake lady will provide cupcakes, but other baked good donations needed
• Water has been donated
• Betty will send e-mail to club members detailing jobs and what she needs on the day of the ride
• Club members need to be on site at Rotary Park at 7:30 am
• Roger's Ride will be promoted on WEMJ's Open Mike on Wednesday, August 23rd at 9:05 am. President Meredith, Betty Ballantyne and Steve Loughlin will be guests.
• For more details go to the Roger's Ride website by clicking here.
Betty shows the adult T-Shirts that are available for $10.00
Photo by W. Stephen Loughlin
ELECTION RESULTS:
By unanimous vote, the following were elected as officers and directors for a one-year term:
• President: Bill Gile
• First Vice President: Vacant
• Immediate Past President: Meredith Michaud
• Treasurer: Scott Laurent
• Board Members: Steve Loughlin, Betty Ballantyne, Phil Bonafide
• Secretary (appointed position): John Walker
Food Pantry: $43 was collected
Happy Dollars:


$3 from Steve Loughlin: $1 for Don and Sue Nelsons being at tonight's meeting, $1 to say thank you and goodbye to Jim and Arlene Fortier, $1 to congratulate Phil Bonafide for taking first place honors in the Muscle Car category at the Lakes Region Rotary Vintage Car Show (see picture below)
$1 from Phil Bonafide for Steve's $3
$1 from Bill Gile to give thanks for 35 years in Kiwanis by Jim Fortier
$2 from Betty Ballantyne in recognition for all Jim and Arlene Fortier have done over the years
$2 from Muff Kruse; $1 in recognition of Jim and Arlene and $1 for a successful grandchild visit.
Meeting adjourned at 7:15 p.m.
LONG TIME KIWANIANS:
These four Kiwanians have been in the Laconia Kiwanis Club a total of more than 130 years.
Photo by Bill Gile
Meredith Michaud, Betty Ballantyne and Steve Loughlin were interviewed by Pat Kelly on WEMJ's Open Mike, Wednesday August 23th. They discussed Roger's Ride which will be held on Sunday, August 30th. If you missed that interview, you can hear the edited (commercial free) version of the show by "clicking" here:
WEMJ radio personality Pat Kelly with Steve Loughlin, Betty Ballantyne and Meredith Michaud
Photo by Ed Darling
FUN WITH FUNDRAISING:
Brian Winslow and D. Scott Beane participated in a seminar on Advising Clients and Donors on Charitable Gift Planning held on August 3rd at Church Landing in Meredith. The two Kiwanians did an impromptu role playing workshop on how to "pop the question" for donations from Clients and Donors.
Scott Beane and Brian Winslow perform in front of a crowd at the Church Landing Conference

Room

Brian Winslow, one of the event organizers,

thanks Scott Beane for his participation.

P

ho

tos by W. Stephen Loughlin
BONAFIDE BRAVOS:
Phil Bonafide took first place with his 1970 Dodge Challenger, in the "Muscle Car" category, at the 5th Annual Lakes Region Rotary Car Show on Saturday, July 29th..
L to R: Phil Bonafide, Pat Kelly of WEMJ radio (who served as emcee of the event),
and John Silva of the Lakes Region Rotary Club of Laconia, NH.
Photo by W. Stephen Loughlin
Phil Bonafide stands proudly behind his 1970 Dodge Challenger
Photo by W. Stephen Loughlin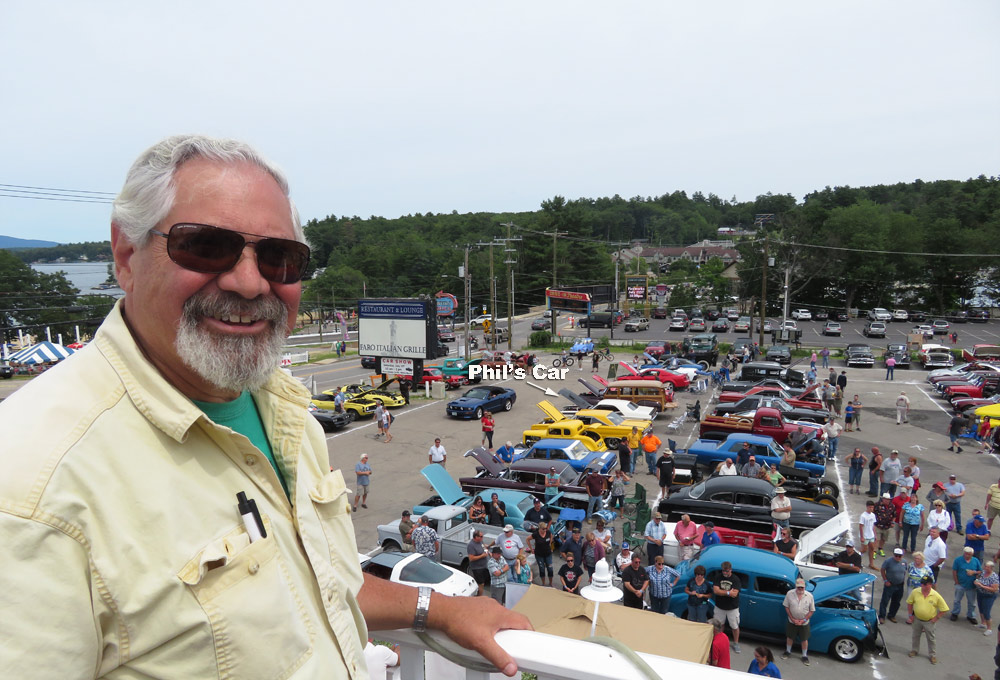 Phil Bonafide at the Laconia Rotary Vintage Car Show
Photo by W. Stephen Loughlin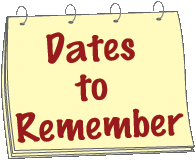 Sunday - August 27th - 10:00 am - Venue: Rotary Park - Beacon Street East, Laconia
ANNUAL ROGER'S RIDE FUNDRAISER
Monday - September 11th Venue: 405 Pub & Grill - 405 Union Ave., Laconia
5:30 pm - Board of Directors Meeting - all members welcome to attend
6:15 pm - Club Meeting



WANT MAIL?
If you are not on the Kiwanis Bulletin e-mail list (and would like to be) please give Steve Loughlin your e-mail address. Also, if you are reading this bulletin and are not presently on the mailing list (and would like to be), "click" here.


"Click" here to get back to the top of the page.
CLICK BELOW TO VISIT OUR FINE PATRONS