BWS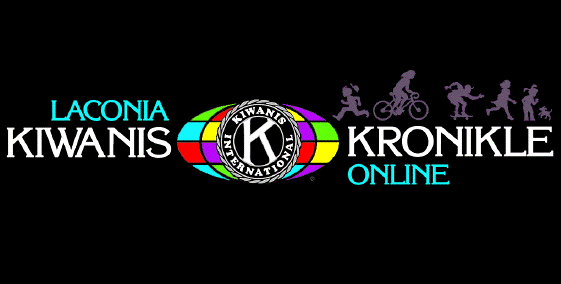 News That Concerns Kiwanians and Their Families
Date of Meeting: August 23, 2021
Venue: The Belknap Mill, downtown Laconia

Attendance: 11 in attendance: 8 members, 3 guests

Photo by W. Stephen Loughlin

MEMBERS AND GUESTS:
Kiwanis Members:
President Meredith Michaud
Betty Ballantyne
Bill Gile
Steve Loughlin
Don Nelson
Tara Shore
Kara Stanley
Bob Willey
Guests:
Aidan Collette – son of Kara Stanley
Roger Dargy – guest of Betty Ballantyne
Sue Nelson – Honorary Member and spouse of Don
P

ho

tos by W. Stephen Loughlin
Invocation: performed by Steve Loughlin
Pledge of Allegiance: led by Meredith Michaud

President Meredith leads the Pledge of Allegiance.
Photo by W. Stephen Loughlin

America (My Country 'Tis of Thee): led by Don Nelson
Food Acknowledgement: Sal's Pizza courtesy of Kara Stanley, beverages courtesy of Bob Willey, desert courtesy of Bill Gile
Call to Order: After enjoying the meal and socializing, President Meredith called the meeting to order at 6:42 pm.
DISTRICT NEWS AND MORE: Our new member, Bob Willey, who is also the Lt. Governor Elect for Division 5, advised the Club of several current events in our District.
Bob reported he attended the 103rd Annual District Convention, which was held August 19-22, in Leominster, MA. Approximately 150 people attended the convention. Gayle Bartlett was elected District Governor and John Falconer was elected Governor Elect. Discussion included a motion of establishing a new position of "Vice Governor." In order to establish that position, it would have been necessary to have a 67% approval of those present and voting. Since there was only a 60% approval, the motion did not pass.
Bob also reported a learning conference will be held in North Conway on November 19 thru 21. It will be at the NH Grand Hotel which is adjacent to the North Conway Outlets (Great Christmas Shopping Opportunity). More details will be forthcoming and can be viewed on the New England & Bermuda District of Kiwanis website.
Bob extended a big thank you for those attending Hooksett's Golf Tournament held in July. He also spoke of the outing on Lake Winnipesaukee hosted by a Hooksett Kiwanis member. Cupcakes for the event were supplied by Let Them Eat Cake, a business owned by a member of the Meredith Kiwanis Club.
A discussion then followed regarding the Meredith Kiwanis Club. The Meredith Club consists of approximately 10 members. Their Secretary is Kellie Klock. Bob suggested we contact them and invite them to collaborate. Although President Meredith has reached out to the Meredith club in the past without success, she intends to try again. (NOTE: The Laconia Kiwanis Club was the sponsor of the Meredith Kiwanis Club, which was formed in 1980.)
Before concluding his remarks, Bob circulated a poster of the upcoming 5K Trail Race, which is being sponsored by the Hooksett Kiwanis Club. Details of this event, which will take place on September 18th, are included in the poster below.
"Click" on the above poster to see a larger picture.
BRAINSTORMING
For the balance of the meeting, the group spent considerable time brainstorming possible fund-raising ideas. Ideas included, but were not limited to, the following:
• Having a Kiwanis booth at local functions such as the Timberman race and Gilford Old Home Day
• Working at projects hosted by The Belknap Mill
• Working with Irwin Motors on another Drive 4UR Community
• Collaboration with Prescott Farms
• Collaboration with the Salvation Army
Discussion of possible fundraisers will continue at future meetings.
IT'S BACK!
For the first time, since January 21 2020, we were happy to resume our Food Pantry Collection and Happy Dollars.
FOOD PANTRY: $45.00 was collected
HAPPY DOLLARS: $14.00 was collected
President Meredith adjourned the meeting at 8:02 pm.

NNNNNNNNNG O N G !
Photo by W. Stephen Loughlin
OTHER KIWANIS NEWS: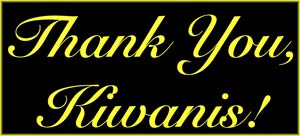 During the month of August, we received three thank you notes.
They included a thank you from the Lakes Region Scholarship Foundation for our recent donation in continuing our scholarship support of students attending college. We also received a thank you from Lydia Tucker and Alexyah Dethvongsa. Lydia and Alexyah were two of twelve students who received a scholarship from the Laconia Kiwanis Club in 2021.
To read each of the three thank you notes, "click" on the respective pictures below.
from Lakes Region Scholarship Foundation
from Lydia Tucker
from Alexyah Dethvongsa
Other Correspondence:
We recently received a kind donation from Mr. and Mrs. Matthew Rotella of Straford, CT. For details, "click" here.
KEY CLUB NEWS:
Lydia's Lasting Leadership
Lydia Tucker, the 2021 Laconia High School graduate, four year Key Club member, and immediate past Governor of the New England & Bermuda District Key Club, continues in service to Key Club and Kiwanis.
Lydia recently attended the 103rd Annual District Convention, which was held August 19-22, in Leominster, MA. Lydia addressed the convention with a speech recapping the previous Key Club year. While at the convention, Lydia was pleased to meet with her successor, Emily Cheung, the New England & Bermuda District Key Club Governor for the 2021-2022 term. Emily is from Portland, Maine and attends Deering High School.
New England District Key Club Governors

BACK TO BACK New England District Key Club Governors

Lydia Tucker and Emily Cheung

Lydia Tucker (2020-2021) and Emily Cheung

(2021-2022)

P

ho

tos submitted by Lydia Tucker
During the district convention, Lydia attended the Circle K International Board Meeting and met with New England & Bermuda District Circle K Governor, Zachary Kahn, a pre-med student at Northeastern University. Lydia discussed the possibility of chartering a Circle K Club at Dartmouth college.
L to R: Emily Cheung, Zachary Kahn and Lydia Tucker
P
ho
to
submitted by Lydia Tucker
Lydia Tucker, a freshman at Dartmouth College, is undergoing 10 days of orientation before classes start in early September.
Thank you, Lydia, for your continued community service!
THANK YOU:
Many thanks to Betty Ballantyne, Bill Gile, Lydia Tucker and Bob Willey for their assistance with this bulletin.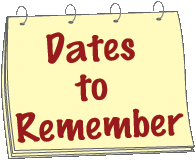 Tuesday - September 14th Venue: The Belknap Mill - inside
6:00 pm - Board of Directors Meeting
Tuesday - September 21st Venue: Rotary Park - Downtown Laconia
5:15 pm - General Meeting


WANT MAIL?
If you are not on the Kiwanis Bulletin e-mail list (and would like to be) please give Steve Loughlin your e-mail address. Also, if you are reading this bulletin and are not presently on the mailing list (and would like to be), "click" here.


"Click" here to get back to the top of the page.
"CLICK" ON ANY GRAPHIC BELOW TO VISIT THE HOME PAGE OUR FINE PATRONS.