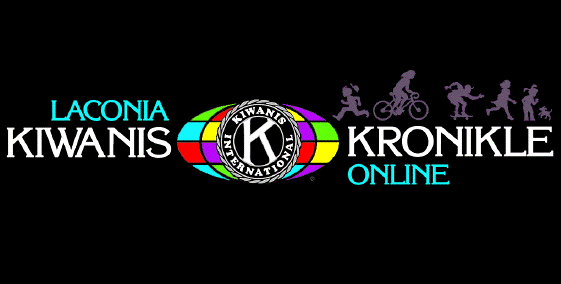 News That Concerns Kiwanians and Their Families
Venue:


In the spirit of the evening, President John welcomes members and guests.
Photo by W. Stephen Loughlin
Attendance: 34
16 members, 18 guests
Guests:
Vi Adrignola - wife of Joe
Becky Beane - Scott's wife
Laura Brusseau - guest of John and Muff Walker
Sue Denoncourt - wife of Dennis (sorry no picture)
Arlene Fortier - wife of Jim
Larry Frates - guest speaker
Joan Frates - wife of Larry Frates
Tekla Frates - guest of Scott Laurent
Paula Gile - wife of Bill Gile
Diana - Howard Bacon's caregiver
Sue Janes - guest of Betty Ballantyne
Paulette Loughlin - wife of Steve (sorry no picture)
Ed Merski - former Kiwanian (35 years)
Joanne Merski - wife of Ed
Rosemary Murphy - wife or Larry
Sue Nelson - Honorary Kiwanian and wife of Don Nelson
Helen Nickel - guest of Betty Ballantyne
Katie Reid - wife of Rob


Vi Adrignola

Becky Beane

Laura Brusseau

Arlene Fortier

Larry Frates

Joan Frates

Tekla Frates

Paula Gile

Diana, The Care Giver

Sue Janes

Ed Merski

Joanne Merski

Rosemary Murphy

Sue Nelson

Helen Nickel

Katie Reid

P

hotos by W. Stephen Loughlin
50/50: None this evening

Happy Dollars:



None this week

Fines:
None this week

Guest Speaker: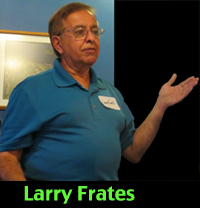 Larry Frates, owner of Frates Creative Arts Center, discussed plans he is making for the 2015 Pumpkin Festival, which will be held in Laconia October 24th from 10:00 am – 9:00 p.m..
Larry reported he will be converting Canal Street to a Street for Kids. Specifically, he plans to convert the street to "Pumpkin Alley," it's Pump-Canal(y) Street for Kids.
Larry noted that Laconia's Canal Street will be orange from one end to the other with activities for kids and creative types of all ages. Shops on the street have their own special pumpkin plans.
For more information on the 2015 Pumpkin Festival, "click" here.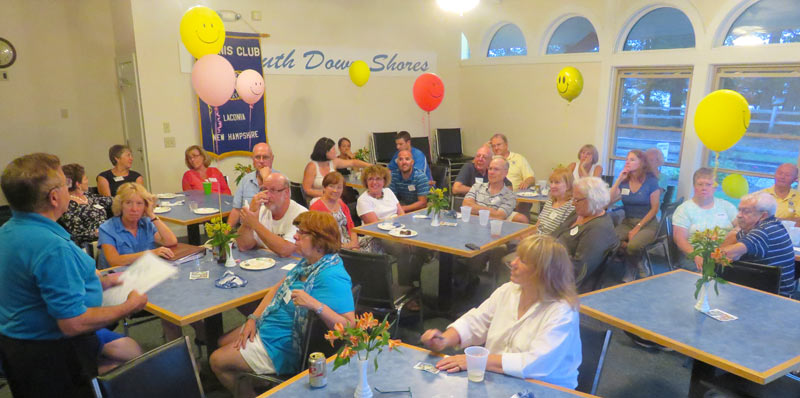 Larry Frates addresses the crowd on Pumpkin Fest
Photo by W. Stephen Loughlin
President John noted that the Laconia Kiwanis Club is seriously considering being active in Pumpkin Festival in collaboration with Frates Creative Arts. Our Festival planning Committee is meeting with Larry in the next week or so to firm up our involvement. Once firmed up at the Board level, it will be on a meeting agenda and sign-up sheets will be circulated. Stay tuned!

President John Walker and Larry Frates
Photo by W. Stephen Loughlin
Tonight's meeting was adjourned at 7:45 p.m.
Goodnight: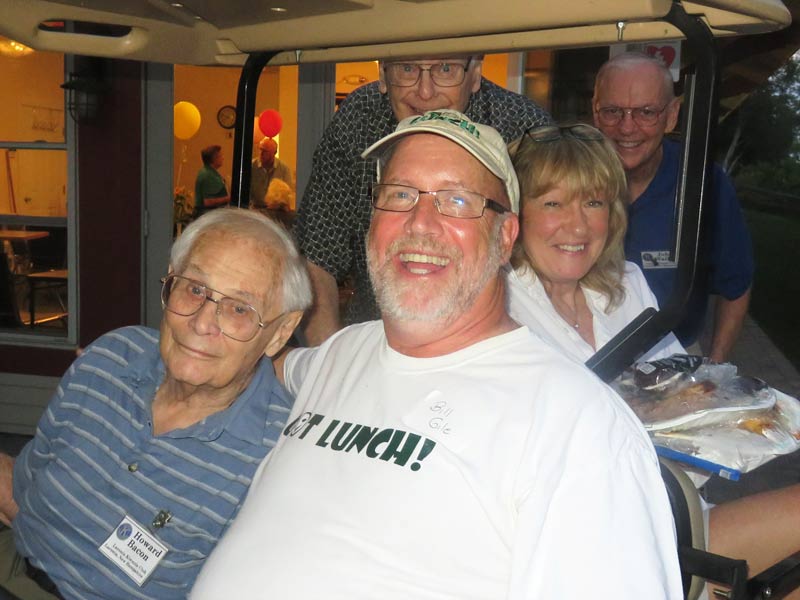 ...................................................SMILE if you had a good time.
Photo by W. Stephen Loughlin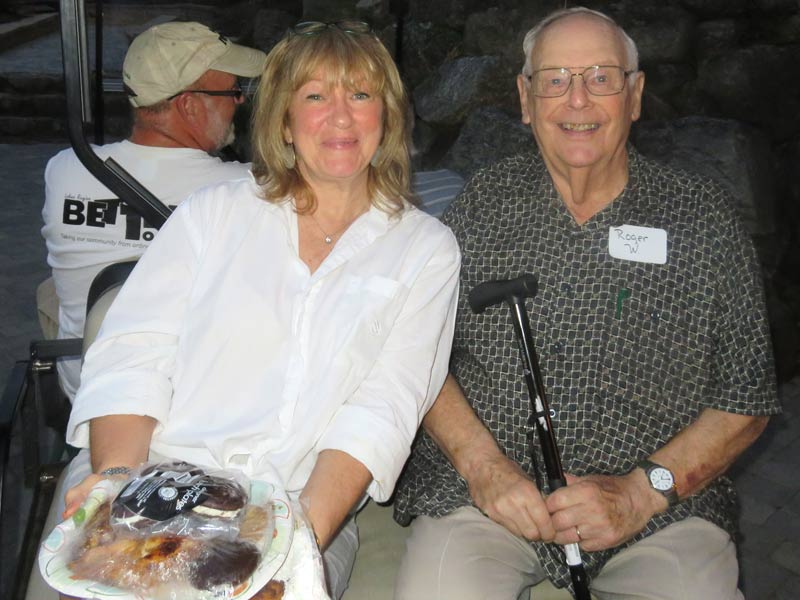 ...........................................Goodies for the road
Photo by W. Stephen Loughlin

.........................................A biker and his babe
Photo by W. Stephen Loughlin
Roger's Ride:
Betty Ballantyne and Steve Loughlin were interviewed by Pat Kelly on WEMJ's Open Mike, Friday August 28th. They discussed Roger's Ride which was held on Sunday, August 30th.

You can hear the edited (commercial free) version of the show by "clicking" here:

L to R: Pat Kelly, host of WEMJ's Open Mike; Steve Loughlin and Betty Ballantyne
Photo by Ed Darling
A Young Girls Dream:

Patty Jeanne Calvin at 10 years of age
Photo of Patty Jeanne by W. Stephen Loughlin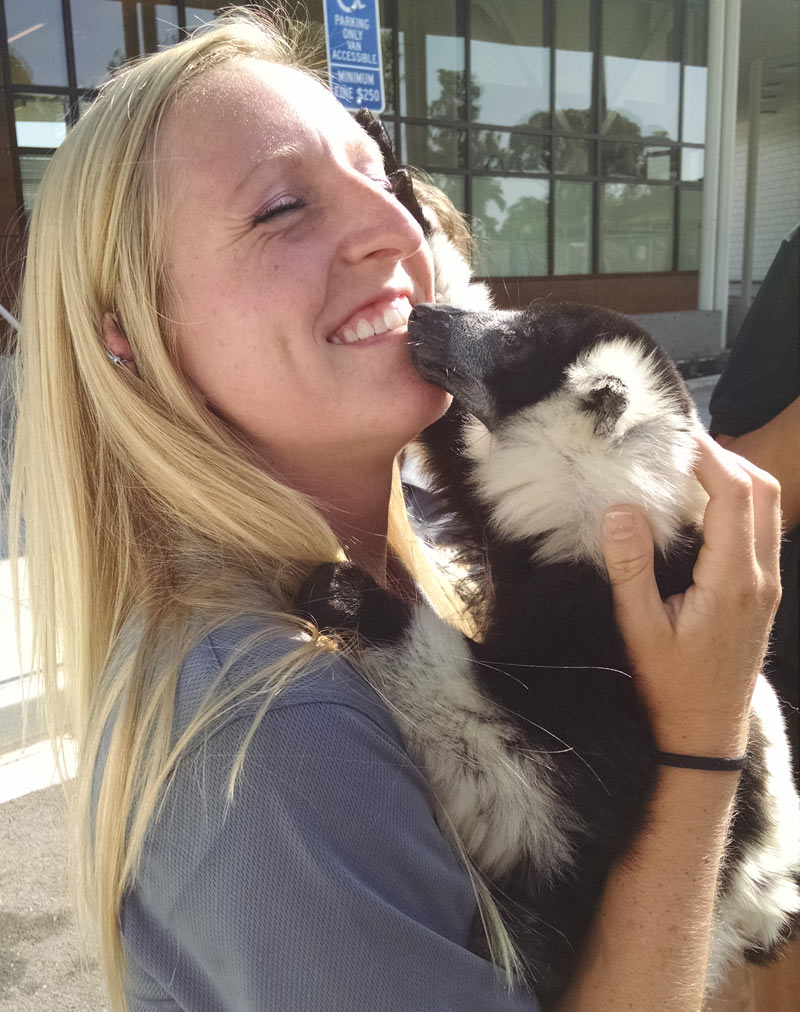 Patty Jeanne Calvin at 23 years of age cuddling with a Lemur
Courtesy Photo

EDITOR'S NOTE: Kathy Calvin's daughter, Patty Jeanne, has attended numerous Kiwanis events for over 13 years.
As a lover of animals at an early age, Patty Jeanne pursued her dream as she grew older. After graduating from Laconia High School in 2010, Patty Jeanne attended UNH where she graduated in 2014 with a Bachelors Degree majoring in Pre-Veterinary Studies. She is now in Moorpark, California attending Moorpark Community College where she is working on a degree in Exotic Animal Training and Management.
Congratulations Patty Jeanne…dreams do come true.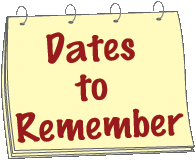 Monday - September 14th - Venue: One Mill Plaza- Community Room
Club Meeting - Speakers: Brenda Kean and Warren Huse from Laconia Historical & Museum Society - topic: Downtown Laconia Revitalization (This is not the same presentation we saw a year ago, which was on Urban Renewal)
Monday - September 28th - Venue: Pheasant Ridge
Club Meeting - Installation night

WANT MAIL?
If you are not on the Kiwanis Bulletin e-mail list (and would like to be) please give Steve Loughlin your e-mail address. Also, if you are reading this bulletin and are not presently on the mailing list (and would like to be), "click" here.


"Click" here to get back to the top of the page.
Kiwanis Chronicle is publication of the Kiwanis Club of Laconia, P.O. Box 757, Laconia, NH 03247-0757.
We meet the second and fourth Monday at 6:15 p.m. at the Pheasant Ridge Country Club, Country Club Road, Gilford
Please call your President or Secretary about any member or family member in case of illness. Email: John Walker or Steve Loughlin

CLICK BELOW TO VISIT OUR FINE PATRONS