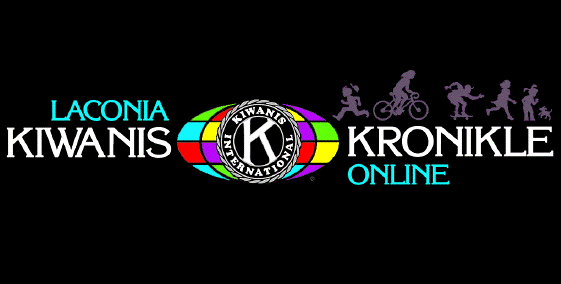 News That Concerns Kiwanians and Their Families
Attendance:
13 members and 4 guests

Invocation:
Bill Gile

Guests:
Sue Cagle - Guest Speaker
Emilie Maddocks - Key Club President
Tekla Frates & Kara Stanley - guests of Scott Laurent
| | | | | | | |
| --- | --- | --- | --- | --- | --- | --- |
| | | | | | | |
| | | | | | | |
News From The President:
President Jack welcomed our four guests and turned the floor over to Betty Ballantyne for a recap of Roger's Ride.
President Jack introduced Emilie Maddocks who is the new president of the Laconia Key Club. Emilie briefed the Club that September 20th is a date the Key Club has the concession stand for a day-long field hockey and soccer tournament during Homecoming week. Since the Key Club advisor will not be available for that event, they need help from the Kiwanis Club at the shack. Last year's soccer tournament was HUGE. This event needs our support. A sign-up sheet will be circulated at our next meeting September 8th.
Jack reported on important Board news:
• Joe Adrignola has requested and received a three-month leave of absence, effective September 1st.
• Kathy Calvin has agreed to act as Secretary/Treasurer for the next year and, despite Kathy's objection, the Board voted to compensate for her meals during that year.
• Due to some heavy demands on his family, Jack will not be able to serve a 2nd year as President

M
MEMBERS NOTE: For the upcoming year, we have neither a President nor a first Vice President. The Board had recommended Jack approach a candidate to act as President this upcoming year, but the candidate declined. Jack is exploring other and innovative options. A volunteer from the membership for either of the two positions would be appreciated.
Roger's Ride:
Betty Ballantyne gave a preliminary debriefing on Roger's Ride. Despite all the numbers reported in Monday's Citizen article (see story at bottom of this page), she estimates that the take will be between $6,000 and $6,500. Betty stated we will continue to tweak the event to improve it. She solicited Club input as to timing of the event and it was agreed that the Sunday prior to Labor Day was the best.
Pictures from Roger's Ride as well as financial details will be posted in the September bulletin.
Group shot of most of the participants and workers for Roger's Ride 2014
To view a larger picture, "click" here.
Photo by W. Stephen Loughlin
NOTE: The winner of the two nights stay at Mill Falls At The Lake was Joan Frates. Her ticket was sold by Scott Laurent. Tekla Frates, Joan's daughter, was present at tonight's meeting to accept the certificate of winning from Scott Laurent.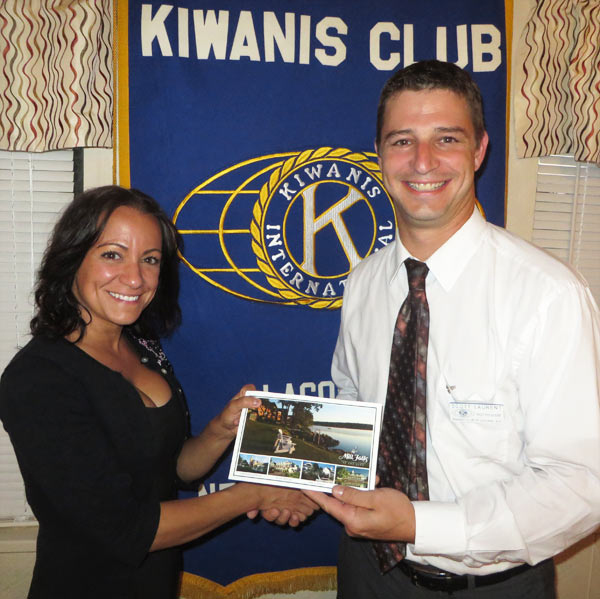 Scott Laurent presents Tekla Frates the gift certificate won by her mother to Mill Falls At The Lake.
Photo by W. Stephen Loughlin

50 50: None this week.

Happy Dollars:


$2 from Dennis Denoncourt: $1 for each of his new grandchildren being born this year
$4 from Steve Loughlin: $2 for Emilie Maddocks being the new Key Club President and being with us tonight, and $2 for the great pictures that tonight's guest, Tekla Frates, took of our Home Run Derby that were posted on our Facebook website.
$5 from John Walker: $1 for Sue Cagle as our guest speaker, a lady he served with on the Better Together Steering Committee for 2 years, $1 for the completion of Got Lunch's 4th year, $1 for saluting Club members who volunteered at Got Lunch this summer, $1 to Betty Ballantyne for the chance to work with an amazing woman in prepping for Roger's Ride, and finally, $1 to the members and past members who assisted in pulling a wonderful event off on 8/24!
$3 from Scott Laurent: $1 for each of his two guests and one for the bike he was able to borrow so he could participate in Roger's Ride (Scott is seen below on that borrowed bike.)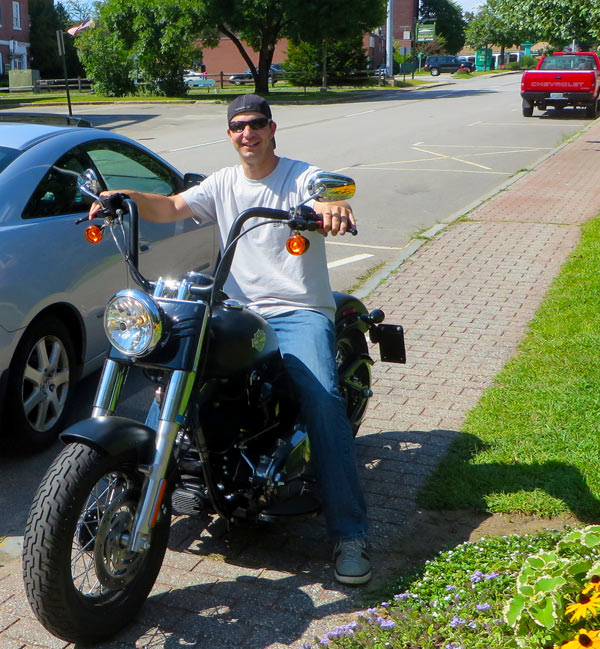 Besides Scott Laurent's hat, what else is going the wrong way?
Photo by W. Stephen Loughlin

Got Books:
Roger Webster reported he has a collection of over 150 WWII era books to the Club for us to pick from which he will donate to a museum
Fines:
Under duress, Phil Bonafide agreed to fine Meredith for arriving after the opening bell. In a gesture of chivalry (and thanks for having a young, energetic techie as a member), President Jack paid the $1 fine.

Guest Speaker:
Betty Ballantyne introduced our guest speaker, Sue Cagle.
Sue is a Field Specialist and County Office Administrator for Belknap County UNH Cooperative Extension. Sue joined Belknap County Extension in 2006 where she has worked to provide education and technical assistance to individuals, families, and communities in the areas of positive youth development, strengthening families, and community and economic development.
Sue described her agency's role in our community as one of being an outreach branch of UNH to provide research-based information to citizens upon request. The Extension boasts 130 staff and 3,500 volunteers statewide. There are five full-time staff in the Laconia office which is located on the 3rd floor above Greenlaw's Music.
The four major areas of programs are: Local Agriculture and Food Safety; Natural Resource Management; Community and economic development and; Youth and Family. The later includes 4-H Youth Development Programs.
For more information on the UNH Cooperative Extension program, "click" here.

Sue Cagle is congratulated by Betty Ballantyne for her presentation.
Photo by W. Stephen Loughlin

Tonight's meeting was adjourned at 7:41 p.m.
THANKS ABBY: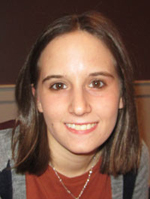 The Kiwanis Club received a $50.00 donation from Meredith Village Savings Bank thanks to their summer employee, Abby Teichert.
Abby, a former Key Club Vice President, is now in her final year of studies at Bryant College.
We have been advised that employees of Meredith Village Savings Bank are recognized for their excellent service to their customers, colleagues and community. As part of the recognition of this program, the Bank donates to a local non-profit organization of the employee's choice. Abby was recently recognized and chose the Laconia Kiwanis Club. We recently received a $50.00 check from the bank.
Thank you, Abby and MVSB!

IN THE NEWS:
Roger's Ride has received post event publicity in the Laconia Citizen. To read the story, "click" here: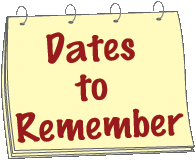 Monday - September 8th
Club Meeting - Kara Stanley will be our guest speaker
Monday - September 22nd
Club Meeting - OPEN

WANT MAIL?
If you are not on the Kiwanis Bulletin e-mail list (and would like to be) please give Steve Loughlin your e-mail address. Also, if you are reading this bulletin and are not presently on the mailing list (and would like to be), "click" here.


"Click" here to get back to the top of the page.
Kiwanis Kronikle is publication of the Kiwanis Club of Laconia, P.O. Box 757, Laconia, NH 03247-0757.
We meet the second and fourth Monday at 6:15 p.m. at the Pheasant Ridge Country Club, Country Club Road, Gilford
Please call your President or Secretary about any member or family member in case of illness. Email: Jack Batchelder or Steve Loughlin

CLICK BELOW TO VISIT OUR FINE PATRONS