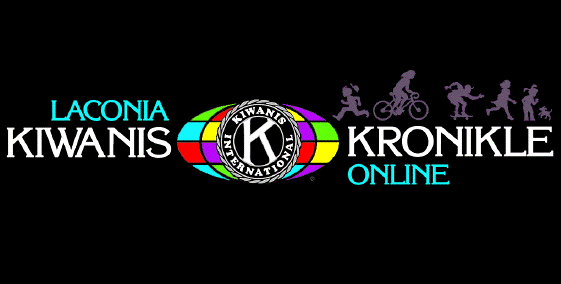 News That Concerns Kiwanians and Their Families
Attendance:
19

Invocation:
Brian Winslow

Guest:
Jeff Beane - guest speaker and our newest member


.................Jeff Beane
Photo by W. Stephen Loughlin
NEWS FROM THE PREZ:
President Roger made a final plea for folks to sign up for the September 24th meeting and wine-tasting at Stone Gate Vineyard in Gilford. Currently 27 folks are signed up.

For directions to the Stone Gate Vineyard, "click" here.

Roger also promoted the Central NH VNA & Hospice Annual Meeting on September 26th, to which all Kiwanians are invited due to their support for the agency. Brian Winslow, the Director of Development for CNHVNAH, reported that the guest speaker that evening will be Steve Norton, and the topic is named "The Silver Tsunami", the rapid aging in our area of the country, and it's ramifications for each of us.
For more details on the Central NH VNA & Hospice Annual Meeting check out the invitation Brian extended to the members of the Kiwanis Club by "clicking" here.



NEWS FROM OUR MEMBERS:
Jack Batchelder reminded that the Kiwanis-sponsored home-run derby is this Saturday, September 15th, at the Middle School major league ball-field, and volunteers are needed. Participation is waning due to conflicts in schedules with the football season being underway. Currently, an appeal is out to attract more adults to the competition. Cost to enter is $75. Volunteers are asked to show at 12:30, start time is 1 PM. Bats will be provided.

For details on being a competitor "click" here.
For details on being a sponsor "click" here.

WE MEET HERE THIS SATURDAY AT 12:30 PM

View of ballfield looking from the track at Opechee Park.
Photo by W. Stephen Loughlin

Jim Fortier reported a very successful Multicultural Festival, and the importance of the Kiwanis donation to it.
Joe Adrignola shared that the Mayor made a point to mention Kiwanis in his remarks.
Ed Merski & Roger Webster both reported they had seen Charlie St. Clair, who is quite banged up (from his recent motorcycle accident with a deer) but he is in good spirits and improving.

Carroll Stafford announced that his first cousin, Charlie Stafford, one of the owners of Stafford Oil Company, will be the speaker at the season's first Guys' Night Out on Thursday September 20th at Gilford Community Church. Stafford is the third generation owner of the family business, which was established in 1928. Charlie will talk about the history of the company and the business in which they are now engaged. The evening begins at 6 p.m. with a social hour followed by a meal at 7 p.m. After the meal, Charlie Stafford will make his presentation and answers questions from the crowd. Reservations are needed by Sept. 17, and can be made by calling the church office at 524-6057. The cost remains $10 per man for the entire night.
50 50:
Carroll Stafford won $50

"This beats working!"
Photo by W. Stephen Loughlin
Free Meal:
Larry Murphy was the winner.

Happy Dollars:


Jim Fortier donated $3, $1 for the conclusion of a successful Multicultural Festival, $1 for getting through his 50th wedding anniversary still married, and $1 for today's celebration of his class reunion from 1957 in Lincoln, NH.
Carroll Stafford donated $5 for winning tonight's 50-50, and $5 for celebrating his 60th HS reunion.
Mike Marsh donated $1 for learning that his son's foot was NOT broken.
Betty Ballantyne donated $3 due to the fact she had 3 grandchildren all to herself at home this weekend.
Larry Murphy donated $1 due to the fact that after 2 ½ weeks, his sister-in -law has gone home.
Joe Adrignola donated $1 to bring the total to $20, and due to the fact he is still breathing (Note: heavily & barely).

Fines:
None this week
Food Bank:
$62 was collected.
This month's donation will be to the Salvation Army. Local food pantries are given the proceeds on a rotational basis.
Guest Speaker:
New member Jeff Beane agreed to present due to the late cancellation of the scheduled guest.
Jeff is a Mass Mutual Life Insurance agent. He apologized if any Kiwanis member considered his presentation to be a sales pitch of any kind because it is not intended to be. Jeff presented a Mass Mutual free life insurance program, LifeBridge, which agents volunteer to recruit folks to apply for. No commissions are paid on any transaction; it is totally on a volunteer basis by the agents. The policy targets the 1-in-4 families nationwide that have no life insurance, and has been established as a source of educational funds in the event of the death of a parent. The policy is a $50,000 10-year term policy with premiums that are entirely paid for by Mass Mutual with several qualification requirements. A detailed informational sheet was provided members.
For more information, you can contact Jeff at 998-9813 between the hours of 6 AM – 9 PM. The Mass Mutual goal is to award $1 Billion in policies. Members who own businesses are encouraged to look at this as it may be a life saver for the children of some of their employees. Monies are paid solely to the educational institutions.

Detailed information on MassMutual's LifeBridge program is available by "clicking" here.

L to R: Jeff Beane and Pres. Roger Landry
Photo by W. Stephen Loughlin

Tonight's meeting was adjourned at 7:20 p.m.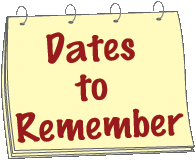 Saturday - September 15th
Home Run Derby - Opechee Park major league ball field - joint fund raiser with RVYSEF. We meet here at 12: 30.
Monday - September 24th
Club Meeting - We meet at the Stone Gate Vineyard in Gilford

Monday - October 1st
Board of Directors Meeting 5:30 p.m. at One Mill Plaza - all members are invited!
This is not a regular meeting. There will be no dinner served.
Monday - October 8th - NO MEETING (Columbus Day)


Tuesday - October 9th

Club Meeting - Guest Speaker - Brenda Polodero from the Laconia Historical Society - Historical Pleasant Street Homes
Monday - October 22nd
Club Meeting - Annual Installation of new officers and directors - Pheasant Ridge Country Club


WANT MAIL?
If you are not on the Kiwanis Bulletin e-mail list (and would like to be) please give Steve Loughlin your e-mail address. Also, if you are reading this bulletin and are not presently on the mailing list (and would like to be), "click" here.


"Click" here to get back to the top of the page.
Kiwanis Kronikle is publication of the Kiwanis Club of Laconia, P.O. Box 757, Laconia, NH 03247-0757.
We meet the second and fourth Monday at 6:15 p.m. at the Pheasant Ridge Country Club, Country Club Road, Gilford
Please call your President or Secretary about any member or family member in case of illness. Email: Roger Landry or Steve Loughlin

CLICK BELOW TO VISIT OUR FINE PATRONS