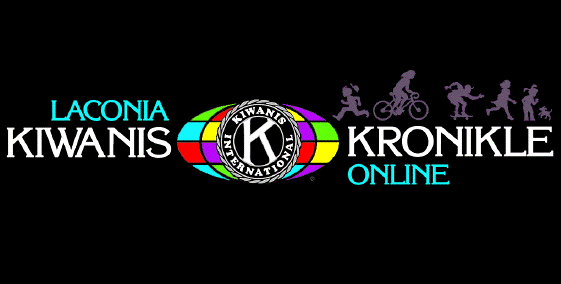 News That Concerns Kiwanians and Their Families
Venue: 405 Pub & Grill

Invocation: Steve Loughlin
Attendance: 9 members and 1 guest

Guests:
Rosemary Murphy - wife of Larry


From the President:
For this one meeting only, Meredith conducted the monthly Board of Directors meeting simultaneously with the regular meeting.
Separate Board meetings will resume again next month.
Meredith welcomed Kara Stanley back to the Club.

Kara Stanley is congratulated on her return.
Photo by W. Stephen Loughlin
From the Members:
Bill Gile recapped the first Key Club meeting at LHS this week, stating that approximately 35 students showed up for their initial meeting and there is a lot of energy in the Club. Bill is no longer the Advisor. He is now the Key Club liaison with the Kiwanis Club.

Betty Ballantyne recapped a very successful Roger's Ride. The Club netted $5,108.25, which will be used to fund children's charities in our area.
Betty reported that 2018 will the 10th and final year of this annual event.
We were pleased that John Perkins, winner of the iRocker Paddle Board, stopped by for a photo op. Congratulations John and thank you for supporting Kiwanis.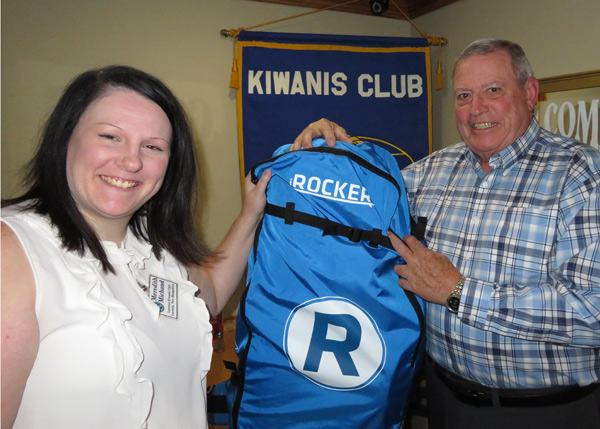 Meredith Michaud and John Perkins
Photo by W. Stephen Loughlin

Many thanks to all who participated in this year's Roger's Ride
Photo by W. Stephen Loughlin
FOR A COMPLETE PICTORIAL SUMMARY OF THE 2017 ROGER'S RIDE, "CLICK" HERE.
Food Pantry: $45 was collected
Happy Dollars:


$2 from Steve Loughlin: $1 for Kara being at the meeting and $1 for the success of Roger's Ride.
$1 from Larry Murphy for being here
$1 from Phil Bonafide for recently seeing his three grandchildren
$4 from Kara Stanley: $1 for being back, $1 for being able to assist with Roger's Ride, $1 for being a grandma for the second time, $1 in memoriam for a Brewster Academy friend who recently passed away
$3 from Bill Gile: $1 for the Key Club being back, $1 for the success of Roger's Ride, $1 and for now being part time
$1 from Rosemary Murphy because she doesn't have to cook for the next four days
$2 from Muff Kruse: $1 because of the success of the Multicultural Festival and $1 because she and her friend met today for their final collaboration with the publisher of her first children's book called Whispers on Winnipesaukee
$1 from John Walker because Muff is happy
$1 from Betty Ballantyne because she is happy that "everybody is happy."
Meeting adjourned at 7:42 p.m.
Because of the Columbus Day holiday, our next meeting will be Monday, October 16th at 6:15 pm.
This is our annual Installation Meeting.
DID YOU KNOW?...
...Kiwanian Muff Kruse has written a book?
It's called Whispers on Winnipesaukee and it will soon be released. 
Details will be announced in next month's bulletin.
To see a larger graphic of the front and back cover of the book, "click" on the above picture.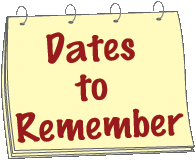 Monday - October 16th Venue: Hector's Restaurant & Lounge - 53 Beacon Street West., Laconia
6:00 pm - Club Meeting and Installation of Officers and Directors

WANT MAIL?
If you are not on the Kiwanis Bulletin e-mail list (and would like to be) please give Steve Loughlin your e-mail address. Also, if you are reading this bulletin and are not presently on the mailing list (and would like to be), "click" here.


"Click" here to get back to the top of the page.
CLICK BELOW TO VISIT OUR FINE PATRONS