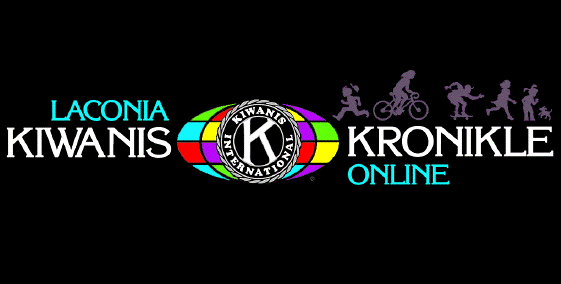 News That Concerns Kiwanians and Their Families
Attendance:
10 members

Invocation:
Meredith Horton

Guests:
None


Got Leadership?
President Jack reminded the members that tonight's meeting was his last as President of the Club and there are still openings for the position of both President and First Vice President.
Kevin Irish will continue as Second Vice President and Kathy Calvin will continue through next year as both Secretary and Treasurer. In light of the vacancy for President and First Vice President, no installation dinner has been scheduled. Past President Jim Fortier has volunteered to lead our next meeting, which will be held on Tuesday October 14th. Jack thanked Jim and then concluded by stressing we need someone to consider stepping up to the President position or to have other members, like Jim, to at least lead our meetings.
In view of the vacancy in leadership of the Club, Meredith Horton volunteered to step up to the position of First Vice President if a member or members would agree to take on the position of President or Co-Presidents. Then after, after a year of gaining experience in her leadership role, she would consider stepping into the role as President.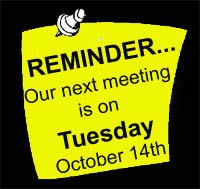 In view of the Columbus Day holiday on Monday October 13th, our next meeting will be held on Tuesday October 14th.   Jim Fortier has agreed to run that meeting.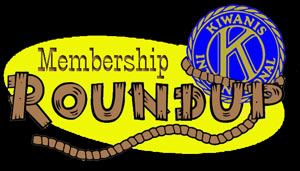 All CURRENT and PAST members are encouraged to attend our meeting on October 27th.   We will be discussing the future of the Laconia Kiwanis Club.  Input from all is encouraged.

From the Members:
Bill Gile, Betty Ballantyne, Meredith Horton and Jim Fortier reported on the participation with the Key Club at the concession stand this past Saturday at the Laconia High School Athletic Complex. Several Kiwanis Club members have volunteered to assist the Key Club at the Snack Shack during the week of November 3rd. If you are interested in signing up, please "click" here.

Dick Breton reported on the first meeting of the year for the Christmas Village. While Armand and Ernie Bolduc and Bob Hamel have run this annual event for many years, new volunteers are needed to take over leadership when the current organizers are ready to step down.
Steve Loughlin reported receiving thank you cards from past Key Club members Danielle Cote and Amy Cass thanking the Club for the scholarships they each received. To read their cards, "click" on each thank you below.
| | | |
| --- | --- | --- |
| | | |
| Thank You card from Danielle Cote fr | | Thank You card from Amy Cass |
50 50: None this week
Happy Dollars:


$2 from Meredith Horton who had help from Scott Laurent and Betty Ballantyne when she recently had car issues.
$1 from Bob Gile who was pleased to report his sister is doing well after recent surgery
$3 from Betty Ballantyne who wanted to thank Steve Loughlin and Scott Laurent who assisted her when she had a car problem after the last Kiwanis meeting. Betty also reported on the upcoming Irwin Ford "Drive for your School" event on Thursday, September 25, from 3-7 PM.

Fines:
None this evening

Guest Speaker:
None this evening
That's All Folks!
With the conclusion of tonight's meeting, Jack Batchelder completed his term as President.  Thank you, Jack, for your service to the Laconia Kiwanis Club!

Jack Batchelder rings the bell one last time.
Photo by W. Stephen Loughlin

Tonight's meeting was adjourned at 7:45 p.m.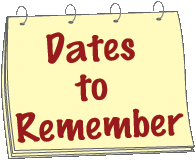 Tuesday - October 14th
Club Meeting - OPEN
Monday - October 27th
Club Meeting - OPEN - Membership Roundup

WANT MAIL?
If you are not on the Kiwanis Bulletin e-mail list (and would like to be) please give Steve Loughlin your e-mail address. Also, if you are reading this bulletin and are not presently on the mailing list (and would like to be), "click" here.


"Click" here to get back to the top of the page.
Kiwanis Kronikle is publication of the Kiwanis Club of Laconia, P.O. Box 757, Laconia, NH 03247-0757.
We meet the second and fourth Monday at 6:15 p.m. at the Pheasant Ridge Country Club, Country Club Road, Gilford
Please call your President or Secretary about any member or family member in case of illness. Email: Jack Batchelder or Steve Loughlin

CLICK BELOW TO VISIT OUR FINE PATRONS