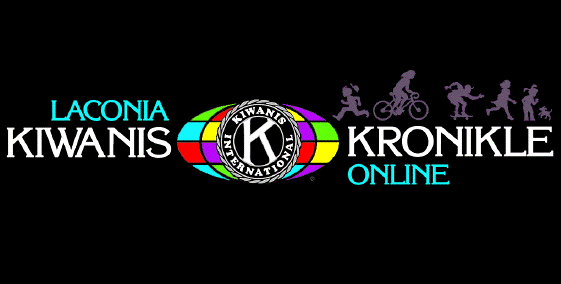 News That Concerns Kiwanians and Their Families
Venue:
Woodside at the Taylor Community

Family Affair:


Meet Me and Mini Me
Photo by W. Stephen Loughlin
Attendance:
14 members 2 guests

Invocation:
Phil Bonafide

Guests:

Sue Nelson – Honorary Kiwanian and wife of Don
Zack Laurent – son of Scott
| | | | | |
| --- | --- | --- | --- | --- |
| | | | | |
| Sue Nelson | | Zack Laurent | | |
From The President:
President John welcomed Club members to our new venue at Woodside and reviewed the sequence of events necessitating the move. John singled out Steve for his extensive work and negotiations to make this move happen.
John also reported that, at last week's Board meeting, the budget for FYE 2016 was approved. He also briefed the Club on the current status of the Eliminate Project, a fund-raising project due to conclude at the end of this calendar year. The goal is to raise $110 million to eliminate Maternal Neo-Natal Tetanus from the world. To date $100.2 million has been raised, and only 21 countries are yet to go. In 2015, three countries have been successful in attaining this goal.
Membership: John reported that Sue Janes has expressed an intent to join the Club, but not until after October.
From The Members:


Scott Laurent briefed the membership on Pumpkin Festival, which will be held October 24th in downtown Laconia. He distributed the assignment lists for members who will be participating. A copy of that list is available by "clicking" here. Any member of the Laconia Kiwanis Club or friend of Kiwanis who would like to assist the Club with Pumpkin Festival (or if you have any questions), please contact Scott Laurent at 603-387-9154.
Phil Bonafide asked for help manning a parking lot he owns on Union Avenue which he will charge $10 per car to park during the festival. The lot will hold 30-40 cars. For details on Pumpkin Festival, "click" here.
Kathy Calvin reported another successful KARES event was held last week. Upcoming is an unscheduled reading at Woodland Heights School and a mid-December event at Elm Street School. Kathy presented perfect attendance pins. The first was to Steve Loughlin for 9 years of perfect attendance and the second one was to herself for 13 years of perfect attendance.
| | | |
| --- | --- | --- |
| | | |
| Don't Smile, Kathy | | Lucky 13 |
| Photo by John Walker | | Photo by W. Stephen Loughlin |
Bill Gile reported the Key Club is looking for concession stand help at the Soccer Tournament, which is being held on November 2-8. There is a requirement that adults do the grilling, not the kids, so please sign up, or contact Bill to do so. Bill also mentioned that the Key Club will have a team entered in the Spelling Bee, to be held Thursday, October 22nd at 6:30 PM at Laconia High School. The Lakes Region Scholarship Foundation is the recipient of monies raised during the Bee. Additionally, Key Clubbers plan to participate in the annual Turkey Plunge which will be held at Opechee Park on October 31.
Rob Reid briefed the possibility of a new fund-raiser in November called "paint and sip." The Board is presently in process of voting on this proposed project. It would be a community event held at the Beane Conference Center on November 19th and led by Larry Frates. Proceeds will be donated to the Santa Fund, which provides needy/at risk children with winter clothing. Stay tuned!
THANK YOU, KIWANIS!
Steve Loughlin reported the Club has received a "thank you" note from Abby Teichert for the scholarship money we have given her over the last four years through the Lakes Region Scholarship Fund. Abby, who is concluding her senior year at Bryant University (in Smithfield, Rhode Island), was the Vice President of the Laconia Key Club in 2011-2012.

Of Interest: The stationary used by Abby Teichert was a custom card which included a picture taken by Jackie Bonafide. Jackie is the wife of long time Kiwanian, Phil Bonafide.
To read Abby's thank you letter, "click" here.
50/50: None this evening

Happy Dollars:



$1 from Muff Walker for a nice weekend trip to VA and celebrating her husband's birthday while there
$2 from Bill Gile for having a great Key Club this year and enjoying Columbus Day on the lake, his last boating day of the year.
$1 from Roger Webster for his highly educated grand-daughter from Florida planning to be in Laconia for Thanksgiving
$1 from Sue Nelson for spending the long Columbus Day weekend with family in New York and seeing her brother who is doing quite well following some serious medical issues.
$4 from Betty Ballantyne for the four Kiwanis Club members who did a test-drive of a Ford at the Drive For Your School event which raised $1,920 for Laconia High School.
$4 from John Walker: $1 for Kathy Calvin agreeing to be Secretary/Treasurer for yet another year, $1 for having a great Board who all behaved themselves at the Installation Dinner, $1 for Steve Loughlin being named Kiwanian of the Year, and $1 for celebrating birthday #67 with family over the weekend.
Tonight's meeting was adjourned at 7:49 p.m.

Goodnight Everyone!
Photo by W. Stephen Loughlin

Meet the Taylor Community food staff
Photo by W. Stephen Loughlin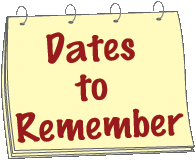 Saturday - October 24th - Venue: Canal Street, Downtown Laconia For a map showing the location of activities "click" here.
Pumpkin Festival- Volunteers needed
Monday - October 26th - Venue: Taylor Community - Woodside For directions, "click" here.
Club Meeting - guest speakers: Jennifer Laramie and Peter Cassell from Central NH VNA and Hospice

WANT MAIL?
If you are not on the Kiwanis Bulletin e-mail list (and would like to be) please give Steve Loughlin your e-mail address. Also, if you are reading this bulletin and are not presently on the mailing list (and would like to be), "click" here.


"Click" here to get back to the top of the page.
Kiwanis Chronicle is publication of the Kiwanis Club of Laconia, P.O. Box 757, Laconia, NH 03247-0757.
We meet the second and fourth Monday at 6:15 p.m
Please call your President or Secretary about any member or family member in case of illness. Email: John Walker or Steve Loughlin

CLICK BELOW TO VISIT OUR FINE PATRONS