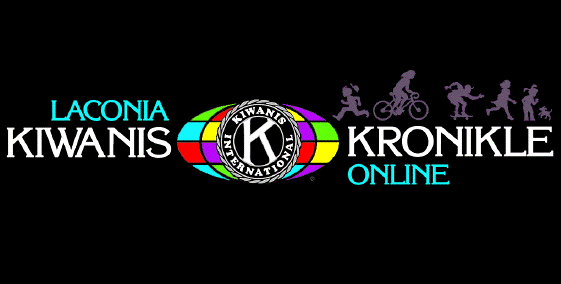 News That Concerns Kiwanians and Their Families
Attendance:
11 members and 2 guests

Invocation:
John Walker
Guests:
Dan Andrews - Lt. Governor Division 6
Janice Andrews - VP of Mount Washington Valley Kiwanis Club
| | | | | |
| --- | --- | --- | --- | --- |
| | | | | |
| | | | | |
From the Past President:
Not-So-Immediate Past President Jim Fortier ran the meeting, his first since serving as Club President in 1988-1989. Jim introduced our guests, and announced our next meeting will be held on Monday, October 27th. John Walker agreed to run the meeting in the absence of an acting club President. Jim then read a thank-you note from BSA Troop 68 for our donation which provided scholarship money to three scouts who had been unable to afford summer camp. Jim also announced a snack-shack sign-up sheet is available online to assist the Key Club man the concession stand during the Fall soccer and field hockey tournaments. Dates are 3-6 November, from 3 PM - 9 PM, and all day Sunday, November 9. You can sign up online to support our Key Club by "clicking" here.

Past President Jim Fortier reprises a familiar role.
Photo by W. Stephen Loughlin

From the Members:
Kathy Calvin announced an upcoming Kiwanis KARES event at Elm Street School this upcoming Monday, October 20th, at 9 AM and at Pleasant Street School Thursday, November 6th at 9 am. We need your help, please consider.
Roger Webster announced he brought another six WWII era books for members to take home and keep, and another 12 coming next meeting.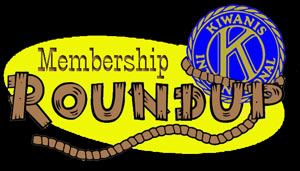 All CURRENT and PAST members are encouraged to attend our meeting on October 27th.   We will be discussing the future of the Laconia Kiwanis Club.  Input from all is encouraged.

50 50: None this week
Happy Dollars:


None this week

Fines:
None this evening

Guest Speaker:
Jim Fortier introduced tonight's guest speaker, Lt. Governor Dan Andrews.
Dan's 3-prong presentation first announced messages and events from our Governor. There are quarterly Training Conferences throughout our Region that all members are encouraged to consider attending. The next meeting is November 21-23 in Portsmouth, NH. (Note: Kathy Calvin and John Walker have already registered for this event). The Conference following is in March in Mansfield, MA. This upcoming year's International Convention will be held in Indianapolis, IN, June 25-28 to celebrate the 100th anniversary of Kiwanis International's existence.
Dan mentioned two websites to get any and all info any member would need, both with links to any event: www.kiwanisone.org, and www.newenglandkiwanis.org.
Dan also talked up the Kiwanis International efforts to eliminate maternal and neonatal tetanus. International pledged $110 million to this effort, and our Region 6 pledged $1 million of that. We have a long way to go. Please, as a Club, consider.
The 2nd prong described what the Region's visit to our Club in 2010 determined. Dan then went on to the 3rd prong of recommendations for what we do now to grow our Club and survive: 1) ID a Community Project Kiwanis could sponsor, 2) Investigate starting elementary, K-Kids, Middle School, Builders, or college, Circle K programs, 3) Recruit spouses, 4) Go after BIG speakers to enhance meetings, 5) Read the Kiwanis magazine for other ideas. Dan went on to say region leadership feels we have an excellent core and will succeed.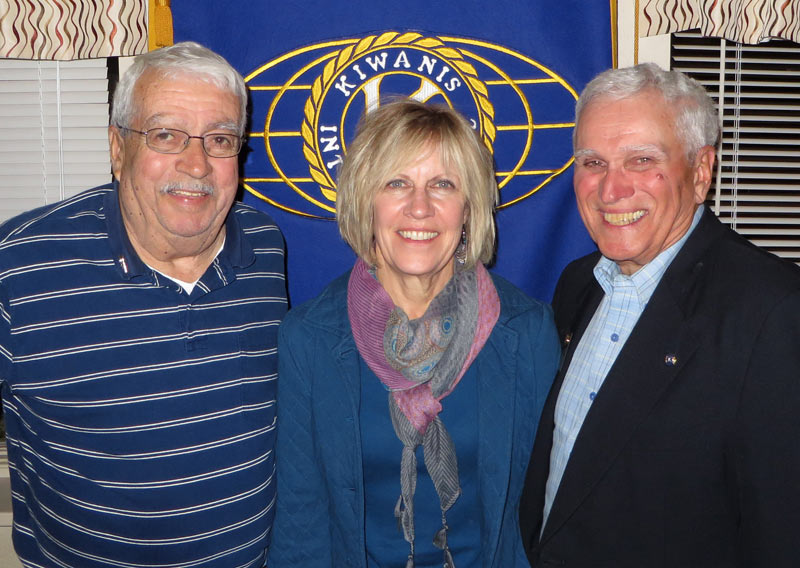 Past President Jim Fortier with our guests Janice and Dan Andrews
Photo by W. Stephen Loughlin

Tonight's meeting was adjourned at 7:41 p.m.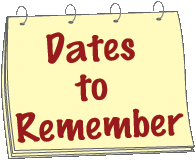 Monday - October 27th
Club Meeting - Membership Roundup
Monday - November 10th
Club Meeting - OPEN
Monday - November 24th
Club Meeting - OPEN

WANT MAIL?
If you are not on the Kiwanis Bulletin e-mail list (and would like to be) please give Steve Loughlin your e-mail address. Also, if you are reading this bulletin and are not presently on the mailing list (and would like to be), "click" here.


"Click" here to get back to the top of the page.
Kiwanis Kronikle is publication of the Kiwanis Club of Laconia, P.O. Box 757, Laconia, NH 03247-0757.
We meet the second and fourth Monday at 6:15 p.m. at the Pheasant Ridge Country Club, Country Club Road, Gilford
Please call your President or Secretary about any member or family member in case of illness. Email: Jack Batchelder or Steve Loughlin

CLICK BELOW TO VISIT OUR FINE PATRONS