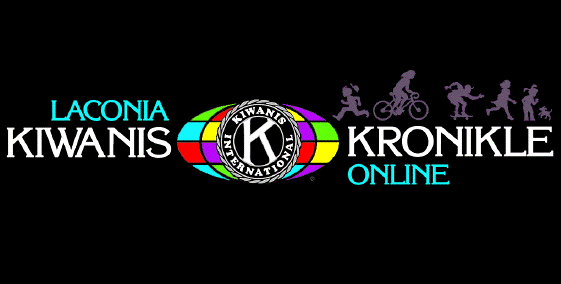 News That Concerns Kiwanians and Their Families
PUMPKIN FESTIVAL SPECIAL EDITION
Venue:
Woodside at the Taylor Community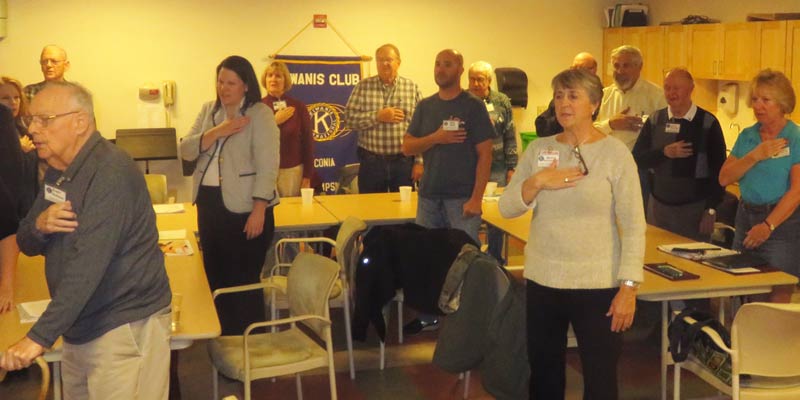 ...One Nation Under God...
Photo by W. Stephen Loughlin

Attendance:
14 members 3 guests

Invocation:
Muff Kruse

Guests:

Sue Nelson - Honorary Kiwanian and wife of Don
Jennifer Laramie - Hospice Director at CNHVNAH
Peter Cassell -Veteran Volunteer at CNHVNAH
| | | | | |
| --- | --- | --- | --- | --- |
| | | | | |
| Sue Nelson | | Jennifer Laramie | | Peter Cassell |
From The President:
President John reported he recently attended a Kiwanis meeting in Intervale, NH hosted by the Mount Washington Valley Club. The District Governor was paying a visit as well.
John also reported a total take at this past weekend's Pumpkinfest to be $2,020, $1,430 of which was from Phil Bonafide manning a lot he owns on Union Avenue and selling parking spaces for the day. John then distributed a Committee list for this Fiscal Year and told the Club it will be discussed at meetings held in November. In closing, John encouraged all members to Live it. Love it. Share it. Talk to your friends, tell them why you are a Kiwanian, let us grow the Club.
From The Members:
Kathy Calvin announced that our first KARES event at Woodland Heights School will be in November, exact date not set yet. She also had a conversation with the new General Manager of the Laconia Muskrat baseball team about perhaps having a Kiwanis book night at one of their games as a means of distributing a growing stack of leftover books. Kathy also asked for financial support for her participation in the Salvation Army Turkey Plunge this weekend. Finally, Kathy asked members to think of some groups that may be interested in ringing the Salvation Army bell any day from November 27th to December 24th as there are openings available. The Kiwanis Club will be ringing the bell on December 23rd.
Rob Reid reported on the events on PumpCANALy. For pictures of PumpCANALy and the entire Pumpkin Festival, scroll down to the bottom of the page.
Meredith Michaud reported on the upcoming fund-raiser, a paint and sip, being billed as Wine Down for Warmth. It is a fund-raiser for The Santa Fund being held November 19th at the Beane Conference Center. Tickets, which are available online only, is a BYOB, and seating is limited. Members please help get the word out. To purchase tickets online, "click" here.
50/50: None this evening

Happy Dollars:



$1 from Roger Webster due to being told by his doctor that his bladder cancer remains in remission and not to come back for six months
$1 from Phil Bonafide for the success with parking during Pumpkinfest
$5 from Bill Gile: $3 for three successfully concluded Key Club events, and $2 for the upcoming events
$1 from Don Nelson for the success of Pumpkinfest
$2 from Jeff Beane: $1 for the upcoming organic Christmas tree sales that will generate a $5 donation to Kiwanis for each tree sold, and $1 for Meredith's hard work and social media skills in promoting the wine-down-for-warmth event
$2 from Rob Reid for the dual success of PumpCANALy and parking
$1 from Jim Fortier for leaving for Florida on Saturday
$2 from Betty Ballantyne: $1 for the success of the Pumpkinfest and $1 for all Jim's help the six months he has been in NH
$4 from John Walker: $2 each for Key Club work during the Pumpkinfest, and $2 for the good work being done to raise funds for the Santa Fund
Guest Speakers:
President John introduced tonight's guest speakers: Jennifer Laramie, Hospice Director at Central New Hampshire VNA & Hospice (CNVNAH) and Peter Cassell, Hospice Volunteer
Jennifer Laramie gave a very brief overview of the We Honor Veteran's program, followed by a detailed report by Peter Cassell of the importance of the program to our nation's Veterans at their End-of-Life. Peter detailed the community and VA coordination required of local hospice agencies to make the program work.
CNHVNAH is a Level 3 agency and very close to becoming a top level (Level 4) agency. CNHVNAH was New Hampshire's first agency to achieve Level 1 status in 2012. For more information on CNHVNAH visit their website by "clicking" here.

L to R: Peter Cassell, Jennifer Laramie and John Walker
Photo by W. Stephen Loughlin
Tonight's meeting was adjourned at 7:40 p.m.
IN THE NEWS: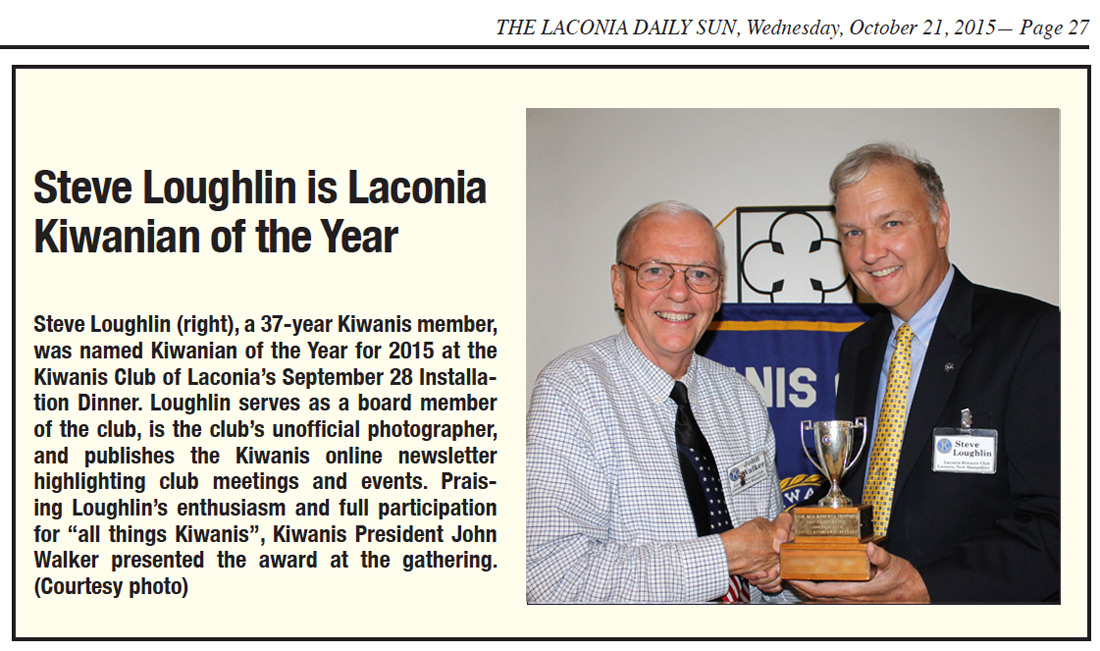 MEMORIES OF PUMPKIN FESTIVAL
OCTOBER 24, 2015
"CLICK" ON ANY OF THE PICTURES BELOW TO VIEW A LARGE PICTURE.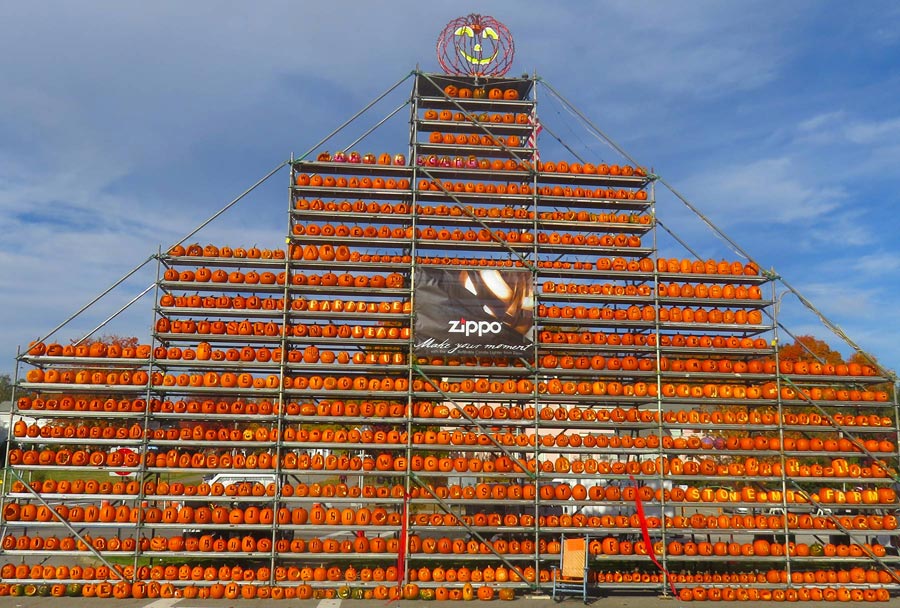 WELCOME TO PumpCANALy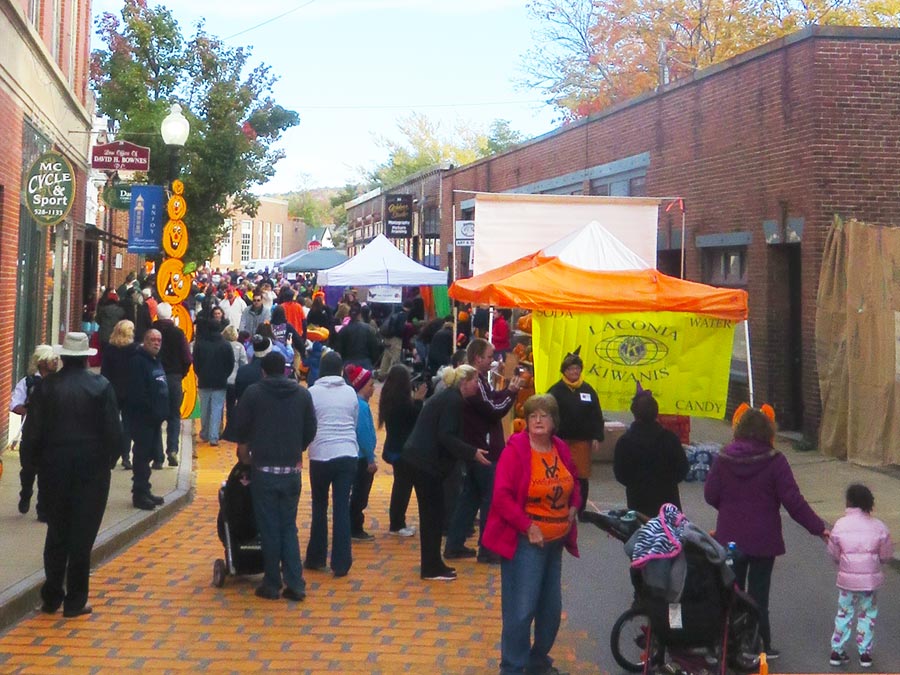 Entrance to the busiest street at the festival

Laconia Kiwanians ready to serve

Don and Sue Nelson at work.

Don and Sue Nelson at play.

AND NOW A WORD FROM ONE OF OUR VALUED SPONSORS...

John Walker with his favorite lady.

Scott Laurent with his two favorite ladies.

Rob Reid hosts Donuts On A String

Larry Frates, JACK, Steve Loughlin

Photo by Paulette Loughlin

Unless otherwise noted, all p

hotos by W. Stephen Loughlin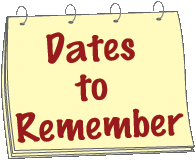 Monday - November 9th - Venue: Taylor Community - Woodside For directions, "click" here.
Club Meeting - OPEN
Thursday - November 19th - Venue: Beane Conference Center For directions, "click" here.
Wine Down for Warmth - Wine and Painting
Monday - November 23rd - Venue: Taylor Community - Woodside For directions, "click" here.
Club Meeting - guest speaker - Laconia Police Prevention Enforcement Treatment (PET) Officer Eric Adams - Topic: Drug Prevention Training

WANT MAIL?
If you are not on the Kiwanis Bulletin e-mail list (and would like to be) please give Steve Loughlin your e-mail address. Also, if you are reading this bulletin and are not presently on the mailing list (and would like to be), "click" here.


"Click" here to get back to the top of the page.
Kiwanis Chronicle is publication of the Kiwanis Club of Laconia, P.O. Box 757, Laconia, NH 03247-0757.
We meet the second and fourth Monday at 6:15 p.m
Please call your President or Secretary about any member or family member in case of illness. Email: John Walker or Steve Loughlin

CLICK BELOW TO VISIT OUR FINE PATRONS