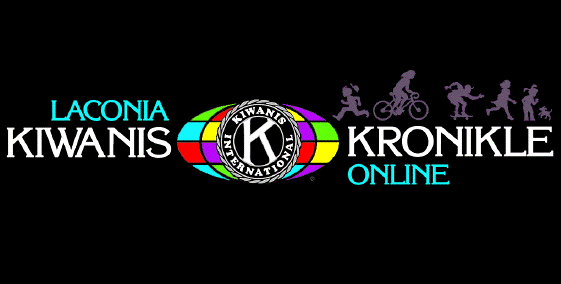 News That Concerns Kiwanians and Their Families
Attendance:
20

Invocation:
John Walker

Guests:
David Lynch - Guest Speaker
Noah Simonton - Guest Speaker
Ayla Farley - Guest Speaker

| | | | | | |
| --- | --- | --- | --- | --- | --- |
| | | | | | |
| | | | | | |
| | | | | | |
NEWS FROM THE PREZ:
President Scott asked members to please go to the Membership page of the Laconia Kiwanis website to ensure accuracy of each members personal information (e-mail address, occupation, phone numbers, etc). Please e-mail Steve Loughlin with any corrections.

Scott then distributed committee assignments for the coming year. If you weren't at the meeting, you can read the committee assignments at the Kiwanis website Membership page by "clicking" here. If you don't like a committee you're on or would like to volunteer for an additional committee assignment, please contact President Scott by "clicking" here.
The annual Kiwanis Christmas party will be December 10th at Pheasant Ridge. There will be a Yankee Swap with a $15 maximum.
Scott reminded members of the next Board meeting on 12/3/12, all members invited, no meal will be served.
Scott referred to a letter from the Lakes Region Scholarship Foundation thanking the Kiwanis Club for the $250 donation to their annual Community Spelling Bee. The event raised $9,120. To read the thank you letter, "click" here.

NEWS FROM AND ABOUT OUR MEMBERS:
Dick Breton promoted Christmas Village and noted that volunteers are needed. It will be held 29 & 30 November, and 1 & 2 December.

Kathy Calvin presented the two Legion of Honor Certificates that were not ready for the Annual Installation Meeting. Joe Adrignola was recognized for 25 years. Ed Merski was recognized for 35 years.
| | | |
| --- | --- | --- |
| | | |
| Joe Adrignola: 25 Years with Kiwanis | | Ed Merski: 35 Years with Kiwanis |


Kathy Calvin requested volunteers to man the bell-ringing for the Salvation Army December 21st. If you would like to add your name to the list, please indicate the day and time preference and "click" here to send an e-mail to our bulletin editor. Your preference will then be updated into the schedule listed below:
09am - 10am: Ed Merski and Joe Adrignola
10am - 11am: Don Nelson and Larry Murphy
11am - noon:. Brian Winslow and Warren Mitchell
xnoon - 1pm:. ____________ and Kathy Calvin
.1 pm - 2pm: .Scott Beane and Phil Bonifide
.2 pm - 3pm: .Steve Loughlin and Lori Dickson
.3 pm - 4pm: .Betty Ballantyne and ______________
.4 pm - 5pm: .Scott Laurent and ______________
Kathy announced that the next Kiwanis KARES is at Woodland Heights on 12/7/12. Help is needed..
Kathy promoted the $5 calendar raffles that are on sale now. Proceeds will benefit the Laconia High School Bank. Winning tickets can get two tickets to a Meadowbrook performance, or a night at Mill Falls in Meredith, among other prizes.
Kathy reported the Laconia Kiwanis Club distributed candy canes at the annual Laconia Christmas Parade that was held this past weekend. In addition to she and Joe Adrignola, marchers included members from the Laconia High School Key Club as well as Joe's grandson, Joshua Chandler and Kathy's husband, John.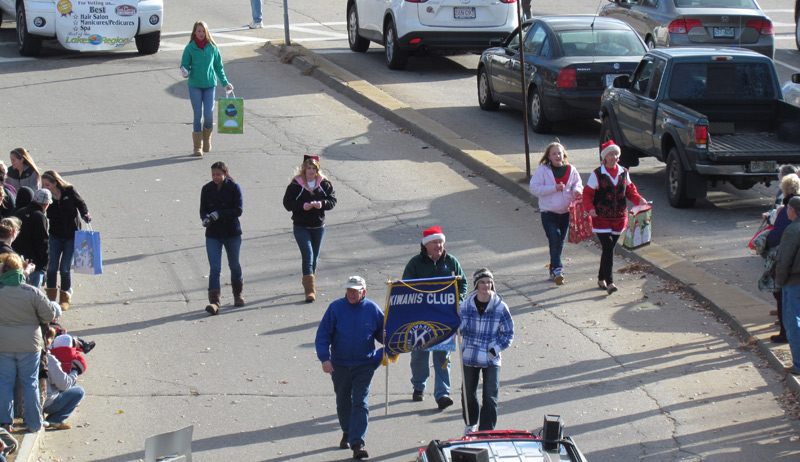 Laconia Kiwanis Club (with help from the LHS Key Club) on parade.
Photo by W. Stephen Loughlin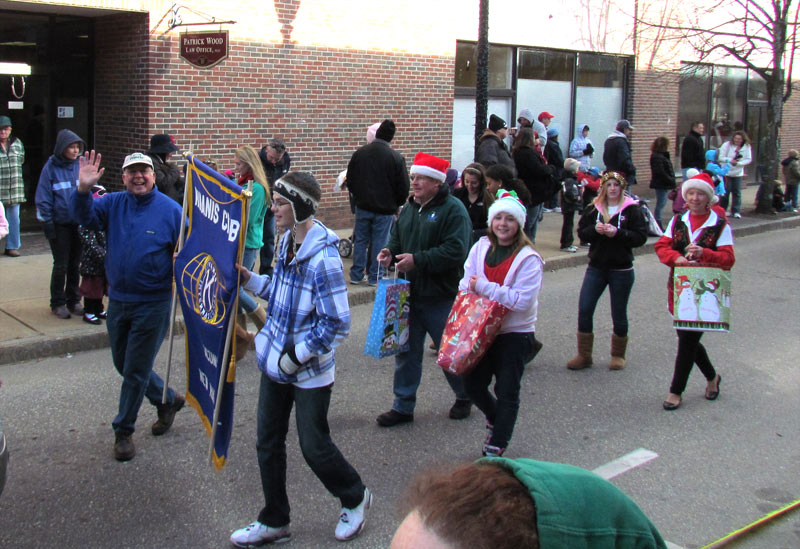 Joe Adrignola waives to the camera.
Photo by W. Stephen Loughlin
50 50: $23.00
Tonight's winner was Joe Adrignola.
Prior to tonights win, Joe had not won a Kiwanis Club 50 50 since November 28, 2011!
Joe thanks God for his first 50 50 victory in a year.
Photo by W. Stephen Loughlin
Food Pantry:
$58.00 was collected
Free Meal:
Roger Landry

Happy Dollars:


$1 from Steve Loughlin for John Walker being back to take notes.
$1 from Roger Landry for winning a free meal.
$5 from John Walker to salute our guests from the Appalachian Mountain Teen Project noting that organization is "truly a great cause."
$2 from Betty Ballantyne for the success of the Irwin Motors Ladies and Wheels program which trained 47 local women about winter driving.
Fines:
None this week
Guest Speaker:
David Lynch, Executive Director AMTP (Appalachian Mountain Teen Project) with two teens, Noah Simonton and Ayla Farley.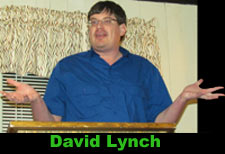 David started out his presentation by telling the starfish on the beach story, using it as a metaphor to explain that even helping just one teen is worth the effort, even though there are hundreds that need it. Dave did an excellent job outlining what his program does for area youth, to include mentoring, family support, crisis support, wilderness adventure, and partnerships with the schools in diversity awareness. In 2012, 7,762 hours have been used to support 525 Belknap and Southern Carroll County kids. 1/3 of the children receiving AMTP assistance are from Laconia, ½ from Belknap County. Other than a $2,400 grant from Alton, no other Belknap towns or support AMTP financially. Some of the tenets of the program are to give back to the community through service, college visits and career assistance after high school. David asked all members to write to their City Councilors to request support.
Noah shared some of his compelling life story, including the difficult breakup of his parent's marriage to abandonment by his mother. Noah was institutionalized for two years before being placed back with his Dad. He has been an AMTP member for two years and is succeeding in life.
Ayla has been an AMTP teen for 5 years and, at 16 years old, is the lone teen member of the Board of Directors. She hopes to attend PSU or Keene State and eventually become a teacher.
For more information on the Appalachian Mountain Teen Project visit their website by "clicking" here.

L to R: Ayla Farley, David Lynch, John Walker and Noah Simonton
Photo by W. Stephen Loughlin

Tonight's meeting was adjourned at 7:45 p.m.
IN THE NEWS: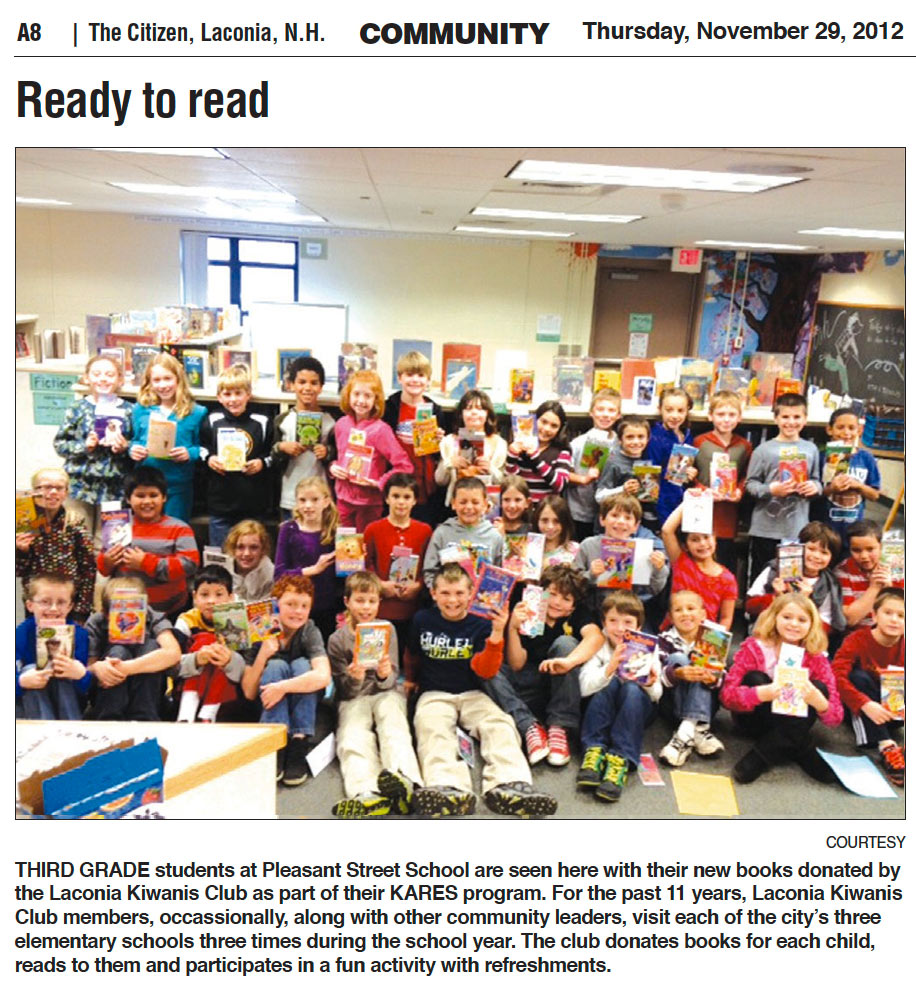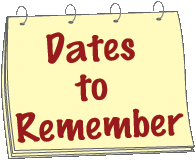 Monday - December 3rd
Board of Directors Meeting 5:30 p.m. at One Mill Plaza - all members are invited!
This is not a regular meeting. There will be no dinner served.

Monday - December 10th
Club Meeting - Adult Christmas Party
Friday - December 21st
Ring the Bell for the Salvation Army - Downtown Laconia


WANT MAIL?
If you are not on the Kiwanis Bulletin e-mail list (and would like to be) please give Steve Loughlin your e-mail address. Also, if you are reading this bulletin and are not presently on the mailing list (and would like to be), "click" here.


"Click" here to get back to the top of the page.
Kiwanis Kronikle is publication of the Kiwanis Club of Laconia, P.O. Box 757, Laconia, NH 03247-0757.
We meet the second and fourth Monday at 6:15 p.m. at the Pheasant Ridge Country Club, Country Club Road, Gilford
Please call your President or Secretary about any member or family member in case of illness. Email: Roger Landry or Steve Loughlin

CLICK BELOW TO VISIT OUR FINE PATRONS