S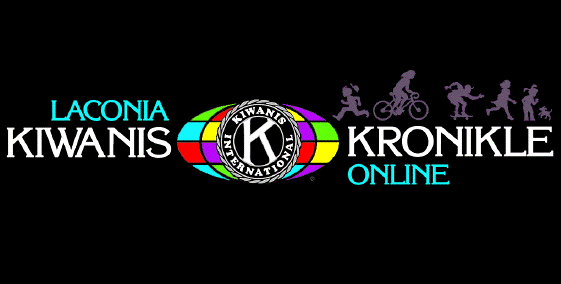 News That Concerns Kiwanians and Their Families
Venue: Laconia Fire Department Community Room

Attendance: 11 in attendance: 5 members and 6 guests
Invocation: Phil Bonafide


…one nation under God….
Photo by W. Stephen Loughlin

Guests:
Randy Brough - Director of the Laconia Public Library
Heather Ausevich - Key Club Vice President
Lydia Tucker - Key Club Secretary
Maeghan Ash - Key Club member
Tim Ausevich - Key Club member
Patrick O'Reilly - Key Club member

P

ho

tos by W. Stephen Loughlin
NEWS FROM THE PRESIDENT:
Bill Gile reminded the group of the following:
• Our annual Christmas Party will be held on Tuesday December 11th at the Shang Hai Chinese restaurant. The meeting will include a Yankee Swap. If you or a guest would like to participate in the Yankee Swap, please bring a wrapped gift with a value not to exceed $15.00.
• The meeting on December 11th will be the last meeting of the year. Beginning in 2019, club meetings will be held on the 4th TUESDAY of the month at the Shang Hai Chinese restaurant.
• The annual Market Basket Food Pantry shopping will take place on Saturday, December 8th at 8:30 am.
Bill also reported the Club received a thank you letter from Central New Hampshire VNA & Hospice for our recent donation.  To read that letter, "click" here.
NEWS FROM THE MEMBERS:
Betty Ballantyne reported, thanks to the generosity of Chris Irwin, Irwin Motors has agreed that Laconia Kiwanis would be a recipient of the proceeds from the Lincoln Driven to Give Day. Lincoln Driven to Give Day is designed for Lincoln dealerships to partner with local or national community organizations and non-profits. The Laconia Kiwanis Club will receive $20 per test driver for that day.
No date has been set for this annual event but we anticipate it may be sometime this Spring.
Kathy Calvin reminds the members to SAVE THE DATE of Saturday, December 22nd. That is when the Laconia Kiwanis Club is scheduled to ring the bell in downtown Laconia (across from Citizens Bank) for the Salvation Army. In view of our limited number of members, club members are encouraged to invite a guest to ring with them. The guest can be a family member, a former Kiwanis member, a neighbor, or fellow employee.
If you would like to add your name (and the name of a guest) to the list below, please indicate the time preference and "click" here to send an e-mail to our bulletin editor. Your preference will then be updated into the schedule listed below.
09am - 10am:s Betty Ballantyne and _____________
10am - 11am:s Bill Gile and _____________
11am - noon: s