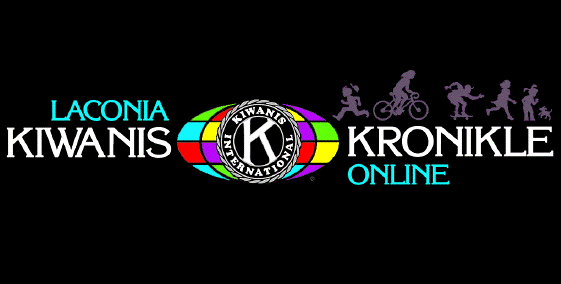 News That Concerns Kiwanians and Their Families
Venue: Hector's Restaurant & Lounge

Attendance: 5 Board Members: Betty Ballantyne, Bill Gile, Scott Laurent, Steve Loughlin, and Meredith Michaud
Invocation: Steve Loughlin

Guests: None
Board Topics:
During the Board meeting several topics were discussed including but not limited to:
• Treasurer's Report: Operating and Charity Fund
• Membership growth
• Future meeting: Dates and Changes
• Food Pantry Donation through Albright Cleaners
• Committee Assignments
• Donations: Approvals and Declines
Minutes of the Board meeting will be reviewed at the January Board meeting.
From the President:
President Bill Gile discussed dates and details of upcoming meetings as follows:

There will be NO board meeting in December. Starting in January our board meeting will be held on the second Monday of each month and our regular meeting will be held on the fourth meeting of each month.
The Board meeting on January 8th will be held in the Conference Room of the Laconia Fire Department. All members are invited to attend.
The regular meeting for next month will be held January 22nd at Hector's restaurant.


Monday, December 11th is our annual Christmas Party & Yankee Swap. Members are encouraged to bring a wrapped gift costing no more than $15.00. Spouses and Guests are invited to attend and to bring a gift so they too can participate in the Yankee Swap.
THANK YOU, KIWANIS!
The Club received three thank you letters.
Click on the names below to read letters from:
• The Belknap Mill
• Central New Hampshire VNA & Hospice
• Lakes Region Scholarship Foundation

Congratulations to Kiwanian, Betty Ballantyne who will be retiring from Irwin Motors on Friday December 8th. Betty has been employed by Irwins for 26 years. Since 1998, she has been the company's Used Car Sales Manager.

Betty Ballantyne on the job at Irwin Motors
Photo by W. Stephen Loughlin
HAPPY DOLLARS:


$2 was collected in honor of Betty Ballantyne's upcoming retirement on December 8th.
Meeting adjourned at 8:05 p.m.x

We need volunteers to man the bell-ringing for the Salvation Army on Friday, December 22nd, in downtown Laconia (across from Citizens Bank).
If you would like to add your name to the list, please indicate the time preference and "click" here to send an e-mail to our bulletin editor. Your preference will then be updated into the schedule listed below.
009am - 10am:sKathy Calvin and Joe Adrignola
10am - 11am:sKathy Calvin and _____________
11am - noon: sPhil Bonafide and Betty Ballantyne
xnoon - 1pm:. D. Scott Beane and Steve Loughlin
.1 pm - 2pm: .Kathy Calvin and _____________
.2 pm - 3pm: .Lydia Tucker and Lauren from the Key Club
.3 pm - 4pm: .Lydia Tucker and Lauren from the Key Club
.4 pm - 5pm: .Scott Laurent and Kara Murray
DON'T FORGET.....
...WE MEET HERE, AT HECTOR'S, ON MONDAY, DECEMBER 11th AT 6:00 PM,
FOR OUR ANNUAL CHRISTMAS PARTY AND YANKEE SWAP
P
ho
to by W. Stephen Loughlin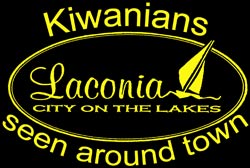 CHRISTMAS AUCTION VOLUNTEERS:
Past President Brian Winslow (2008-2010) and former Kiwanis member & Past President Joe Collie (2005-2007) were happy to lend their assistance at this year's Greater Lakes Region Children's Auction. Brian and Joe each worked at the Bid Board reviewing the items up for bid.
To view a larger picture of Brian Winslow, "click" here.

To view a larger picture of Joe Collie, "click" here.

P

ho

tos by W. Stephen Loughlin
AN OLDIE BUT GOODIE:
Retired Kiwanian and Past President Howard Bacon (1956-1957) was spotted at the Taylor Community ready to tackle the outdoors.
Howard, who is now 96, resides at the Ledgeview building of the Taylor Community.
Howard Bacon says HI to his friends in Kiwanis.
Photo by Paulette Loughlin
IN THE NEWS:
Betty Ballantyne was featured in the December 2017 Irwin Automotive Group newsletter.

Kiwanis members are invited to congratulate Betty on her retirement
at the Irwin dealership located at 59 Bisson Ave in Laconia.
President Bill and Past President Meredith were seen in the November 18th edition
of The Laconia Daily Sun. "Click" on the picture below for details.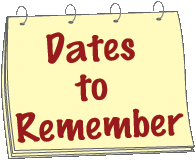 Monday - December 11th Venue: Hector's Restaurant & Lounge - 53 Beacon Street West., Laconia
6:00 pm - Club Meeting - Annual Christmas Party - Yankee Swap
Friday - December 22nd Venue: Downtown Laconia - Intersection of Main Street and Pleasant Street
6:00 pm - Ring the Bell for the Salvation Army - Please review the sign up sheet above.
Monday - January 8th Venue: Laconia Fire Department Community Room - 848 North Main Street, Laconia
6:00 pm - Board of Directors Meeting - all members invited to attend - NO MEAL SERVED
Monday - January 22nd Venue: Hector's Restaurant & Lounge - 53 Beacon Street West., Laconia
6:00 pm - Club Meeting -

WANT MAIL?
If you are not on the Kiwanis Bulletin e-mail list (and would like to be) please give Steve Loughlin your e-mail address. Also, if you are reading this bulletin and are not presently on the mailing list (and would like to be), "click" here.


"Click" here to get back to the top of the page.
CLICK BELOW TO VISIT OUR FINE PATRONS