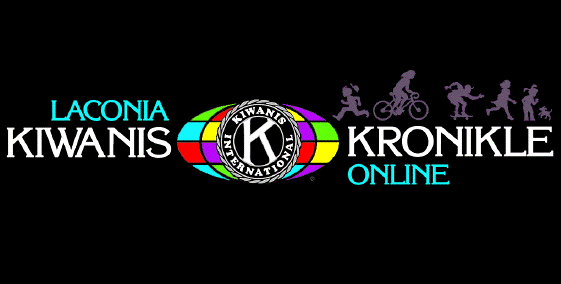 News That Concerns Kiwanians and Their Families
Attendance:
10 members 3 guests

Invocation:
Phil Bonafide
Guests:
Vi Adrignola - guest of Joe
Priscilla Breton - guest of Dick
Sue Nelson - guest of Don


| | | | | | | |
| --- | --- | --- | --- | --- | --- | --- |
| | | | | | | |
| | | | | | | |
| | | | | | | |
Song:
Don Nelson led a rousing rendition of Jingle Bells.

Don Nelson: The Voice
Photo by W. Stephen Loughlin
Laconia Kiwanis facebook Queen in charge: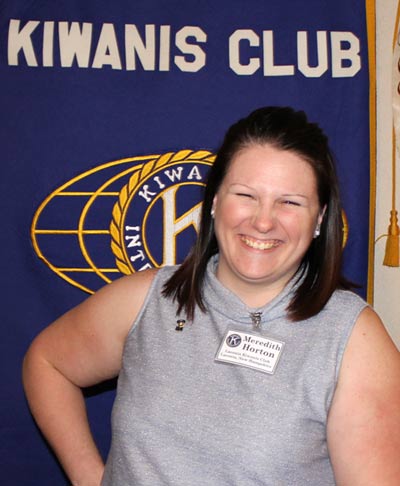 In the absence of Pres. John, First VP Meredith Horton presided.
Photo by W. Stephen Loughlin
From the President:
Meredith noted:
• Kiwanis: Love it, share it, live it
• Membership factoid of the month: There are 220,000 Kiwanis members located in 80 countries
• 100 Year Celebration: We need to start marketing the event now
To view a larger version of this poster suitable for printing, "click" here.
Poster by W. Stephen Loughlin
Holiday Parade Recognition:
Meredith was pleased to report on the Kiwanis float in the annual Holiday Parade held on November 29th. A special note of thanks was given to the Frates Family for their assistance with decorating our float.
the absence of Pres. John, First VP Meredith Horton presided. Photo by W. Stephen Lou
HELP NEEDED TO RING THE BELL:


We need volunteers to man the bell-ringing for the Salvation Army on Tuesday December 23rd. If you would like to add your name to the list, please indicate the day and time preference and "click" here to send an e-mail to our bulletin editor. Your preference will then be updated into the schedule listed below:
09am - 10am:s Kathy Calvin and Warren Mitchell
10am - 11am:sPhil Bonafide and Meredith Horton
11am - noon: sDon Nelson and Joe Adrignola
xnoon - 1pm:. Scott Beane and Steve Loughlin
.1 pm - 2pm: .John Walker and Muff Kruse Walker
.2 pm - 3pm: .Bill Gile and John Walker
.3 pm - 4pm: .Betty Ballantyne and Larry Murphy
.4 pm - 5pm: .Kathy Calvin and __________
50 50: Sue Nelson won $18

Honorary Member Sue Nelson wins the 50 50
Photo by W. Stephen Loughlin
Food Pantry: $24 was collected
Free Meal: Betty Ballantyne
Shopping for the Food Pantry:
Joe Adrignola, Vi Adrignola, and Bill Gile were recently joined by Key Club members Emilie Maddocks and Alex Cammack when they shopped at Market Basket for their annual purchase of groceries for the for The Salvation Army Food Pantry. The purchase was funded by the monies raised by the donations made by Laconia Kiwanis Club members at our first meeting of each month. Our contribution, which was matched by the Laconia Key Club, resulted in a total of $900! That amount was matched by AllBrite Cleaning and Restoration. The purchase filled over seven shopping carts.
During tonight's meeting, Kathy Calvin held up the receipt for the food purchase at Market Basket and then literally rolled out the register tape to demonstrate the number of items purchased.
Kathy Calvin with food receipt
Photo by W. Stephen Loughlin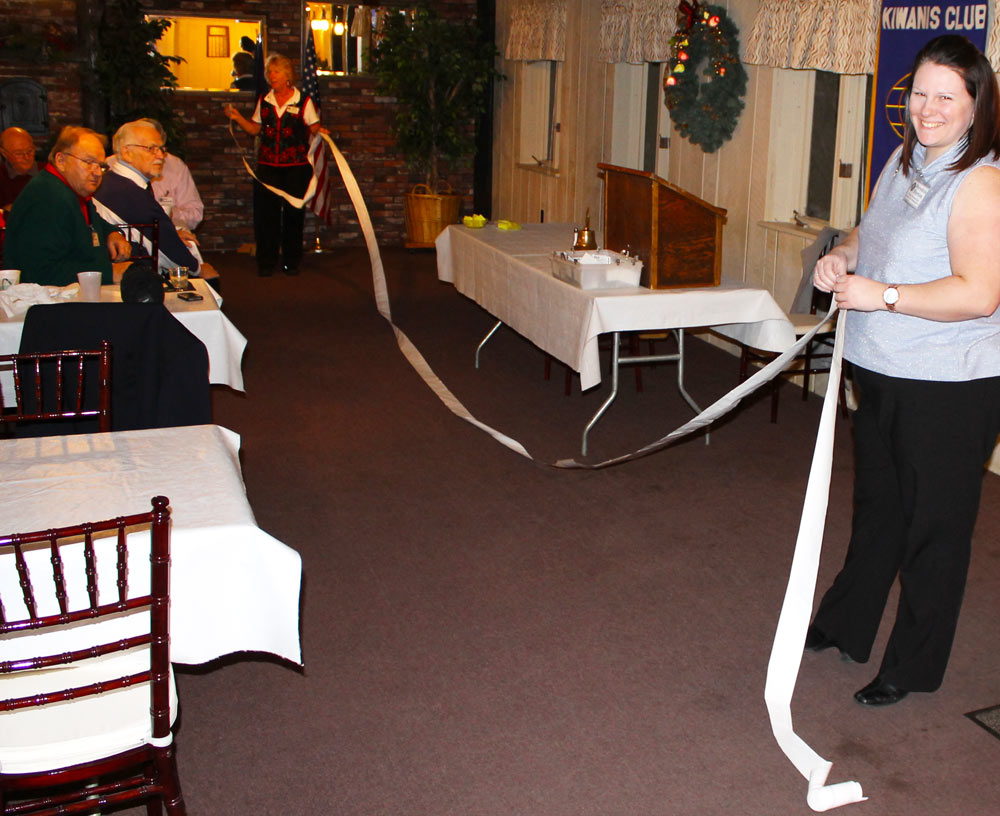 Kathy Calvin and Meredith Horton show how to stretch the food budget.
Photo by W. Stephen Loughlin

Happy Dollars:


A total of $14 was collected.


Yankee Swap:
The evening ended with our annual Kiwanis Yankee Swap. Many walked away with scratch tickets and festive beverages. Larry Murphy had the luck of drawing #1, which means, after the last gift was opened, he would have his pick over any item.
After being absent for several years, Billie Bass, the talking fish, re-surfaced and was the first gift opened by Larry Murphy. However, as the evening progressed, Betty Ballantyne traded her gift and hooked the big mouth bass.
Larry Murphy ended the evening with a pair of binoculars, which he will be giving away as a gift this Christmas.
Billy Bass resurfaces as the first gift opened.

Larry Murphy is amused

with his gift.

Larry commands the fish to rise...

Joe shows off one of the evening's popular gifts.

The spotlight is on Vi Adrignola!

Larry Murphy chose

the binoculars.

Betty Ballantyne goes home with

Billy.
Tonight's meeting was adjourned at 7:43 p.m.
Meet at Joe's:
Our next meeting is January 12th. We will meet at One Mill Plaza in downtown Laconia.

This is the place to be for our next meeting.
Photo by W. Stephen Loughlin

IN THE NEWS:
The Laconia Kiwanis Club was one of several organizations that recently made a donation in support of the "Foster a Love of Reading" program, which will provide books to New Hampshire children in foster care this Christmas. Both Laconia newspapers had a story and picture, which included Kiwanians Betty Ballantyne and Meredith Horton. "Click" below to read each story:
Laconia Citizen: December 16, 2014
Laconia Daily Sun: December 17, 2014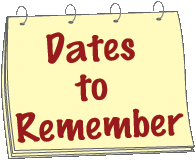 Tuesday - December 23rd
Ring the Bell for the Salvation Army - Downtown Laconia
Monday - January 12th - WE MEET AT ONE MILL PLAZA
Club Meeting
Wednesday - January 21th - WE MEET AT THE BELKNAP MILL
Club Meeting - We celebrate the 100 year birthday of Kiwanis International
Monday - January 26th
NO CLUB MEETING - This meeting is replaced by the meeting of January 21st at The Belknap Mill
Monday - February 9th -WE MEET AT LACONIA HIGH SCHOOL - HUOT CENTER
Club Meeting - Laconia Key Club will host
Monday - February 23- WE MEET AT ONE MILL PLAZA
Club Meeting -
Monday - March 9th - WE MEET AT LACONIA HIGH SCHOOL - HUOT CENTER
Club Meeting - Laconia Key Club will host
Monday - March 23rd - WE ARE BACK TO THE PHEASANT RIDGE COUNTRY CLUB
Club Meeting - Guest Speaker: Ed Pierce - feature writer for the Laconia Citizen

WANT MAIL?
If you are not on the Kiwanis Bulletin e-mail list (and would like to be) please give Steve Loughlin your e-mail address. Also, if you are reading this bulletin and are not presently on the mailing list (and would like to be), "click" here.


"Click" here to get back to the top of the page.
Kiwanis Kronikle is publication of the Kiwanis Club of Laconia, P.O. Box 757, Laconia, NH 03247-0757.
We meet the second and fourth Monday at 6:15 p.m. at the Pheasant Ridge Country Club, Country Club Road, Gilford
Please call your President or Secretary about any member or family member in case of illness. Email: John Walker or Steve Loughlin

CLICK BELOW TO VISIT OUR FINE PATRONS