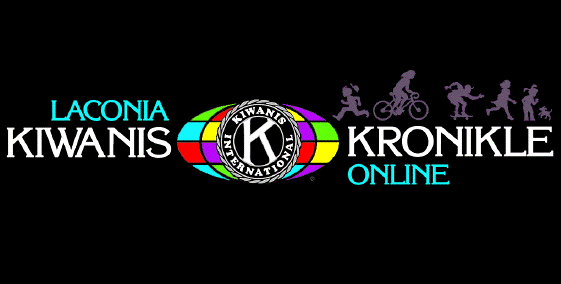 News That Concerns Kiwanians and Their Families
Attendance:
36

Invocation:
Jack Batchelder
Leading the group in a chorus of Jingle Bells:
Don Nelson and Paul Cotton
Guests:
Spouses:
Vi Adrignola
Shelley Batchelder
Becky Beane
Priscilla Breton
Kim Cote
Susan Denoncourt
Pam Landry
Lori Marsh
Joanne Merski
Rosemary Murphy
Susan Nelson
Future Kiwanis Members:
Mikael Morancy - guest of Scott Laurent
Paul Singh with his wife, Linda- guest of Dick Breton

Paul Singh, Dick Breton and Lisa Singh

Photos by W. Stephen Loughlin
Club Business:    
By voice vote, the proposed amendment to the Policies and Procedures was unanimously passed by the membership. That amendment states: "Each member is responsible for the cost of a minimum of 12 meals/administrative year regardless of attendance (pro-rated for new members). To read a complete copy of the Policies and Procedures of the Laconia Kiwanis Club, dated 12/12/11, "click" here.
Legion of Honor:    
President Roger presented past president Dennis Denoncourt with his Legion of Honor plaque. Dennis has been a member of the Laconia club for 30 years.

Congratulations Dennis!
Photo by W. Stephen Loughlin


50 50:    
None this week.
Sorry Joe.

Happy Dollars:


None this week.


Yankee Swap:
Approximately 34 participated in this year's Yankee Swap.
As usual, the most popular gifts changing hands frequently were various bottles of spirits. However, the most unique gift that past over at least four heads was the animated glowing Santa cap.
Russ Beane and Brian Winslow ended up with the most "stimulating" gifts.
Although Joe Adrignola was disappointed there was no 50 50 this week, he was successful in drawing #1 in the swap. As such, he had the final selection of all the gifts. Joe picked the little Christmas tree with little bottles of spirits.
Same clothing store?

Carroll Stafford enjoys his brief moment with the Santa hat.

Would you buy a used car from this elf?

Steve Loughlin was delighted to retain possession of the Santa cap.

Russ Beane ended up with the Hillbilly Briefcase.

Despite his efforts to trade, Brian Winslow retained ownership of this unique stimulator.

#1 selection

MISSING IN ACTION

After showing up for many years as a regular guest, Billy Bass failed to make an appearance at this year's Yankee Swap.

All photos by W. Stephen Loughlin except the one of Steve which was taken by Col. Carroll Stafford
Tonight's meeting was adjourned at 8:13 pm.
Don't Forget:

The Laconia Kiwanis Club is scheduled to ring the bell for the Salvation Army in downtown Laconia on Friday, December 23rd.
The following is the work schedule:
009am- 10am: Don Nelson and Charlie St. Clair
610am- 11am: Phil Bonafide and D. Scott Beane
..11am- noon:.Warren Mitchell and Paul Cotton
6 noon- 1pm:. Larry Murphy and Ed Merski
...1 pm- 2pm: .Adam Cote and Roger Landry
...2 pm- 3pm: .Brian Winslow and Jack Batchelder
...3 pm- 4pm: Steve Loughlin and Kathy Calvin
...4 pm- 5pm: .Scott Laurent and Mikael Morancy

IN THE NEWS:
Adam Cote

Congratulations to Kiwanian Adam Cote who was recently named the 2012 NAPA Boston/ASE Parts Specialist of the year. To read details and the story that appeared in the Laconia Daily Sun on 12/15/11 "click" here.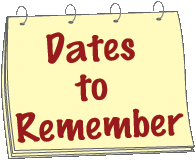 Friday December 23rd
Ring the Bell for the Salvation Army - downtown Laconia.
DURING THE MONTHS OF JANUARY AND FEBRUARY WE MEET AT THE BEANE CONFERENCE CENTER. FOR DIRECTIONS "CLICK" HERE.
Monday January 9th
Club Meeting - Shannon Robinson-Beland from the Family Resource Center of LR Community Services will speak on "The Ready for Kindergarten!" program
Monday January 23rd
Club Meeting - Guest Speaker to discuss the PSNH Northern Pass Transmission Project

WANT MAIL?
If you are not on the Kiwanis Bulletin e-mail list (and would like to be) please give Steve Loughlin your e-mail address. Also, if you are reading this bulletin and are not presently on the mailing list (and would like to be), "click" here.


"Click" here to get back to the top of the page.
Kiwanis Kronikle is publication of the Kiwanis Club of Laconia, P.O. Box 757, Laconia, NH 03247-0757.
We meet the second and fourth Monday at 6:15 p.m. at the Pheasant Ridge Country Club, Country Club Road, Gilford
Please call your President or Secretary about any member or family member in case of illness. Email: Roger Landry or Steve Loughlin

CLICK BELOW TO VISIT OUR FINE PATRONS