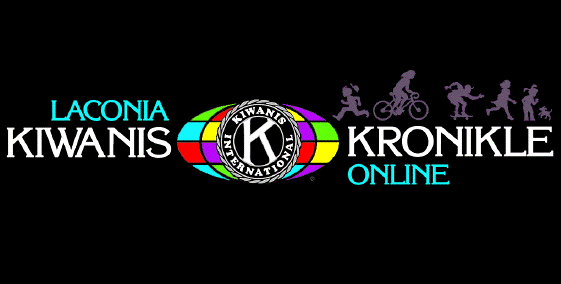 News That Concerns Kiwanians and Their Families
Th
Attendance:
21
Invocation:
Phil Bonafide
Guests:
Adam Cote - Guest of Roger Landry and incoming member
Betty Ballantyne - Guest of Dick Breton and incoming member


News from the Prez:
President Mike had a couple of year-end thank you's:
The members of Key Club thanked us for all our help and support. To read that letter, click here.
All Brite Cleaners thanked us for our recent donation to help with the food pantry.
Camp Mayhew thanked us for our help on the island and our donations over the past year.

Mike also let the club know that we are invited to an event being thrown by the Seacoast club on January 21st in Eliot. Dinner is $20 pp and there will be a cash bar. See President Mike if you are interested.
News from our Korean War Hero:
Roger Webster gave a report on two Kiwanians. He received his annual Christmas card from Leo Sasserville. Leo is doing well and still occasionally attends Kiwanis meetings. Roger Webster also ran into Peter Karagianis at the hospital. Peter had a short stay but is doing much better. Roger Landry confirms that Peter K has been seen out and about.
Roger Webster with a rare speechless moment
Photo by W. Stephen Loughlin

News from the Kiwanian of the Year:
Larry Murphy reported on how well Jim Fortier is doing. He is down in Florida and playing golf everyday (He almost broke 100 a few days ago).
The Key Club plans to go to Bay City, Florida during Easter week to support Habitat For Humanity. Larry plans to go with them. They Key Club hopes to raise money to support their trip by holding a diner at Patrick's Pub.
News from the Secretary:
Kathy Calvin alerted the club that there will be two upcoming Kiwanis KARES events in the next two weeks. On Thursday, January 13th at Pleasant Street School at 10:50 – 11:50. The next will be on Tuesday, January 18th at Elm Street School at 9:00 am – 10:00am. If you are interested in helping please let Kathy know.
New Members Welcomed:
Tonight we welcomed two new members to the club: Betty Ballantyne and Adam Cote.

Dick Breton, reported he was "very proud" to be the sponsor of Betty Ballantyne. Betty manages the used car division of Irwin Motors, where she has been employed for 19 years. She resides in Laconia.
Roger Landry noted he "takes great pleasure in bringing Adam into the club." Adam is the manager of NAPA Auto Parts on Union Ave. in Laconia. Adam and his wife, Kim, reside in Gilford.
Welcome Betty and Adam!
L to R: Dick Breton, Betty Ballantyne, Mike Marsh, Adam Cote, and Roger Landry
Photo by W. Stephen Loughlin

50 50:
President Mike won $21


Rank has its privileges!
Photo by W. Stephen Loughlin
Free Meal:
Roger Webster handled the draw for the free meal and proceeded to draw his own name.
Happy Dollars:


$1 from Mike for winning the 50/50
$1 from Mike because Jets won
$1 from Roger Webster for winning the free meal
$1 from Ed Merski because he feels good and avoided a visit to Russ Beane
$1 from Steve Loughlin thanking Honorary member (and past president) Nancy Williams-Hunt for working on the new name badges.
Food Pantry Collection:
We collected $30.50
Guest Speaker:

Shannon Robinson-Beland, Community Support Coordinator of Lakes Region Community Services. Shannon has been there for 18 months and works in the Family Resource Center primarily on Parent Education and Support and the Early Learning Program.
Shannon described some of the programs available to the community:

Giggles & Grins Playgroup: The Giggles & Grins Playgroup provides children with the opportunity to play and develop critical social-emotional skills. Families have the chance to share parenting ideas and concerns, establish friendships and decrease isolation.

Parent Education Services: Parent programs are organized by age group from birth to age eighteen on many topics and are offered free of charge.
Step Ahead Program: The Step Ahead Program provides specific services and supports to families with children under eighteen years of age. Supports are provided on an individual basis and enable families to be in control of their own future.
Autism Training Center: An 8 week comprehensive program for families of children from birth to five on the Spectrum. The program entails three days per week at the center and on home visit.
Area Agency Family to Family Connections: Lakes Region Community Services is the state designated Region Three Area Agency supporting the diverse needs of individuals with disabilities and/or acquired brain disorders throughout their life span.
Born Learning & Watch Me Grow: Born Learning is a national public engagement campaign focused on creating quality early learning opportunities for young children. Watch me grow is a comprehensive screening and referral system for NH families with children ages birth to six years old.
Early Intervention Services: The Early Supports and Services Program provides Early Intervention services to children, birth to age three, who have developmental disabilities or delays, and their families who live in Belknap or southern Grafton Counties. This program provides support and consultation to parents and/or primary caregivers centered on the developmental needs of the child.
Child Care Resources & Referral: Lakes Region Community Services operates the Child Care Resource and Referral Network for the Laconia District Office catchment area covering Belknap and Southern Grafton Counties. The Network Manager assists child care providers starting in the field or developing their business; provider's information regarding child care licensing; and develops training and professional development activities for early childhood professionals. The Network Manager also connects families in need of child care with providers in their community.
Information & Referral Services: The Family Resource Center collaborates with other community organizations and agencies to provide families with information and referrals to supports and services.
Shannon also noted, in April, there will be an author's event at the Belknap Mill.
For more information on Lakes Region Community Services, check out their website by "clicking" here.

Roger Landry and Shannon Robinson-Beland exchange giggles and grins.
Photo by W. Stephen Loughlin

Tonight's meeting was adjourned at 7:30 pm.

IN THE NEWS:
In recent months, Joe Collie's face has appeared more in the media than it does at a Kiwanis meetings. Click on one of the two links below to read the story that appeared in the January 6, 2011 edition of the Plymouth Record Enterprise.
"Click" here to open the pdf version.
"Click" here to open the jpg version. Then, "click" on the news clipping to make it larger.

Mike Marsh and Roger Landry recently attended the Annual New England District Of Kiwanis Fall Training Conference. "Click" here to read the story that appeared in The Laconia Daily Sun on January 7, 2011.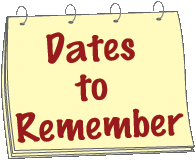 DURING THE MONTHS OF JANUARY AND FEBRUARY WE MEET AT ONE MILL PLAZA (NEXT TO LACONIA CITY HALL)
Monday January 24th
Club Meeting - Kiwanian Michelle Cardinal will discuss the D.A.R.E. Program
Monday February 7th
Board of Directors Meeting 5:30 pm at One Mill Plaza
This is not a regular meeting. There will be no dinner served.

Monday February 14th
Ray and Lauretta Seabeck will discuss their work with the poor in Haiti
Monday February 28th
Club Meeting - Greg Goddard will discuss Gunstock

"Click" here to get back to the top of the page.
Kiwanis Kronikle is publication of the Kiwanis Club of Laconia, P.O. Box 757, Laconia, NH 03247-0757.
We meet the second and fourth Monday at 6:15 p.m. at the Pheasant Ridge Country Club, Country Club Road, Gilford
Please call your President or Secretary about any member or family member in case of illness. Email: Joe Collie or Steve Loughlin

CLICK BELOW TO VISIT OUR FINE PATRONS