WS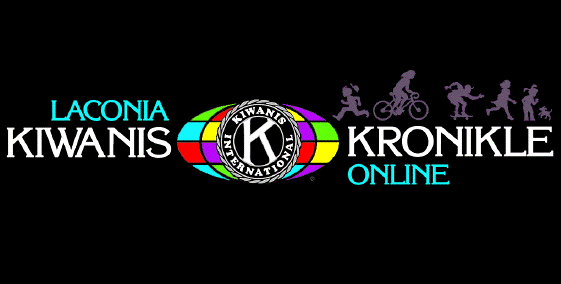 News That Concerns Kiwanians and Their Families

GENERAL MEETING


Date of Meeting: Tuesday, March 23, 2021
Venue: Virtual via Zoom

Attendance: 16 in attendance: 7 members and 9 guests

MEMBERS AND GUESTS:
Kiwanis Members:
Meredith Michaud, President
Betty Ballantyne
Phil Bonafide
Ray Chambers
Bill Gile
Steve Loughlin
Kara Stanley
Guests:
Trevor Hustus, Lt. Governor, Division 5
Robert Willey, Lt. Governor, Division 6
Paula Gile, Bill's wife
Tara Shore, Belknap Mill - Operations Manager, guest of Bill Gile
Steve Tucker – guest speaker - Superintendent of the Laconia School District
Neil and Donna Wilson, guests of Bill Gile
Key Club Guests:
Bonnie Ashworth- Co-Advisor, Laconia High School Key Club
Ella Muller- LHS Key Club member and Lt. Governor, Division 31


Screen Shot Photos by W. Stephen Loughlin

President Meredith called the meeting to order at 6:05 pm.
Bob Willey, Lt. Gov. Division 6, reported that Kiwanis clubs with less than 15 members are considered "at risk." Bob noted, when a club (like the Laconia Kiwanis Club) is considered to be "at risk," Kiwanis International and/or the district will provide membership development programs to assist the club increase its membership. Also, Kiwanis International now allows members of other Kiwanis clubs to join "at risk" clubs with a plan to improve and increase members for the club's success. As noted in the March 2, 2021 bulletin, Bob Willey, Lt. Governor, Division 6 (and a member of the Hooksett Club), has asked to join our club. Bob Willey has also invited members of the Laconia club to join him and the Hookset Club on June 2 (from 6:00 – 8:00 pm) to a wine tasting event at Hip Pea's Farm 191 West River Road in Hooksett. They are anticipating 50 to 60 people which is an acceptable number due to Covid. Members of the Laconia club were encouraged to attend this function as an Interclub. The Hooksett club meets once monthly in July & August. More details to follow.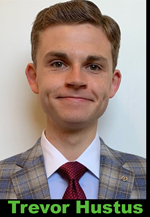 Trevor J. Hustus, Lt. Governor, Division 5, invited our club to attend the Tri-Divisional Caucus to the New England and Bermuda District of Kiwanis International with Division 6 and 9 on March 27, 2021 via Zoom from 8:30 to 10:45 AM. He asked for one representative from our Club and stressed the importance of this meeting. Trevor is the newly elected District Governor, and his goal is to also appoint a new Lt. Governor for the next fiscal year.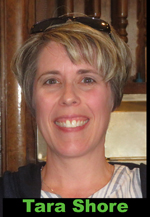 Tara Shore, Operations Manager of The Belknap Mill spoke briefly and thanked us for the invite. She noted that Acton Academy was a newly chartered school in Laconia and suggested that we may want to include them in our K.A.R.E.S. Program. Betty Ballantyne will look into this as well as including Holy Trinity School in our K.A.R.E.S. Program this fall.
Bike Rodeo & Family Safety Day:
This year, the Bike Rodeo has been scheduled for Saturday, May 8th, from 11 am to 2 pm at the Laconia Middle School parking lot. A bike will be privately donated and is expected to have a $300 value. MC Cycle will not participate this year for the bike inspections. Meredith is going to reach out to Piche's and Betty will seek a private individual bike mechanic as an alternative to MC Cycle. Volunteers from the Laconia Police Department will be attending. They will donate the helmets and handle updated bike registrations. We are still awaiting word from the Laconia Fire Department relative to their participation. Bonnie Ashworth, Key Club Co-Advisor, stated she will rally Key Club members to volunteer for the event. Steve Tucker, the Superintendent of the Laconia School District agreed to support the event.
Motorcycle Week:
This year, Motorcycle Week is scheduled for June 12 through June 20. John Walker has agreed to help oversee the preparation of product for our Hydration Station again this year. However, unlike past years, John will not be handling the beginning and end of day tally. We will contact John for his historical statistics of the number of waters and sodas normally consumed in order to determine the inventory mix that will be purchased this year. Also, as in recent years, we will be reaching out to Scott Laurent for storage and transportation of our inventory. Meredith will to check with the City for the permit information.
KEY CLUB NEWS: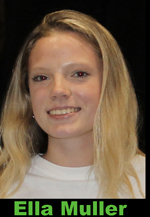 Ella Muller, LHS Key Club member reported the LHS Key Club has participated in the weekly serving meals at the Belknap House. The LHS Key Club also organized a Cleaning Supply Drive. Four other Key Clubs competed in the Cleaning Supply Drive to determine which club could supply the most products. The Laconia Kiwanis Club donated pizza for the Club that supplied the most products. The Laconia High School Key Club, which donated 86 products, finished first among the five clubs that competed. Congratulations to Ella and the Laconia High School Key Club!

Key Club New England District Governor Lydia Tucker was represented in the 2021 Mid-Winter issue of the Yankiwanian.
The New England and Bermuda District Yankiwanian is the publication for news and information about the Kiwanis-Family clubs of Connecticut, Massachusetts, Rhode Island, Maine, New Hampshire, Vermont, and Bermuda. It includes various District reports as well as full page messages from the Kiwanis Governor and many of the leaders in the New England District including Key Club Governor Lydia Tucker.
To read Lydia Tucker's comments in the 2021 Mid-Winter of the Yankiwanian "click" here.
To read the complete 2021 Mid-Winter issue of the Yankiwanian, "click" here.
GUEST SPEAKER:
Steve Loughlin introduced our guest speaker, Steve Tucker, the Superintendent of the Laconia School District. Loughlin noted that Mr. Tucker has extensive academic, administrative and teaching experience.
Subsequent to graduating from Oxbow Union High School (Bradford, Vermont), Mr. Tucker graduated from Plymouth State University with a Bachelor's degree in History and, the following year, he received an Education Certificate from Upper Valley Educators Institute in Lebanon.
He subsequently earned a Masters of Arts degree in History from the University of New Hampshire and a Certificate of Advance Graduate Study in Educational Leadership and Administration from Plymouth State University.
In 1995, Mr. Tucker began a teaching job at Laconia High School as a history teacher. Then, in 2012, after 17 successful years of teaching, he served for four years as the LHS Academic Coordinator. From July 2016 to July 2019, he worked for the Gilford School District as the Director of Curriculum.
In mid 2019, through today, Steve Tucker serves as the Superintendent of the Laconia School District.
Steve Tucker began his presentation with reflections on the beginning of the Pandemic and then summarized and reviewed the 2020-21 School Year.
During his presentation, Mr. Tucker also noted that:
• LHS Graduation Drive-By was a great success.
• LHS Boys Baseball was marked to be a serious contender for the State Championship.
• Face to Face back to school full-time will begin on March 22, 2021.
• There have been improvements at the LHS gymnasium along with the renovation of the library.
Steve Tucker is hopeful of an in-house in-person Laconia High School graduation for 2021.
The meeting was adjourned at 7:17 pm.
TUCKER TV TWINS?
Steve Tucker and Lydia Tucker look a-likes have been spotted on the Hallmark television network using the names Mark Brandon and Erin Cahill.
Perhaps they were separated at birth.
Perhaps they were separated in time.
You decide.
THANK YOU:
Many thanks to Betty Ballantyne for her contribution in making this bulletin possible.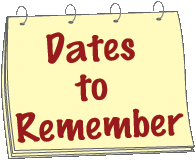 Tuesday - April 13th Venue: ZOOM MEETING*
6:00 pm - General Meeting with Speaker: Laconia Police Chief Matt Canfield
Tuesday - May 4th - Venue: ZOOM MEETING*
6:00 pm - Board of Directors Meeting - all members invited to attend
Saturday - May 8th - Venue: Laconia Middle School Parking Lot
11:00 am - 2:00 pm - Bike Rodeo - all members encouraged to attend
Tuesday - May 18th Venue: ZOOM MEETING*
6:00 pm - General Meeting with Speaker: Dean Anson from Laconia's Conservation Board
* NOTE: In order to get access to a ZOOM meeting, you will need the Zoom Application.
To get access to the Zoom App, "click" here.
For assistance with the ZOOM meeting, feel free to contact Kara Stanley at 603-520-3233.
Meeting ID# 603-520-3233 Password: 03246

WANT MAIL?
If you are not on the Kiwanis Bulletin e-mail list (and would like to be) please give Steve Loughlin your e-mail address. Also, if you are reading this bulletin and are not presently on the mailing list (and would like to be), "click" here.


"Click" here to get back to the top of the page.
"CLICK" ON ANY GRAPHIC BELOW TO VISIT THE HOME PAGE OUR FINE PATRONS.